« Robin Williams in Kuwait | Main | Yemen Loves Terrorists And Urges U.S.To Shut GITMO »
January 13, 2008
Global Cooling?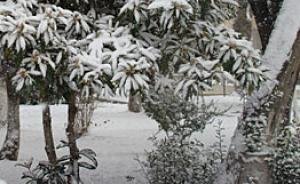 Global Cooling? Saudi Arabia covered with snow in coldest winter for 20 years
world news
Northern parts of Saudi Arabia are covered with snow with schools, mosques and administrative bodies paralyzed, local media reported Friday.

The oil-rich kingdom is being hit with subzero temperatures and snow storms with freezing winds of up to 50 km/h (30mp/h). Some regions have been experiencing problems with water supplies as pipes have frozen, and livestock has died from the cold.

The Saudi Gazette reported late in December that the winter was expected to last 89 days, with temperatures reaching below zero. National media said the winter is the coldest in the country for 20 years.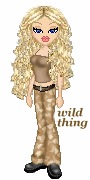 Wild Thing's comment........
LOL Hello Gore, Gore cannot be reached heh heh
But on a serious note, please remember in your prayers our troops 'wintering' in the hostile, isolated mountains of the infamous Hindu Kush Range in northeastern Afghanistan...Small bands of them perched on tiny cliffs they pickaxed out of the mountain side last spring,... no running water, no real buildings, only hooches they cobbled together by filling sand bags with rocks - and logs over the top - no real warmth, no real escape from the pervasive cold that can get down to minus 40 F, with blizzards and frequent avalanches.
Posted by Wild Thing at January 13, 2008 12:47 AM
---
Comments
Then why not some Global Warming with an atomic bomb drop here and there?
Posted by: darthcrUSAderworldtour07 at January 13, 2008 05:27 AM
---
I remember the dire global cooling predictions of the '70s. I think wintery events like this and a few weeks ago in Florida are funny now that the usual liberal "doomsday ahead" gang is crowing about global warming.
Pray for them, but don't worry WT. Our troops are tough. The Taliban in Afghanistan are learning that the hard way.
Posted by: TomR at January 13, 2008 07:52 AM
---
South America experienced its coldest winter on record this past year. The Northeast is having record snowfalls this year. Places in the Middle East have gotten snow the first time in decades. Yup, Global Warming is here.
Posted by: BobF at January 13, 2008 09:03 AM
---
We don't have snow - yet - but it was damn cold in the Eastern Province of Saudi today! [There is no heat in this house, either.* I'm wearing long leggings, a long-sleeved tee-shirt and a sweatshirt, and fuzzy socks.] We had a cold winter last year. And this year's supposed to be worse? Yeah, Global Warming. BS!
It rained ALL day today, which is really, really strange. Yes, it is our "rainy season," but it rains here like it rains in Florida - heavy downpour for a half an hour - then the sun comes back out. Not today. And tomorrow is supposed to be a repeat of today.
*"They" say we have heat, but there is NO heat coming from the A/C vents - they just blow cool air.
Posted by: BT in SA at January 13, 2008 01:10 PM
---
Darth, that would heat them up, or maybe some very scratchy wool turbins on their dirty heads too while they wait.
Posted by: Wild Thing at January 13, 2008 11:28 PM
---
Tom, thanks yes your right our troops will be ok.
That is funny about the "doomsday ahead" gang.
Posted by: Wild Thing at January 13, 2008 11:29 PM
---
Bob , thanks I had forgoteen about that.

Hahaha I guess we should whisper about it so it does not ruin Al Gore's day. LOL
Posted by: Wild Thing at January 13, 2008 11:30 PM
---
BT in SA, no heat that is hard when it gets cold like that.I am so sorry.
Your right about global warming being a lot of BS.
Posted by: Wild Thing at January 13, 2008 11:33 PM
---
Gaylord Nelson and news from Lake Wobegon state that Allah Gore has it right. How dare we infidels question their wisdom? It is written "in the book" by Maurice Strong at the UN.
Posted by: Jack at January 13, 2008 11:35 PM
---
Jack, hahaha yes that good ole UN book. We infidels are supposed to obey and not think apparently.
Posted by: Wild Thing at January 13, 2008 11:47 PM
---