« Awesome Speech Fits Our Troops ~ Inch by Inch | Main | Johnny Grant Honorary Mayor Of Hollywood Dies ~ RIP »
January 10, 2008
Car Dealer Helps Deployed Military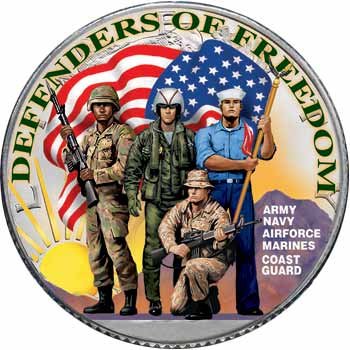 Car dealer helps deployed military

A Tucson car dealer is reaching out to help military men and women deployed in Iraq and Afghanistan.
This morning Hailey Peck picked up her car at Jim Click Nissan.
She's glad to be back on the road again. Last month her car quit running outside her church.
Peck says she had to leave it parked there for months. She says, "We didn't really have the money to repair the car yet. We just needed a few extra paychecks."
This mother of two says money's been tight since her husband got deployed to Afghanistan 22 months ago.
Enter Click Nissan. Click car dealerships have a program to help deployed military with routine car repairs.
Owner Jim Click says, "If you're defending our country, we want to take care of your car. We'll do the lube, oil, filter, any of the regularly scheduled maintenance for free."
In Peck's case, the dealership fixed everything. It did roughly $2,500 worth of work for free.
Scott Jones, the dealership's service manager, says, "We replaced the radiator. Because of the overheating, it had damaged the catalytic converter. So we went ahead and replaced the catalytic converter."
Arizona National Guard Sergeant Aaron Peck is expected to return from Afghanistan next month. Now his wife says he'll have a dependable car to drive to work.
Peck tells Click, "It was such a blessing. I mean, thank you guys so much."
Click tells her, "We sure appreciate what he's doing. God bless him. And God bless your family."
Click dealerships have offered free routine maintenance to deployed military since 2003.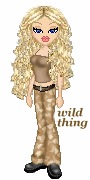 Wild Thing's comment........
God love you, Jim Click and God bless our troops.

Posted by Wild Thing at January 10, 2008 03:40 AM
---
Comments
If I lived in Tucson I would sure consider giving Click Nissan some of my business.
Posted by: TomR at January 10, 2008 01:30 PM
---
I am glad that it's not the $2,500 car from India that has an engine with 2,000 GP - Goat Power!
Posted by: drstrangeloveb52isok at January 11, 2008 12:07 AM
---
Tom me too, I love to read stories of companies that really help our troops in any way they can.
Posted by: Wild Thing at January 11, 2008 01:09 AM
---
drstrangeloveb52isok, LMAO goat power. hahahaha
Posted by: Wild Thing at January 11, 2008 01:09 AM
---