« House Votes To Outlaw CIA Waterboarding | Main | Tryphorgetin From DNC Pharmaceuticals »
December 14, 2007
Never Forget Our Injured Marines Fighting On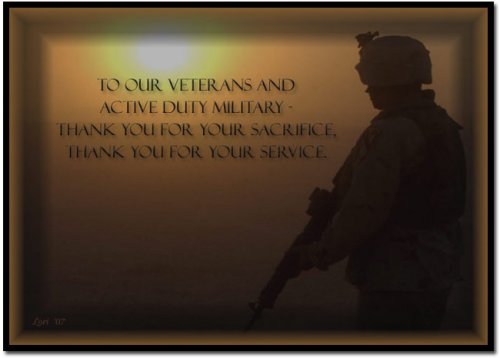 Injured Marines fighting on
By Ralph Peters
FORT SAM HOUSTON, SAN ANTONIO
The best way to capture the spirit of the severely wounded Marines who pass through the Center for the In trepid is just to tell their stories and let them speak for themselves:
Sgt. Eric Morante, a squad leader in Fox Company, 2nd Battalion, 7th Marines stood watch in a sandbagged observation post atop a bridge west of Fallujah. Visibility was great - five miles in each direction - preventing terrorists from planting roadside bombs.
But the bridge served a crucial highway, and traffic had to flow. Risk was unavoidable. The best the Marines could do was to keep vehicles moving. On April 20, a suicide bomber detonated 3,000 pounds of explosives underneath the Marine OP. The bridge collapsed.
Sgt. Morante landed hard, blacking out as debris covered him. When he came to a few minutes later, he was pinned under concrete shards. Struggling, he shoved the wreckage off him - then saw that his right leg had snapped back behind his body.
The leg was amputated by surgeons in Balad. Morante woke up in a military hospital in Germany. Next stop: San Antonio and rehab.
His chief ambition is still to become a drill sergeant. Missing a leg, he arranged for the Marine Corps logo to be painted on his prosthesis. "I was back on my feet in three months," he says proudly - but he still faces all-day therapy.
It's been a tough year: His father died, and his mother's been sick. And some jerk stole the sergeant's truck, which had been parked back home in Houston.
So what does he worry about? The other Marines wounded in the blast - and, especially, his Navy corpsman. The medic's still in a coma down in Tampa Bay and may never come out of it. He's never seen the child his wife delivered a few months ago.
* Then there's Gunnery Sgt. Blaine Scott, 35, and a "lifer." The gunny served with the 3rd Light Armored Recon Co. of the 1st Marine Division in Anbar Province. He was 6½ months into his second Iraq tour when an IED detonated under his vehicle.
Gunny Scott was burned over 40 percent of his body. He's been in rehab for 16 months, with "too many operations to count." Despite reconstructive surgery, his face still tells of wounds. But this Marine's Marine is 1,000 miles away from self-pity: "Hey, this is what I do for a living, this is what I chose."
It helps that Marines stay close and support each other. And that this Iowa native has a strong marriage and three great kids.
Gunny Scott praises the "awesome" quality of care he's received. And he's grateful for the Fisher House room in which his family spent three months before being assigned on-post housing.
When you first meet Gunny Scott, your eyes go to the burn scars on his face. That's the plain truth of it. But he projects so much fortitude and pride that a strange thing happens: After a little while, it strikes you that he's still a handsome man - a man you're privileged to know.
His priority now? Working with new Marine patients to bolster their spirits.
* Lt. Col. Grant Olbrich, a Marine aviator, heads the local Patient Affairs Team from the Marines' Wounded Warrior Regiment. He calls the Center for the Intrepid "wonderful" and the Army hospital "very supportive of Marines."
But he also notes that Marines do miss their own culture. Part of that culture is the Corps Commandant's position on severely wounded Marines: "If you want to stay in the Corps, we're going to find a way to keep you."
And Marines want to stay in. "They do not feel sorry for themselves," Lt. Col. Olbrich says.
* Lance Cpl. Chris Traxson is on a high: He just got engaged to his high-school sweetheart.
He'd been on a Humvee patrol in the black heart of Fallujah - before the city "flipped" and turned on al Qaeda - when a bomb struck the underside of his Humvee. It wasn't even his regular Humvee - that had been hit by another IED two days earlier.
Fire shot through the vehicle. He suffered third-degree burns over 56 percent of his body, along with bone exposure. He looks fine now - but, under his garments, he has to keep his skin moisturized at all times.
He's come a long way, though. His parents had been at his bedside for two weeks before he "really" woke up in the burn center. Now he's determined to move on: "For a long time, I was pretty depressed . . . for four or five months . . . but over time I came to grips with it: This is my new body."
He was a police officer back home in Arkansas (the chief and his fellow officers came down to visit). That's over now - but Traxson, who holds a degree in criminal justice, intends to go to law school. And he's really looking forward to going home for Christmas.
His buddies avenged him, by the way: "They caught the guy who planted the IED, and he rolled over. He gave up the bombmaker."
* When Sgt. Jose Martinez arrived for our interview at the ad hoc Warrior and Family Support Center, the room was so crowded and noisy that we had to move out to the hallway for the interview. He had to step carefully, skirting dangling decorations and the Christmas tree.
Sgt. Martinez is fighting blindness.
The movie-star handsome sergeant describes himself as a "Navy brat." A brother's in the Army - in Iraq.
Martinez is a Force Recon Marine, the elite of the elite. He'd been working with a sniper team in the city of Hit. The team pulled out of an infiltration mission to "act on intel" about insurgents planting a bomb - and a running gun battle developed. The Marines kept up the pressure, dueling with the insurgents. Wrapping things up, the team called for extraction by a Bradley combat vehicle.
But the insurgents had lured the Marines into a prepared site. As the team approached its ride back to safety, a buried bomb went off. Three Marines and a translator were killed. The three remaining Marines were gravely wounded.
Sgt. Martinez took shrapnel in his eyes. The retinal damage to his left eye limits him to three inches of vision. The right eye's stronger, but his peripheral vision is gone and the discrepancy between his eyes prevents him from wearing corrective lenses as he walks. He's at a point where further operations would only risk the vision that remains.
The sergeant calls himself lucky: Others died. He's alive, with a girlfriend he adores and college ahead. "Whatever I decide to do, I'll get it done," the Marine said.
We joke about how close he has to be to recognize a pretty girl (the answer is very close). Then Sgt. Martinez grows wistful and adds a holiday message to us all, "Be grateful for what you have. Nothing is ever that bad."
What you can do
You can donate to the Warrior and Family Support Center project via credit card by phone at 1-888-343-HERO or on the Web at ReturningHeroesHome.org.
To give by mail, send donations to: Returning Heroes Home, P.O. Box 202194, Dallas, TX 75320-2194. Checks should be made out to Returning Heroes Home, Inc. This is a nonprofit 501c3 endeavor; all donations are tax-deductible.
All contributions, in any amount, will help our wounded warriors. Please give to those who gave so much.
.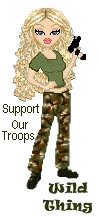 Wild Thing's comment........
This post has been copied completely from Pat Dollards blog. Pat is an awesome person and also is a huge supporter of our troops. You all know about him too so I will just say a big Thank you to Pat for this information.
Regarding our wounded, to the left they are numbers, to you and I they are Heroes. Our troops are not expendable, not to you and I and each one receives our respect and grateful hearts so filled that even words are hard to come by sometimes.
.

.... Thank you Bob for telling me about this.
.

* Also posted at The Anti-Idoltarian Rottweiler
Posted by Wild Thing at December 14, 2007 02:02 PM
---
Comments
These men made such sacrifices but now is the hardest part for these wounded heros.
The many operations, the pain, the healing and more operations. Especially for severely burned patients, the endless skin grafts, the infections and more skin grafts. Bandages that are sometimes poorly applied stick to wounds and hours are spent soaking them to remove them to cause the least amount of new damage to the affected area.
then when they are on the mend the skin is so tite because it is a burn, bending an arm or a knee the wrong way or too quickly can rip the skin open, they can't sweat in the summer time because, sweat pores no longer exist and they no longer have any protection for the Sun.
These men are truly heroes. For what they did for their country but what they are going through now, this will be a life long ordeal.
When I think about how the donks and the Rinos have treated these HEROES, they should be flogged and prosecuted. To neglect these men is the greatest wrong they have yet committed.
Posted by: Mark at December 14, 2007 09:47 PM
---
That's why Leathernecks guard heaven's pearly gates... that's why Devil Dogs guard the White House ... Semper Fi to the few, the proud, the best... the MARINES!
Posted by: darthcrUSAderworldtour07 at December 14, 2007 11:52 PM
---
Mark,
"To neglect these men is the greatest wrong they have yet committed."
With all my heart I agree.
Posted by: Wild Thing at December 15, 2007 03:18 AM
---
Darth, I love the commercial that says about how it is not about enlisting, it is about commitment and it is.
Prayers for all our troops and wounded.
Posted by: Wild Thing at December 15, 2007 03:23 AM
---