« Edwards Says He Sounds Like A President ~ LOL | Main | "Elect me and oil prices instantly drop" ~ Hillary »
December 27, 2007
Felons Removed From Clinton's TN Steering Committee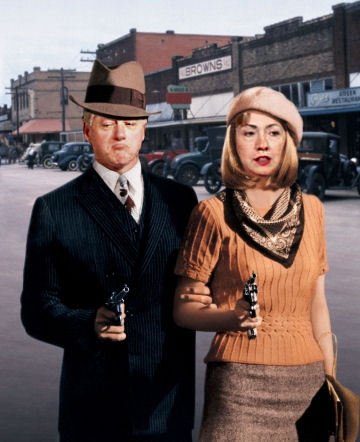 Felons removed from Clinton's TN steering committee
Hillary Clinton's presidential campaign has revised its list of Tennessee supporters on its statewide steering committee to remove the names of two convicted felons.
The original list of more than 100 committee members had included former state House Majority Leader Tommy Burnett and West Tennessee Democratic Party activist Gladys Crain.
Both are familiar names, with familiar rap sheets, in Tennessee political circles. Both have been politically active for decades, both before and after their convictions.
Gladys Crain, of Halls, was convicted in 1981 on federal charges connected with a scheme to rig bids on a state highway construction project.
Former state House Majority Leader Tommy Burnett, of Jamestown, was imprisoned in 1984 for failure to file an income tax return.
Burnett was re-elected from his jail cell, but was later caught up in Operation Rocky Top federal corruption probe and went back to prison for another year on federal conspiracy and illegal gambling charges.
He currently works as a state House lobbyist.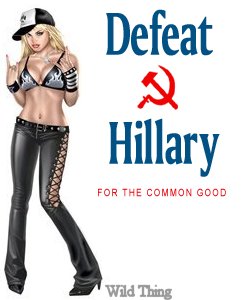 Wild Thing's comment........
LOL The party of Bill and Hillary Clinton IS the party of criminals and if she gets in the White House all their crimes will continue. How about removing the felon for whom they are working! Maybe they will also remove the dead people from the dumb-o-crats voters list too. Naw, that would have them being too honest and they might shrivel up and die from so much honesty.
Posted by Wild Thing at December 27, 2007 12:47 AM
---
Comments
These cronies were pardoned by Bubba in his last days in the Oral Office, eh?
Posted by: darthcrUSAderworldtour07 at December 27, 2007 04:48 AM
---
It still stinks to high heaven in the Clinton circles. Notice that they didn't remove their own names, the Marxist and the Impeached liar.
That expunging of names is like finding that bowl's full and they have fished out two floaters and are now announcing that they've flushed the toilet.
Posted by: Jack at December 27, 2007 06:21 AM
---
The Clintons need to be strung up by their toenails and tried for treason.
These two are the biggest piles of bullcrap I have ever seen.
Posted by: Lynn at December 27, 2007 07:02 AM
---
Darth, yes the Clinton's love their fellow criminals. And we also know that the only reason they even told these on the committee to go is because she wants to get elected. If she does get in the White House it will be back to normal.
But what I don't get is they have Burger on the team and he sure as heck is a criminal. sheesh That was a bold and stupid move, but the media and the Clinton fans don't care.
Posted by: Wild Thing at December 27, 2007 01:03 PM
---
Posted by: Wild Thing at December 27, 2007 01:04 PM
---
Lynn your so right, I agree 10000%. I wish there would be real justice and punishment when it comes to the Clinton's and their many crimes.
Posted by: Wild Thing at December 27, 2007 01:06 PM
---
No one should be surprised that in a country that favors criminals over victims that Bill and Hillary Clinton get a pass for their criminal activity. Why do you think that we call it the Criminal Justice System and not the Victims Justice System?
Posted by: Les at December 27, 2007 06:53 PM
---
Les that would be more truthful name for it. Good one!
Posted by: Wild Thing at December 27, 2007 07:00 PM
---