« Tip Leads Coalition Troops to Explosives Factory | Main | Valour-IT Fundraiser ~ Giving Back To Our Wounded »
November 06, 2007
Military Family In Need Of Help
Please see UPDATE further down this post: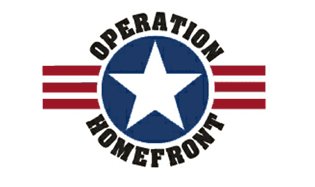 This is from Amy Palmer with Operation Homefront:
Hello all,
I don't often send out requests like this. We usually just provide the assistance and move on, but this family has a lot of needs that won't just end by Operation Homefront paying a couple of bills and moving on. This family will probably need some long term financial assistance and we'll need some help to make that happen.
Specialist John Austin Johnson was injured in Baghdad, Iraq, with Traumatic Brain Injury and has been at Brooke Army Medical Center for the last 5 weeks recuperating.
His wife, Lisa and their three children, Logan (2), Ashley (5), and Tyler (9) left Ft. Bliss (El Paso, TX), last Saturday, Oct 13, to drive to San Antonio to be with him. Around 10:30 AM, Lisa somehow veered into another lane and the vehicle rolled over several times. Logan and Ashley were killed. Lisa sustained injuries that were not life threatening. Tyler was taken to Children's Medical Center in Dallas and is in critical condition with a head injury and is currently in a coma. Unfortunately, he is not expected to live.
This family is in desperately in need of financial help. They have funeral expenses that are adding up quickly, travel expenses for family members, food and lodging near the Dallas hospital, and of course, rent, utilities and other expenses that need to be paid at home.
To donate to assist this family, please visit the Operation Homefront – Texas chapter website at www.operationhomefront.net/texas. You can enter "Johnson Family" in the comments section of any online donations and we'll ensure the family receives the assistance.
If you have any questions about this donation, please contact the Texas chapter directly at 210-324-0427.
Thank you for your continued support of our troops!
Amy Palmer
Operation Homefront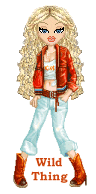 Wild Thing's comment........
This has been researched and unfortunately is very true. I thought I would share it with all of you in case you wanted to help or would like to forward it to others that might be interested.

UPDATE:
This update is from Amber she sent it to me. Her husband was serving with Army Spc. Johnson, and is based at Ft. Bliss.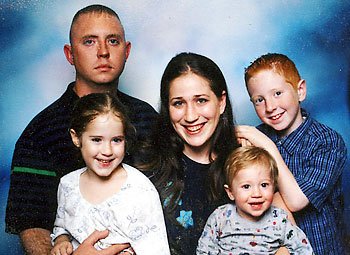 Army Spc. John Austin Johnson and wife Lisa's children Ashley, 5, and Logan, 2, died in a car wreck last week. Tyler, 9, was on life support Saturday.
Three weeks after his siblings died in an Oct. 13 accident on the gusty West Texas plains, 9-year-old Tyler Johnson died Saturday at Children's Medical Center Dallas.
Sgt. 1st Class Eugene Schmidt, a family spokesman, said Tyler survived longer than expected.
Posted by Wild Thing at November 6, 2007 12:40 AM
---
Comments
Posted by: TomR at October 28, 2007 07:04 AM
---
Thank you WT, this is so sad.
Posted by: Jack at October 28, 2007 11:46 AM
---
Thank you both so much. I belong to a couple of Military wives groups and that is how I found out about this.
Posted by: Wild Thing at October 29, 2007 01:47 AM
---
Damn, Damn, Damn!
I posted this too - first post I read this morning at Mudville Gazette.
Just breaks my heart.
Posted by: yankeemom at November 6, 2007 10:52 AM
---
This is so tragic. When I see things like this, I wonder why it happened. I know, things always happen for a reason, but this is too much and I cry for the couple. What beautiful children to be taken away so suddenly and without warning. No parent should ever have to go through this--ever.
I pray that they will find comfort in the days to come and peace.
Posted by: Lynn at November 6, 2007 05:00 PM
---
Yankeemom I agree it makes my heart hurt.
Posted by: Wild Thing at November 6, 2007 11:57 PM
---
Lynn, I wonder the same thing. I know everything is in God's hands but sometimes when I hear of something like this, it just hurts so much and I want so badly to fix it and everyone to be ok.
Posted by: Wild Thing at November 6, 2007 11:59 PM
---