« Henry Waxman to Investigate Talk Radio | Main | Republican Debate Tonight »
October 09, 2007
Sandy Berger Joins Hillary Clinton Campaign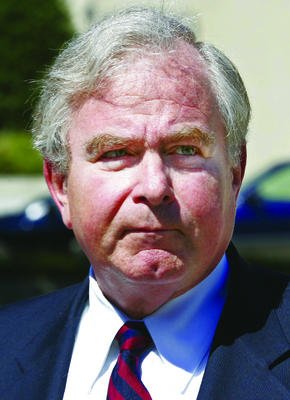 GOP Lawmakers Blast Hillary Clinton for Taking Advice From Sandy Berger
Fox News
October 9,2007
WASHINGTON — Hillary Clinton claims Sandy Berger has "no official role" in her campaign after Republican lawmakers blasted her Monday upon learning that Clinton's campaign is taking advice from the former top aide to President Bill Clinton who admitted stealing classified documents and disposing them.
"I think it's a bad move," said Sen. John Cornyn, R-Texas, speaking with FOX News. "He stole documents, classified documents, from the National Archives, destroyed them, lied about what he did (and) is not the kind of adviser that you would want surrounding a candidate for president of the United States. I think it's a bad decision."
"I think anyone who would surround themselves with advisers like that is demonstrating bad judgment, and I think Sen. Clinton should reconsider," he added.
And Rep. Peter Hoekstra, R-Mich., said: "I am not surprised but I think it's a very inappropriate choice."
Hoekstra said Clinton's campaign "should clearly distance themselves from Sandy Berger. This person should not be a key adviser to one of the leading presidential candidates in 2007."
And Republican National Committee spokesman Danny Diaz added this shot: "It is beyond belief that Hillary Clinton would have someone advising her campaign who has pled guilty to stealing and destroying national security documents. Sen. Clinton tries to sound tough on national security issues, but it seems that repaying old friends like MoveOn.org and Sandy Berger is her real priority."
And there is also this.............

He's back: Sandy Berger now advising Hillary Clinton
Washington
Sandy Berger, who stole highly classified terrorism documents from the National Archives, destroyed them and lied to investigators, is now an adviser to presidential candidate Hillary Rodham Clinton.
Berger, who was fired from John Kerry's presidential campaign when the scandal broke in 2004, has assumed a similar role in Clinton's campaign, even though his security clearance has been suspended until September 2008. This is raising eyebrows even among Clinton's admirers.
"It shows poor judgment and a lack of regard for Berger's serious misdeeds," said law professor Jonathan Adler of Case Western Reserve University, who nonetheless called Clinton "by far the most impressive candidate in the Democratic field."
Adler told The Examiner that it is "simply incomprehensible to me that a serious contender for the presidency would rely upon him as a key foreign policy advisor."
He added: "If Senator Clinton becomes the Democratic nominee, at some point she will begin to receive national security briefings that will include sensitive information. At such a point, continuing to keep Berger on board as a key advisor, where he might have access to sensitive material, would be beyond incomprehensible."
The Clinton campaign declined to comment.
Berger has admitted stealing documents from the National Archives in advance of the 9/11 Commission hearings in 2003. The documents, written by White House counterterrorism czar Richard Clarke, were a "tough review" of the Clinton administration's shortcomings in dealing with terrorism, Clarke's lawyer told the Washington Post.
On several occasions, Berger stuffed highly classified documents into his pants and socks before spiriting them out of the Archives building in Washington, according to investigators. On one occasion, upon reaching the street, he hid documents under a construction trailer after checking the windows of the Archives and Justice Department buildings to make sure he was not being watched.
Berger came back later and retrieved the documents, taking them home and cutting them up with scissors. Two days later, he was informed by Archive employees that his removal of documents had been detected.
"Berger panicked because he realized he was caught," said a report by the National Archives inspector general, which also recounted his initial reaction. "Berger lied."
Berger also lied to the public, telling reporters he made an "honest mistake" by "inadvertently" taking the documents, which he blamed on his own "sloppiness." Bill Clinton vouched for the explanation for Berger, who served as his national security adviser.
Berger later conceded: "I was giving a benign explanation for what was not benign."
At his sentencing in September 2005, Berger was fined $50,000, placed on probation for two years and stripped of his security clearance for three years.


Wild Thing's comment........
Hillary is really brazen to put Berger on. Maybe this is a way to send some hush money his way by means of a salary.
You know, if our party doesn't have the guts to show a bright light on all of the dirt that Hillary Clinton and her vile husband have all over themselves and their co-horts - then we don't deserve to win.

Posted by Wild Thing at October 9, 2007 12:55 AM
---
Comments
I would like my Berger rare, with a little blood on the plate.
Oh, and no Heinz catsup, please.
Posted by: SSgt Steve USMC at October 9, 2007 05:28 AM
---
Obviously she has more to hide and get rid of.
Berger is a patsy.
fool me once, shame on you;
fool me twice, shame on me.
Berger's an idiot.

Posted by: Lynn at October 9, 2007 06:26 AM
---
Hi wild thing. I was looking for some news and found your blog. And I love it. My name is Isabeau and I live in Belgium. Do not hesitate to visite my blog too.
PS I took som picture for a Jewish friend of mine.
Hope to read you soon
Posted by: Isabeau at October 9, 2007 07:11 AM
---
THANK-YOU Clintonistas and DNC for putting a convict in your campaign! WE have HOPE now next November! Let's hear it for Sandy 'Didn't Pull The Trigger on OBL' Berger... and for Sandy 'Burglar' Berger and for Sandy 'Stocking Stuffer' Berger! He loves the Red Socks and White Sox too? Rudy, Fred, Mitt and Duncan are smiling now.
Posted by: darthcrUSAderworldtour07 at October 9, 2007 08:48 AM
---
This man belongs in prison. If I, as a military member, had stolen and destroyed classified documents, I would be sitting in a Federal Penitentiary right now. The Bush Justice Department didn't have the kahonas to prosecute this criminal to the fullest extent of the law.
Posted by: BobF at October 9, 2007 09:48 AM
---
This is match grade ammunition for the Republican primary winner, if he will fire it.
Posted by: TomR at October 9, 2007 11:08 AM
---
And the DNC has nerve to talk about Scooter Libby.

Posted by: Lynn at October 9, 2007 11:25 AM
---
This is in keeping with the mores of the Democrat Party and it's elite members. This is more brazen than the Dollar Bill Jefferson ponzi schemes and his subsequent removal from one venue to another. My president is too busy becoming a Dhimmi and pandering to Mexico and the whims of the Hague to effectively challenge her nastiness.
Our beloved congressional RINO's are basically silent about these irregularities, it's that time honored bipartisan cooperation we are seeing.
Frank L. Stanton described our present government best. "The closed door and the sealed lips are prerequisites to tyranny."
That is true with the exception of they can't hold any secret when it comes to national security, preferring to tip off the enemy far in advance of any intervention measures, then braying like the jackasses they are to the UN for redress when attacked.
Folks, we're living history here, with dangerous times ahead, just like those folks during the Bolshevik revolution, back then it was Lenin today it's Hillary.

Posted by: Jack at October 9, 2007 02:44 PM
---
No I don't think Burger is any patsey, he bit the bullet big time for this group of thieves, aka the Clintons.
This is a little payback, for Boogger or Burger. He is getting his back scratched for now or until he winds up at Fort Marcy park, at less than room temperature. Which when hanging around the Clintons is a very good possibility.
Posted by: Mark at October 9, 2007 03:47 PM
---
Right, Mark. This little piglet betrayed his country and deleted a historical record to serve the interests of the two Clinton monsters. That he was a perverse little scumbag from the start is a given...he worked for them...but now he's calling in his chips. At the same time, they want him close, so it works. For now. But his future looks very dark. Good.
Posted by: Rhod at October 9, 2007 05:18 PM
---
He may become a liability to the Clinton's. Remember what happened when Ron Brown and Vince Foster became liabilities.
Posted by: BobF at October 9, 2007 10:47 PM
---
SSgt Steve USMC, hahaha that is right about the blood on the plate. He will earn his keep from the wicked old witch Hillary.
Posted by: Wild Thing at October 10, 2007 12:13 AM
---
Lynn, he might be her fall guy later on. What a bunch of criminals.
Posted by: Wild Thing at October 10, 2007 12:15 AM
---
Isabeau, nice to meet you. Yes it is ok to take a graphic or picture. Have a great day.
Posted by: Wild Thing at October 10, 2007 12:17 AM
---
Darth....."He loves the Red Socks and White Sox too?"......LOL so funny.
Posted by: Wild Thing at October 10, 2007 12:18 AM
---
Bob he sure does belong in prison, if he was a Republcian we would be hearing about him even now nightly on the news.
Posted by: Wild Thing at October 10, 2007 12:19 AM
---
Tom thanks the thing, the 'if' they will use it or not.
Posted by: Wild Thing at October 10, 2007 12:21 AM
---
Lynn, exactly, there is a real double standard in the two parties.
Posted by: Wild Thing at October 10, 2007 12:23 AM
---
Jack, good quote, thank you.
"The closed door and the sealed lips are prerequisites to tyranny."
Posted by: Wild Thing at October 10, 2007 12:25 AM
---
Mark, yes,weird how anyone would work with the Clinton's with the history they have. Liek you said it is payback but for how long.
Posted by: Wild Thing at October 10, 2007 12:27 AM
---
Rhod, I agree. I would stay off planes if I was him too, remembering Ron Brown on that one.
I don't feel he will see old age. heh heh
Posted by: Wild Thing at October 10, 2007 12:30 AM
---
Bob, Yes, I was just thinking of them.
Posted by: Wild Thing at October 10, 2007 12:31 AM
---