« Football Week Six | Main | Hillary Congratulates Muslims on the Occasion of Eid ul-Fitr »
October 14, 2007
N. Korea Beefs Up Guard At Nuclear Test Site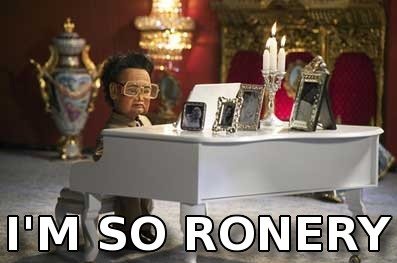 N. Korea beefs up guard at nuclear test site
SEOUL (Reuters)
North Korea has increased security around a site where it conducted a nuclear test last year, South Korea's Yonhap news agency reported on Sunday.
"Intelligence information was obtained that guards were being reinforced at the nuclear test site, along with (additional fencing)," it quoted an unnamed South Korean government source as saying.
"South Korea and U.S. authorities are keeping a close watch on the area and analysing the North's intentions."
But the source dismissed the likelihood of a second test at the Gilju site in North Hamkyung province, citing Pyongyang's pledge to the international community to disable its nuclear facilities.
North Korea marked the first anniversary of the nuclear test on October 9 that made it globally ostracised and the target of painful sanctions.

Wild Thing's comment........
Does Bush really believe that N. Korea is going to abide by our demands? I sure wouldn't. They must think Hillary is going to get elected so they're getting ready to get all new updated equipment from the Pentagon.

Posted by Wild Thing at October 14, 2007 12:47 AM
---
Comments
Don't worry Hollyweirdos, Code Pinkos, San Fran Sickos and Cal-Berkely University lunes... North Korean dictator Kim Jong Mentally Ill's missiles will hit all of you before they hit the east coast. There's always the fault line too! Have a nice and relaxing NFL football Sunday.
Posted by: darthcrUSAderworldtour07 at October 14, 2007 04:01 AM
---
Lil Kim is just beefing up security around the site where he now keeps his porno library and cognac. What is more secure than a nuclear contaminated cavern!
Posted by: TomR at October 14, 2007 08:25 AM
---
Darth, they probably wuv him.
Posted by: Wild Thing at October 14, 2007 11:49 AM
---
Posted by: Wild Thing at October 14, 2007 11:49 AM
---