« Happy Columbus Day | Main | Al Qaeda in Haditha: The battle the media ignored »
October 08, 2007
Kid Rock Rips Sean Penn: Be Careful Ripping on the US Soldier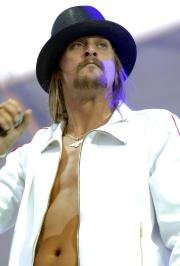 Kid Rock Rips Sean Penn: Be Careful Ripping on the US Soldier
National Ledger
By Josh Hart
Oct 7, 2007
Kid Rock is none too happy with Sean Penn. The angry left-wing actor never seems to take a break from ripping on America and the US Troops and apparently Bob Ritchie (aka Kid Rock) has tired of the whole mess.
Rock has made several trips to Iraq to entertain and support the troops and let his anger towards Penn known front and center in an interview set for Penthouse magazine. The New York Post speculates that he is referring to Sean Penn.
It's not exactly apparent that it is Sean Penn, one could pick any of the Hollywood's left anti-war crowd, but the Detroit rocker spares no words when lighting up those that challenge American troops.
Rock gives this: "These kids U.S. soldiers are very young and a lot of them think people who oppose the war are against them. You have to be very careful with what you talk about - especially when you are some Hollywood (expletive). Just because you made a great movie doesn't make you are an expert on foreign policy."
Kid Rock spent Christmas with the troops and met then-Defense Secretary Donald Rumsfeld, whom he defends as well. "I was at the White House drinking a Beam and Coke, shooting the shit with Rumsfeld, when President Bush came by and gave me five like we were on Seven Mile and Van Dyke in Detroit," he told Penthouse. It didn't stop there either.
Bob Ritchie even dabbled into a bit of history and the second amendment in the interview. Kid Rock made it known that he is a big proponent of firearms: "If it weren't for guns and people who know how to use them in America, we'd all be sitting around with swastikas saying, 'Heil Hitler!'"

.
From one of Kid Rock's trips to visit the troops.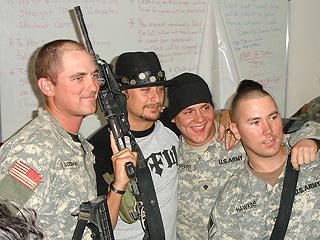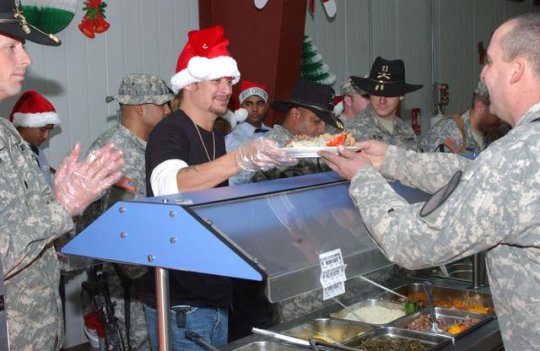 Serving meals to the troops
U..S. troops in Kuwait and Iraq got an all-American treat this Christmas: A visit from Kid Rock.

"This year for Christmas I wanted to make sure somebody was thanking our troops for their service" said Kid Rock.
"I I could be spending Christmas with my family, but in my heart I know this is the right thing to do – not only for our men and women in service, but also to set an unselfish example for my son and send a strong message to the world to be thankful and think of others at Christmas time," said Rock (real name: Robert Ritchie), whose son, Robert Jr., is 13.

He arrived in Kuwait from his Detroit hometown on Dec. 23 and from there flew to Iraq. On Christmas Eve, he writes in his online blog, he sang and signed autographs for 16 hours on visits to three separate camps. "Met lots of troops," he writes. "Played my guitar and sang some songs for 'em, old school style … no mic stand (so people had to hold the mic while I sang!!)."

Another highlight: "Had one of the most thrilling rides of my life in a Blackhawk today with some real 'rock n roll cowboy pilots'!! I never knew you could do things like we did in a helicopter!!"

But things turned grim on Christmas when the troops learned one of their Hummers had been hit with in improvised explosive device while on a mission. "I went with the captain immediately to the hospital in Baghdad and hung with two soldiers who were injured," Rock writes. "One of the other soldiers I do not think made it. I said a prayer for him."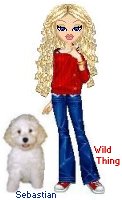 Wild Thing's comment........
Thanks to Kid Rock, you have done a good thing. There is absolutely NO excuse why every single one of our entertainers cannot go to Iraq, support the troops and be for this war. They should and I will never forgive those that don't do this.

Posted by Wild Thing at October 8, 2007 12:45 AM
---
Comments
WT is the BOB HOPE of the new millennium!
Kid Rock's Red Wings or WT's Lightening? Who cares... both score big time with bear nation.
Posted by: darthcrUSAderworldtour07 at October 8, 2007 03:25 AM
---
This is nice--Kid Rock helping and caring about the troops. We need more of our celebrities doing this.
We need to see more of this and the liberal news media needs to cover ALL of it, not just the pieces they decide is worth giving us.
I feel like the news is only giving us the wings of the chicken when we want the whole bird. No wonder we're confused.
Posted by: Lynn at October 8, 2007 06:36 AM
---
Kid Rock, Ted Nugent, Charley Daniels, Gene Simmons, Bruce Willis and many more good men and women of fame have visited and supported the troops. Except for here and other blogs that support the military, we never hear of them. The MSM will only report the Sean Penn's and Alex Baldwin's of the left.
Posted by: BobF at October 8, 2007 07:41 AM
---
Kid Rock was the only one who went at xmas, i think. i KNOW my other music hero, Toby Keith, has been several times.
Posted by: zzzzzzzzzzz at October 8, 2007 10:47 AM
---
Darth, it would be so awesome to have news like this every month of a lot of celebs going to see the troops. sigh, I gues that will never happen.
Posted by: Wild Thing at October 9, 2007 12:08 AM
---
Lynn, I agree, it would be so great to turn the news on and see this kind of thing being shown. I guess it would give the media indigestion to do it though.
Posted by: Wild Thing at October 9, 2007 12:09 AM
---
Bob, propbably to be positive about our troops and those they support them would make the media sick or worse. lol Now there's a thought.
Posted by: Wild Thing at October 9, 2007 12:14 AM
---
zzzzzzzzzzz,thanks for the information about Kid, yes Toby has been there several times, there are some others too.
Posted by: Wild Thing at October 9, 2007 12:22 AM
---