« "Hero" Performed by Michael Israel in New York | Main | Putin Doesn't Like US Sanctions On Iran ~ Get Real »
October 26, 2007
Hillary Birthday Bash A Fund Raiser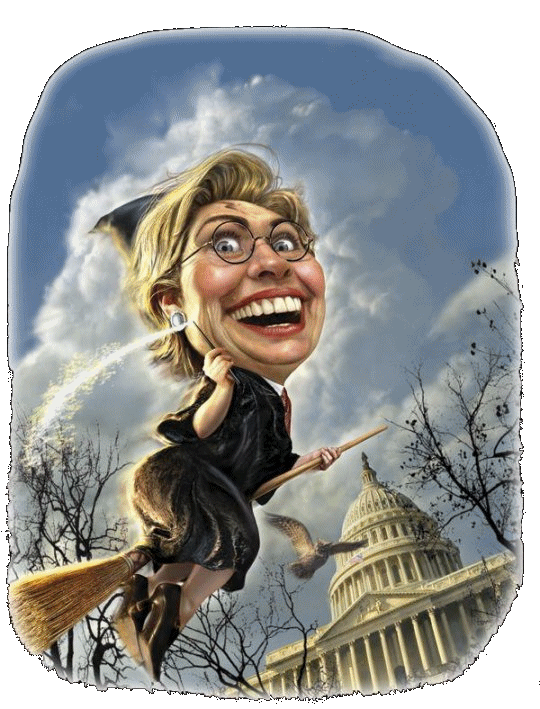 60! Hillary To Hold Star-Studded NYC Birthday Bash
Fundraiser At Beacon Theater To Feature Billy Crystal, Elvis Costello
NEW YORK (CBS/AP)
What's a presidential candidate to do on the eve of an important birthday? Hold a big fundraiser, of course.
Democrat Hillary Rodham Clinton planned to celebrate her 60th birthday at a star-studded gala Thursday night at New York's historic Beacon Theater. Her husband, former President Bill Clinton, was to host the celebration, with comedian Billy Crystal serving as master of ceremonies. Musical guests Elvis Costello and the Wallflowers were set to round out the program.
The party was expected to rake in over $1 million for the New York senator's presidential bid. Her birthday is Friday, Oct. 26.
It's the second major birthday fundraiser for Clinton's campaign this week. Movie director Rob Reiner threw a party for her at his Los Angeles home Sunday night, with several Hollywood celebrities on hand.
The campaign has also used her birthday as an organizing tool, posting a video message on her campaign Web site from former President Clinton urging supporters to send birthday greetings.
It's a milestone birthday for the former first lady, who made her debut on the national stage in her husband's 1992 presidential race. Then, the Clintons were portrayed as a youthful power couple who would bring new energy and a generational shift to the White House -- a message Democrat Barack Obama has tried to capture this time.
Clinton has joked publicly about her age in several recent campaign appearances.
"I have been reminded by some of my friends that when you get to be my age having so many men pay attention to you is kind of flattering," Clinton said in Iowa this week, referring to her political rivals.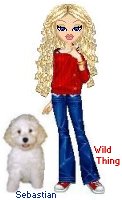 Wild Thing's comment........
Here is my wish for Hillary on her birthday. May she never ever celebrate her birthday as President.
And if your stomach can handle it.......LOL Just think we can all tell her Happy Birthday..........NOT!
http://www.hillaryclinton.com/action/birthdaymessage/?sc=10
Posted by Wild Thing at October 26, 2007 12:55 AM
---
Comments
For Hitlery--
Happy Birthday to you,
you belong in the zoo,
you look like a monkey
and....
you smell like one too!
Posted by: Lynn at October 26, 2007 07:17 AM
---
Oh, goodie! Pin the tail on the donkey (ass).
Posted by: Steve at October 26, 2007 08:12 AM
---
The cornyness of some of this woman's public functions hides a wicked, evil scheming mind. Is it a coincidence she was born so near Halloween?
Posted by: TomR at October 26, 2007 10:49 AM
---
There is only one thing that comes to mind when I see a picture like this is:
"Ding dong the witch is dead ..." The Wizard of Oz was way ahead of its time and long overdue.
Posted by: Mark at October 26, 2007 11:35 AM
---
It wasn't a repeat of the Wellstone rally but it got as much media coverage. Went to the site but came back, I couldn't find anything good or bad to leave as a message, no slackjawed awestruck wonder that the witch made it to 60. I just think about how she treats her behind the scenes entourage and can only wish her one thing, a paralysing stroke that closes that claptrap.
Posted by: Jack at October 26, 2007 01:34 PM
---
President Hillary Clinton is what will happen when Bill Clinton knocks on the White House door Halloween night and asks "Trick or treat?" and doesn't get a bag full of interns.
Posted by: Les at October 26, 2007 07:56 PM
---
Posted by: Wild Thing at October 26, 2007 11:52 PM
---
Steve, hahaahha LOL I remember that game, it would fun to stick her with a pin. heh heh
Posted by: Wild Thing at October 26, 2007 11:53 PM
---
Tom yes, she should have been born right on the very day of Halloween. (just to make it more accurate)
Posted by: Wild Thing at October 26, 2007 11:55 PM
---
Mark, hahaha long overdue is right.
Posted by: Wild Thing at October 26, 2007 11:56 PM
---
Jack you know with so many books out there of like you say how badly she treats people around her, there will be more coming I am sure after her run to be President.She is so vile.
Posted by: Wild Thing at October 26, 2007 11:58 PM
---
Posted by: Wild Thing at October 26, 2007 11:59 PM
---