« 400 Pounds May Have Saved Shooting Victim | Main | Jihad Watch: The "Islam is Peace" Campaign »
October 08, 2007
Gen. Petraeus Accuses Iran of Fueling Iraq Violence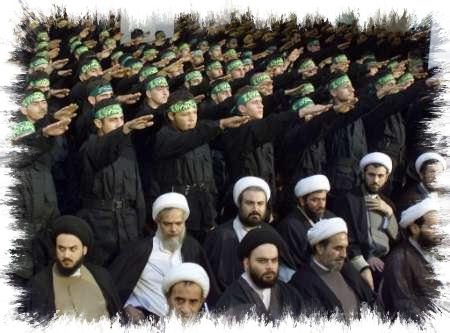 General Petraeus Accuses Iran of Fueling Iraq Violence
Fox News
Gen. David Petraeus laid further blame on Iran for violence in Iraq on Sunday, charging that Tehran's ambassador to Baghdad was once a member of Iran's elite Revolutionary Guards force.
Petraeus added that Iran has been aiding Iraqi rebels with training and gifts of high-powered weaponry.
"They are responsible for providing the weapons, the training, the funding and in some cases the direction for operations that have indeed killed U.S. soldiers," Petraeus told reporters in Diyala Province.
Without citing any specific intelligence, Petraeus labeled Hassan Kazemi-Qomi, Iran's envoy to Baghdad, as a former member of the Revolutionary Guards Quds force. But he did not suggest that action would be taken against the ambassador.
"Now he has diplomatic immunity and therefore he is obviously not subject [to scrutiny]. He is acting as a diplomat," he said.
The Iranian Foreign Ministry dismissed the charges agaisnt Kazemi-Qomi "baseless" accusations, according to the Islamic Republic News Agency.
"They repeatedly link those arrested or killed in the bombardments with the Quds force. If they can, they announce names of those people or hand over the names to the Islamic Republic of Iran," Mohammad-Ali Hosseini told IRNA.
The Iranian Revolutionary Guards Corps has been under intense scrutiny by U.S. officials. In August, President Bush signed an executive order branding them as a "specially designated global terrorist."
Iran returned the "favor" last week with a parliamentary order that gave the U.S. Army and the CIA the same distinction.
Separately on Sunday, Iranian President Mahmoud Ahmadinejad said Tehran will not hold talks with Washington until the U.S. changes its attitude.
"We firstly say that we never asked for negotiations with the United States. Negotiations with the U.S. will happen when the U.S. government applies basic changes in its behavior and attitude," Ahmadinejad was quoted as saying.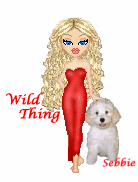 Wild Thing's comment........
It must be very frustrating for Gen Petraeus when he would like to take care of a situation caused by Hassan Kazemi-Qomi and not be able to. Just like al-Sadr too, he has caused a lot of deaths of our troops and they can't do anything to him. I vote to let our military do whatever they need or want to do.
Posted by Wild Thing at October 8, 2007 12:42 AM
---
Comments
Hey Mullahs & Mahmoud Madinthehead Ahmadinejad:
...+ Hiroshima +...
... + Nagasaki +...
... + Tehran 2007 +... = Happy New Year!
- Where have you gone President Harry Truman?

Posted by: darthcrUSAderworldtour07 at October 8, 2007 03:33 AM
---
Petraeus is right.
Iran will do anything to keep us fighting over in Iraq so we don't do anything to them while they develop that nuclear weapon to wipe out Israel and part of the United States.
They have ulterior motives. Pee Wee is the most ruthless dictator I have ever seen.
Posted by: Lynn at October 8, 2007 06:38 AM
---
Darth, I wonder how many of those idiots know history of the world and especially the history of how our country has handled the enemy. Or maybe the enemy just know how to make their bombs.
Posted by: Wild Thing at October 9, 2007 12:37 AM
---
Lynn that is just what it is "ulterior motives".
Posted by: Wild Thing at October 9, 2007 12:38 AM
---