« Terrorist Recruiting Center Now A New School | Main | An Israeli Strike on Syria Kindles Debate (Cheney vs.Rice) in the U.S. »
October 11, 2007
Bush Sides With Sides With A Murdering Rapist Against State Of Texas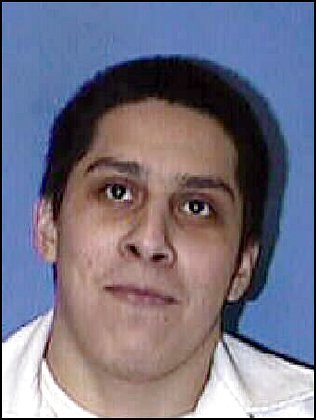 Death Penalty Case Puts Bush and Texas at Odds Over Mexican's Fate
Fox News
WASHINGTON
President Bush, who presided over 152 executions as governor of Texas, wants to halt the state's execution of a Mexican national for the brutal killing of two teenage girls.
The case of Jose Ernesto Medellin has become a confusing test of presidential power that the U.S. Supreme Court, which hears the case this week, ultimately will sort out.
The president wants to enforce a decision by the International Court of Justice that found the convictions of Medellin and 50 other Mexican-born prisoners violated their rights to legal help as outlined in the 1963 Vienna Convention.
That is the same court Bush has since said he plans to ignore if it makes similar decisions affecting state criminal laws.
"The president does not agree with the ICJ's interpretation of the Vienna Convention," the administration said in arguments filed with the court. This time, though, the U.S. agreed to abide by the international court's decision because ignoring it would harm American interests abroad, the government said.
Texas argues that neither the international court nor Bush has any say in Medellin's case.
Medellin was born in Mexico, but spent much of his childhood in the United States. He was 18 in June 1993, when he and other members of the Black and Whites gang in Houston encountered two teenage girls on a railroad trestle.
The girls were gang-raped and strangled. Their bodies were found four days later.
Medellin was arrested a few days later. He was told he had a right to remain silent and have a lawyer present, but the police did not tell him that he could request assistance from the Mexican consulate.
Medellin gave a written confession. He was convicted of murder in the course of a sexual assault, a capital offense in Texas. A judge sentenced him to death in October 1994.
Medellin did not raise the lack of assistance from Mexican diplomats during his trial or sentencing. When he did claim his rights had been violated, Texas and federal courts turned him down because he had not objected at his trial. Mexico later sued the United States in the International Court of Justice in The Hague, Netherlands, on behalf of Medellin and 50 other Mexicans on death row in the U.S.


Notice that the story says, "two teen aged girls" and doesn't provide further details of the crime. The girls have names and there are details of the gang rape and murder of Jennifer Ertman and Elizabeth Pena.
What happened...
Jennifer Ertman and Elizabeth Pena were 14 and 16 years old, respectively. There is a website telling all that happened and photos of the girls.
http://www.murdervictims.com/Voices/jeneliz.html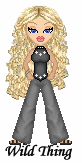 Wild Thing's comment.......
So once again we see that Bush an un-registered lobbyist for Mexico. Bush is pushing the envelope, seeing how far he can go. What is next?
Posted by Wild Thing at October 11, 2007 12:45 AM
---
Comments
What the hell is going on down in the Lone Star State? If two Mexican girls were gang-raped and strangled... a hate crime then, eh? If Left-wingbat RINO Ron Paul represents 1/3 of Texans... hasta la vista!
Posted by: darthcrUSAderworldtour07 at October 11, 2007 04:33 AM
---
What is going on?
This man deserves to die. He's a hate monger
and a danger to society.
I'm sorry, but the Bible says an eye for an eye and a tooth for a tooth, so a life for a life.
He killed two precious girls--who knows what they would have become--maybe a researcher who finds the cure for a deadly form of cancer or a teacher who brings us all together in the "right" way.
But we'll never know now because of this waste of skin illegal. And he sits alive in a cell on my tax dollars? Sorry, it's execution time.

Posted by: Lynn at October 11, 2007 07:55 AM
---
The International Court in the Hague started all of this. Saying Medellins rights were violated because he was NOT advised to seek help from the Mexican Consulate. In other words the Crime is not important but the violation of his rights has priority in the eyes of the International Court.
But the real kicker is this case in now before OUR supreme court. The decision on this case has huge implications if it goes for the International court's ruling.
According to one Constitutional Lawyer, this could bade farewell to our Constitution and our form of government. The implications of this decision could disastrous to US as a country.
If the Supremes side with the Hague, that would give a green light to the UN and the International Court to virtually make the Laws of the United States.
Soverignty and the Constitution would be dependant on ruling via the UN and the International Court.
The Supreme Court is evenly divided on this issue with the deciding vote is expected to be in favor of the International Ruling.
This is not just a ruling on a Murder-Rape case it is about OUR country. Although, if the Supremes go along with it. The death penalty will be repealed out of hand. But also the 2nd Amendment will be the next target of the International Court. Canada, Australia and Briton have already signed on to this nightmare. This amounts to letting the camel get its nose inside the tent.
If the Court decides on the side of the International Court, we can plan on our constitution being almost null and void.
This is the worst thing Bush could have done, that he even considered to intervene in this case.
His legacy will be the ultimate destruction of the United Sates.
Posted by: Mark at October 11, 2007 09:28 AM
---
This has become the straw that broke the camels back. If Bush is pushing for a new trial for this savage murder because Mexico wants it, then I've lost all respect for him. He's going to go down in history as the president who supports those who killed his citizens.
Posted by: BobF at October 11, 2007 09:30 AM
---
There is no clearer treasonable offense than to absolve himself of his sworn oath to uphold the constitution than defer his head of state duty to the supreme court, knowing they will defer to the Hague. He's our Mexican president.
Posted by: Jack at October 11, 2007 01:42 PM
---
The North American Union is well underway. Next is CAFTA, to include all of poverty stricken, over populated, totally corrupt Central America. To speed up globalism and the New World Order, we will allow the Hague to determine our criminal justice system.
Goodbye US Constitution. Perhaps the greatest endeavor for freedom and equality in history. Too many priveleged and powerful people have turned on American sovereignty and are seeking to destroy it.
Yes, Bush is a disaster. I think he is almost on a par with Jimmy Carter.
Posted by: TomR at October 11, 2007 02:02 PM
---
Ask me if I would be surprised if the guards found him some morning after having hanged himself.
Oppsss...don't ask!
Posted by: Steve at October 11, 2007 07:44 PM
---
PS: This El Loco Mexican freak reminds me of the Abonimal Snowmonster on Rudolph the Red Nosed Reineer! - The Island of Misfit Toys 2007
PS II: Or Son of Sam Berkowitz's twin brother?
Posted by: darthcrUSAderworldtour07 at October 11, 2007 11:48 PM
---
Darth, it is so horrible how Bush is fighting Texas on this. Texas wanting to punish this guy and Bush wanting them not to. sheesh

Posted by: Wild Thing at October 12, 2007 12:39 AM
---
Lynn, I agree he should be executed.
Posted by: Wild Thing at October 12, 2007 12:40 AM
---
Mark oh my gosh that is sooooooooo scary.
Posted by: Wild Thing at October 12, 2007 12:41 AM
---
Bob that is what is showing up with this. Bush cares more about this murderer then he does about American citizens.
Posted by: Wild Thing at October 12, 2007 12:45 AM
---
Jack he sure is, I have lost all respect for him.
Posted by: Wild Thing at October 12, 2007 12:47 AM
---
Tom, yes it looks like we are going to see the New World Order in our lifetime. It has been creeping up on us over the years but so slowly. Bush is on a fast track for it for sure.
Posted by: Wild Thing at October 12, 2007 12:52 AM
---
Steve, who knows he might even be so far into this changing America that he is actually proud of himself. He shouldn't be.
But I do know what you mean.
Posted by: Wild Thing at October 12, 2007 12:54 AM
---
PS: Tom R... In 1999 I was so anti-Clintonistas that I helped Mindy Tucker & Karen Hughes to get the vote out for W in this crummy blue state. This isn't the SAME leader abd christian that I had voted for twice. Sorry lovely Laura, but the Mothership has got him! Yeah... a bad big time dream for sure!
Posted by: darthcrUSAderworldtour07 at October 12, 2007 02:05 AM
---