« Cartridge vs Bullet ~ LOL | Main | Arab Work Accident With Syria-Iran missile 'test' »
September 19, 2007
U.S. Bans Travel of Officials Outside of Green Zone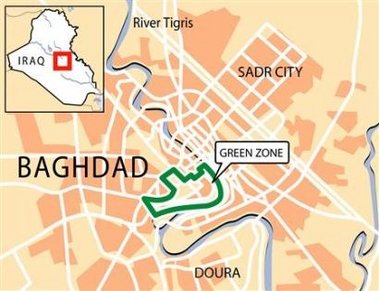 U.S. Bans Travel of Officials Outside of Green Zone
Fox News ....for complete article
BAGHDAD
The United States on Tuesday suspended all land travel by U.S. diplomats and other civilian officials in Iraq outside Baghdad's heavily fortified Green Zone, amid mounting public outrage over the alleged killing of civilians by the U.S. Embassy's security provider Blackwater USA.
The move came even as the Iraqi government appeared to back down from statements Monday that it had permanently revoked Blackwater's license and would order its 1,000 personnel to leave the country — depriving American diplomats of security protection essential to operating in Baghdad.
"We are not intending to stop them and revoke their license indefinitely but we do need them to respect the law and the regulation here in Iraq," government spokesman Ali al-Dabbagh told CNN.
The U.S. order confines most American officials to a 3.5-square-mile area in the center of the city, meaning they cannot visit U.S.-funded construction sites or Iraqi officials elsewhere in the country except by helicopter. The notice did not say when the suspension would expire.
The Iraqi Cabinet decided Tuesday to review the status of all foreign security companies. Still, it was unclear how the dispute would play out, given the government's need to appear resolute in defending national sovereignty while maintaining its relationship with Washington at a time when U.S. public support for the mission is faltering.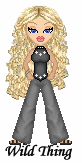 Wild Thing's comment........
Whenever I hear the term innocent Iraqi's involved, the first thing I think of is doubt. Doubt of not taking that at face value. Too many times we know in war the so called innocent are not that, but women and children with weapons seeking to kill our troops. Sorry but Islam teaches one to lie, it is in their Quran to do so.
Private security firms are the new Halliburton for the Left. They can do no good, only harm, and work only for greed, in their view. Realistically, they fulfill a critical function in operations that fills the gap between what the regular military can do and what must be done but cannot because of the PC limp-wrists who would rather have us put down our arms and try to coexist with those who have and are continuing to try to kill us.
My friend with Halliburton in Iraq, living in the Green Zone, wrote me that nothing can be said right now, but just wanted us to know that not everything in the media about all of this is true. I can only guess that Blackwater is being bashed by the leftie media and there are more facts to this then we know. Just a guess though as I will not put anything here without the person's permission.
I just hope and prayit all works out ok.
Posted by Wild Thing at September 19, 2007 12:47 AM
---
Comments
It's ironic that since the very beginning of the war on terror in both Afghanistan and Iraq that it has been waged against 'innocent civilians' including that fat pig eyed Muqtada al Sadr and his followers that is a friend of Jorge's friend Nouri Kamel Mohammed Hassan al-Maliki who spent considerable time in exile in Iran. It is also ironic that the enemies of this nation are dressed as civilians, most of them on campuses and in the halls of Congress. With Blackwater out of the way they can apply their traditional diplomatic immunity with the traditional Kings X. Most are unfit to be the basic sanitation crew burning the fecal material for our troops.
Posted by: Jack at September 19, 2007 12:55 PM
---
Jack great comment, your so right.
Posted by: Wild Thing at September 19, 2007 11:36 PM
---
I've FINALLY proven my point WT! In 1945 - in Berlin - when our dogs of war were unleashed - there wasn't a Green Zone .... ja vol!
Posted by: darthcrUSAderworldtour07 at September 19, 2007 11:58 PM
---