« Where Were You On 9-11 | Main | Hunter On O'Reilly About The Fence and Petraeus »
September 12, 2007
Response To Lefties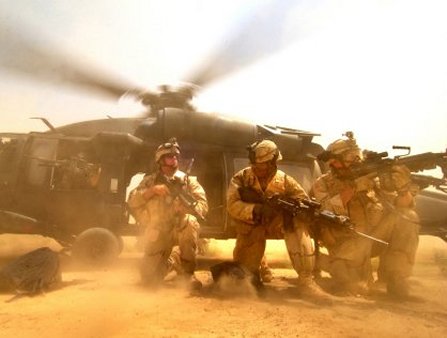 To those anti-war, military bashers that tried to make comments in the 9-11 post yesterday nice try. Your comments will never be allowed in a post about September 11th, 2001.
And to those sending emails slandering the military and demanding that your comments be allowed on this post I mentioned above ( the 9-11 post) the same goes for you. Your attempt to intimidate me did not work. I am backed up by thousands upon thousand of brave men and women serving now, and those that went before them our Veterans.
- Wild Thing
Posted by Wild Thing at September 12, 2007 12:40 AM
---
Comments
God Bless the troops!
With all my love,
Devil Pup Lynn
Posted by: Lynn at September 12, 2007 05:06 AM
---
If you don't like what you read here, go to another blog. We fought for your freedom to enjoys blogs of your choice.
Posted by: TomR at September 12, 2007 07:06 AM
---
Wild Thing, you never have to worry about the comments of lefties as you can always release the dogs on them. Just let those comments post and we'll take care of them products of inferior breeding.
Posted by: BobF at September 12, 2007 09:48 AM
---
Thanks so much everyone, ((hug))
I usually let them comment. I just didn't want them to touch the 9-11 post. I wanted it to be respectful and their comments were horrible.
Posted by: Wild Thing at September 12, 2007 11:54 PM
---