« Fred Thompon's Announces his Candidacy for President | Main | Response To An Ambush »
September 06, 2007
Murtha Shows Appetite For Pork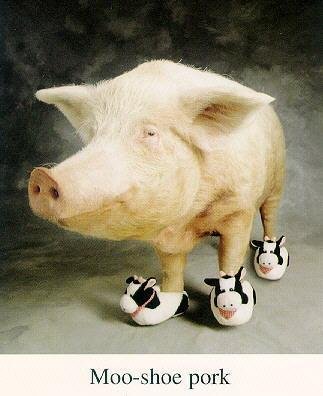 Murtha's district grateful for the pork
washington times ....for complete article
The largess of Rep. John P. Murtha — hundreds of millions of dollars in pork projects over the years — is on display around his district in southwestern Pennsylvania.
From the John Murtha Johnstown-Cambria County Airport to the stretch of U.S. 219 named Jack Murtha Highway, the Pennsylvania Democrat leaves his mark with federal taxpayer dollars.
The money helped build the stunted economy in and around Mr. Murtha's hometown of Johnstown, a Rust Belt community about 65 miles east of Pittsburgh, by cultivating a defense-contracting industry, transplanting federal jobs there and subsidizing public-works projects.
"He is a key political leader, and he's been in a position to help in a lot of areas," said Robert F. Layo, president of the Greater Johnstown Chamber of Commerce, who credits Mr. Murtha with helping save the town after the steel mills closed.
"You just can't deny that."
Critics say Mr. Murtha, 75, is squandering taxpayer money, giving away federal dollars to handpicked businesses and projects without competitive bids or independent oversight.
"Murtha is a poster child for what is wrong with Congress," said Leslie K. Paige, spokeswoman for Citizens Against Government Waste, a group targeting Washington mismanagement. "There are shenanigans going on behind the scenes, and it leads to corruption."
The budget watchdog group Taxpayers for Common Sense says Mr. Murtha, chairman of the House Appropriations subcommittee on defense, slipped at least $163.8 million in earmarks into 2008 spending bills.
Mr. Murtha, known for brokering backroom earmark deals, insists that it is Congress' job to appropriate funds and that members know what is best for their districts.
"We go over every single earmark," he said on the House floor before the August recess. "We don't apologize for them because we think the members know as much about what goes on in their district as the bureaucrats."
House ethics rules adopted in January to shed light on the secretive earmark process did not curb Mr. Murtha's appetite for pork.
His share of earmarks more than doubled from $80 million in the 2007 budget and topped $121 million from 2006, according to Taxpayers for Common Sense.
It's less about him supporting his community than him supporting businesses and lobbyists that are giving him campaign contributions," said Steve Ellis, vice president of Taxpayers for Common Sense.
Mr. Murtha touts the center's accomplishments in compiling data on illegal drugs and related crimes, though the administration says the work is redundant and could be conducted at other offices of the Justice Department, which runs the center.
He also funneled $1.5 million to Concurrent Technologies Corp. (CTC), a Johnstown-based research center, the top executives of which have given tens of thousands of dollars in campaign contributions to Mr. Murtha, according to the Federal Elections Commission (FEC).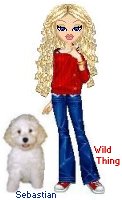 Wild Thing's comment........
With all of this pork going to Murtha's district, does anyone have the census of the Muslim population there? Maybe this is just the Murtha anti-terrorist program? LOL
Posted by Wild Thing at September 6, 2007 12:55 AM
---
Comments
Mark Twain said the French were governed by prostitutes. Americans are governed by pimps and prostitures as well! And Murtha wore the uniform of a US Marine? Ya gotta be kidding, right? Or LEFT!
Posted by: darthcrUSAderworldtour07 at September 6, 2007 05:19 AM
---
Murtha the Hut at his best. (or is that worse?)

Posted by: Lynn at September 6, 2007 06:06 AM
---
Posted by: LindaSoG at September 6, 2007 07:13 AM
---
The people of his distract had a chance to elect a decent honorable person but instead choose to send Murtha back to Congress. A congressman is no better than the people they represent.
Posted by: BobF at September 6, 2007 07:29 AM
---
The epitome of rotten. Like Bob says, his constituents must have moral shortcomings. He is the House's answer to Senator Kennedy. Actually the Congress has a lot of these sly, crooked snakes. They get elected and make elected office a lucrative career. If we only had term limits(and a competant Justice Dept)
Posted by: TomR at September 6, 2007 07:47 AM
---
Darth, even with the screening process of the Marines even they miss a few, who are all but unqualified.
The Marines admit to a 1 % error factor as being of the SB-1 type. or a 1-D10-T ...Err, a shitbird, no load, waste of space...They are almost perfect but not there yet.
Murtha was one who slipped through the cracks
Posted by: Mark at September 6, 2007 09:51 AM
---
Jack Murtha Highway. Lots of skidmarks, no doubt.
Posted by: Rhod at September 6, 2007 11:44 AM
---
Darth, I think Murtha will be the first or second UN-Marine, wait make that a Non-Marine Marine.
That almost sounds like "who's on first".
Posted by: Wild Thing at September 7, 2007 12:03 AM
---
Lynn, that is a good name for him....."Murtha the hut".
Posted by: Wild Thing at September 7, 2007 12:04 AM
---
Linda, giggle, I am so glad you liked the graphic. hahaha
Posted by: Wild Thing at September 7, 2007 12:06 AM
---
Bob your right, Murtha is what they want so those that voted for the jerk better not complain.
Posted by: Wild Thing at September 7, 2007 12:08 AM
---
Tom, it would be great if someone would have the nerve to make term limits part of what he runs on. I would think a lot of people would like it.
Posted by: Wild Thing at September 7, 2007 12:11 AM
---
Mark when all the numbers are added up, the thousands and thousands of Marines there have been, there sure are very few that have ever broken the code of honor. That says a lot.
Posted by: Wild Thing at September 7, 2007 12:16 AM
---
Posted by: Wild Thing at September 7, 2007 12:18 AM
---