« "Think About It" | Main | Football Third Week »
September 22, 2007
Ahmadinejad to speak to National Press Club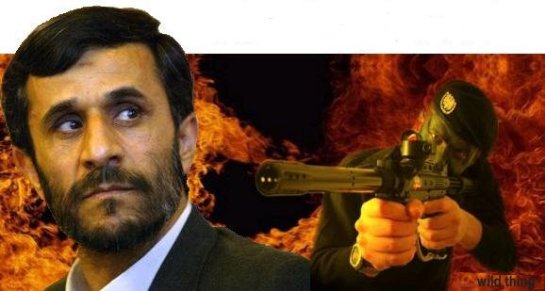 Ahmadinejad to speak to NPC
First-ever Videoconference Luncheon
NPC
Iranian President Mahmoud Ahmadinejad will speak and take questions at the National Press Club's first-ever videoconference luncheon at noon on Monday, Sept. 24.
Ahmadinejad will appear in the NPC Ballroom in Washington via videolink from New York, where he will be attending the UN General Assembly. After Ahmadinejad's speech, NPC President Jerry Zremski will ask questions handed up from the audience for a minimum of a half-hour.
"This will be, in essence, the first dialogue that President Ahmadinejad has had with the Washington press corps," Zremski said. "We're looking forward to hearing what the president has to say, and I am sure that plenty of Washington reporters have plenty of questions for him."
Zremski said he proposed the videoconference luncheon after the Club hosted a successful videoconference Newsmaker event with Taiwanese President Chen Shui-Bian in May. Chen was in Taipei as he answered questions from a room full of journalists in Washington.
"For a century now, the National Press Club's world-renowned luncheon series was limited to newsmakers who travel to Washington," Zremski said. "Now, though, thanks to our new Broadcast Operations Center, we can do a videoconference with important leaders anywhere in the world. We're pleased that President Ahmadinejad has made the time in his schedule to meet with us in this way."
The National Press Club's Newsmaker Luncheon series is one of the world's foremost speaker programs. Guests so far this year have included Liberian President Ellen Johnson Sirleaf, First Lady Laura Bush and California Gov. Arnold Schwarzenegger.
Please note: the format of the luncheon with President Ahmadinejad will differ from the typical NPC luncheon program in many ways. President Ahmadinejad will be introduced at noon. His speech will last a half hour, and will be followed by 45 minutes of questions. Lunch will be served after the speech and question period.
Attendance at this luncheon will be limited to NPC members, their guests and accredited media only. Luncheon tickets are $16 for members and $28 for their guests. To reiterate, the only nonmembers to be admitted to this event will be accredited media.
To reserve a seat at the luncheon, call the NPC reservation line at 202-662-7501. Accredited media with questions should email Melinda Cooke at mcooke@press.org to reserve a seat.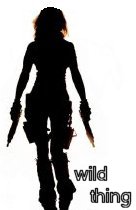 Wild Thing's comment........
Why is America allowing this terrorist on American soil???? The president could stop this insanity, the decision rests exactly, squarely at the feet of the president.
Posted by Wild Thing at September 22, 2007 01:55 AM
---
Comments
Propaganda 101 and Hanoi Jane Fonda should be the dialog MC, eh? Why are Iranian weapons killing Americans in Iraq President Mahmouth Madinthehead Ahmadinejad? Why are you content with destroying Israel? Why do fellow islamomaniacs blow themselves up to get poontang with 72 virgins? Are Hitler, Stalin, Castro, the Grand Mufti and Lucifer your heroes?
Posted by: darthcrUSAderworldtour07 at September 22, 2007 02:44 AM
---
The NPC? Where will they let him speak next? PS 103 in Brooklyn to grade schoolers?
I love your questions, Darth.
Why did you allow innocent blood to be spilled and kept our boys all that time in 79?
Why do you think you're all that and a bag of chips and the Twinkie, too?
I think you got that wrong--it's not 72 virgins, it's 72 Virginians! (thank you, Robin Williams)
Why would your Allah want you to kill to go to Heaven when our God wants me to love you and accept you as a way to get to Heaven?
I doubt any God who inflicts pain for his own pleasure (Dr. McCoy, Star Trek).
Posted by: Lynn at September 22, 2007 06:40 AM
---
It's outrageous. Nations in decline are unwilling to defend themselves, they don't know what is worth defending, and can't recognize their enemies.
When anyone remarks that Ahmadinejad is better out in the open, (where he can be seen), ask them if the National Press Club would invite a Klan leader, or someone who would argue that The Great Society was a calamity, or that liberalism is the most destructive force in the Western World.
No. Journalism is an organized freak show. I can't watch any of it now. The last time I saw a clip from the National Press Club, Frank Cesno of CNN was pissing in his pants at some lame joke made by Bill Clinton. Cesno seemed about to leap onto the stage and give Clinton a Monica right then and there.
The NPC and all the old respected press institutions have slipped into parody now; they continue outside our world in a kind of second reality, in fantasy and self-delusion. Good riddance.
Posted by: Rhod at September 22, 2007 09:35 AM
---
Perhaps there's a member of Mossad loitering around in NYC with nothing to do this weekend...
Apparently our own Government doesn't have the stones to ban this tyrant from our soil, so maybe the Israelis will take things into their own hands. If not here, maybe on the trip back; that's a big lonely ocean he has to fly back home over, no telling what could happen.
Posted by: gregor at September 22, 2007 11:05 AM
---
Wouldn't it be strange, or maybe just a quirk if Ahmdeeniejad's plane disappeared over the Atlantic. And there was no trace of him. Well wishful thinking. We don't do that.
But the President of Columbia ought to be on the same plane. Supposedly he is goiong to ask Ahhmaweenie all the tough questions.
Like Mr. President, ' how was your trip ? and I hear Stoning is all the rage in Iran, is this true ?'
These Liberal morons will be fawning all over this guy trying to get a good word in for themselves.
We had better wake up.
Posted by: Mark at September 22, 2007 12:59 PM
---
Well, I wonder if he'll also be a super guest on Opra, Larry King, Chris Matthews , Keith Olbermann and Joe Scarborough's unbiased platforms. These people are muzzy sycophants. You can bet Chucky Shumer will drop his drawers for the obligatory mug shot and liberal plug on TV while Hillary 'prays' for victory at the Karl Marx shrine. *%*`spit!! `*%*
Posted by: Jack at September 22, 2007 03:03 PM
---
Darth,good one, they should ask him those questions. I would if I saw him, and I would kick his little foot stool he stands on to be taller away from under his feet too. Then wait for the recoil. heh heh
Posted by: Wild Thing at September 22, 2007 11:36 PM
---
Lynn, we could add those to it too. That is great how you remember Dr. McCoy. I had forgotten that completly.
Posted by: Wild Thing at September 22, 2007 11:40 PM
---
Rhod, good riddance is right. You gave a perfect description of the NPC.
Posted by: Wild Thing at September 22, 2007 11:42 PM
---
Gregor, oh I would love that. I am a fan of the Mossad anyway. That would be great.
Posted by: Wild Thing at September 22, 2007 11:43 PM
---
Mark oh wow yes, Ahmdeeniejad's plane disappeared over the Atlantic, like the Bermuda triangle thing could suck it right up into nothingness ( is that a word hahaha).
Posted by: Wild Thing at September 22, 2007 11:45 PM
---
Jack, omg can you imagine if he did do those shows. oh God help us.
Posted by: Wild Thing at September 22, 2007 11:47 PM
---
"I doubt any doctor that inserts Q-Tips too deep into my ears on purpose to inflict pain when removing wax during terrestial turbulence!"
- Mr. Spock to Dr. McCoy
Posted by: darthcrUSAderworldtour07 at September 23, 2007 12:59 AM
---
I just listened to President Ahmadinejad's luncheon, and the one thing of substance that he opined about was the German war crimes having to be paid for by Palestine. The one thing that he did not seem to have a sharp focus on, was the Saudia Aribian war crimes (9/11) having to be paid for by Saddam Hussein and country.
Posted by: James Edward Clark at September 24, 2007 01:24 PM
---
Hi James, thanks for your comment. Your right.
Posted by: Wild Thing at September 24, 2007 11:37 PM
---