« Democrats Saying No To Iraq Plan | Main | Democrats On The Prowl »
September 13, 2007
A Vote For Clinton's Is A Vote For More 'GATES'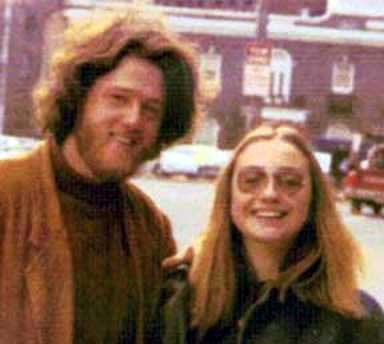 Draft Dodger Bill Clinton and communist Hillary Clinton
Report: $40 Million Borrowed by Dirty Democratic Fundraiser Norman Hsu is MissingFox News
NEW YORK

The mystery of where a dirty Democratic fundraiser got the money to lead a lavish lifestyle, fund political campaigns and post a $2 million bond to get out of jail appears to have a Woodstock connection, according to a report published in Wednesday's Wall Street Journal.

The newspaper reports that a company run by Norman Hsu, who donated nearly $2 million to Democratic candidates since 2004 — including presidential hopeful Sen. Hillary Clinton — recently received $40 million from a Madison Avenue investment fund run by Joel Rosenman, one of the creators of the fabled Woodstock rock festival in 1969.

Now, that $40 million is missing, Rosenman reportedly told investors this week.

Hsu reportedly told Rosenman the funds provided by Source Financing Investors would be used to manufacture apparel in China for top designers such as Gucci and Prada, and would yield a 40 percent profit, according to documents examined by the newspaper.

Rosenman now says that when Source Financing tried to cash checks from Hsu's company, Components Ltd., the checks bounced.

Rosenman reportedly now wants Hsu to repay the entire $40 million.

Source Financing's dealings with Hsu appear similar to the 1991 fraud case in which Hsu was convicted of grand theft for failing to repay investors in a Chinese latex gloves deal.

He was scheduled to be sentenced in 1992, but fled before the hearing. He turned himself in Aug. 31 after 15 years on the run, only to become a fugitive once again last week when he failed to appear for a bail reduction hearing.


He was arrested last Thursday in Colorado.

Rosenman told his investors that the Manhattan District Attorney's office is looking into the case. The Wall Street Journal, however, reported that a spokesman for the district attorney did not respond for comment.

The newspaper reported that its analysis of Hsu's campaign finance reform records shows he has links to more than $1.8 million in donations to Democrats since 2004.

He also is credited with raising $850,000 for Clinton's presidential campaign, which announced Monday that it would return all donations linked to Hsu.
.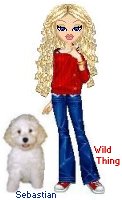 Wild Thing's comment........
Again it all goes back to mainland China somehow. What a bunch of clowns! Let's hope that the witch is really going to melt this time! IMO ........that cool 40mil is first and foremost ChiCom money sent to the USA, to be laundered thru Wall Street into the Clinton's pockets.
So, connecting the dots. Hsu borrows 40 million, and donates it to demcorats over the years in the names of people that have no money.
Now, Hillary thinks she will give almost a million of it back. But not to Hsu (or more rationally, Hsu's creditors), but instead to the people Hsu listed as the donors.
Then these people, having received free money, will be asked by Clinton if they want to donate it back to her.
And we are supposed to believe that these people, who illegally lent their names to Hsu to use in this scheme, will not just give the money back? Or at least part of it, while keeping the rest as a "payment" for their services?
So now we go from $23,000 from Hsu, to $850,000 being returned by Hillary, to $40 MILLION possibly being laundered into Hillary's campaign!!! My God. I didn't think even Terry McAuliffe was capable of that!!
Posted by Wild Thing at September 13, 2007 12:55 AM
---
Comments
... gee wiz. And I thought Uncle Al Gore was a scheister when he drank too much iced tea with the Buddhist monks! Look at Hilldabeast Clinton's eyes - there IS no soul... no conscience - none, zip, nada. Just pure evil and don't + CROSS + them or you'll pay the consequences! 666 + The Omen = Clintons 2007
Posted by: darthcrUSAderworldtour07 at September 13, 2007 03:58 AM
---
Gee--I thought money laundering was illegal.
Darth--I love that--Hildabeast.
And if you add up Hillary Diane Rodham, you get 18! (aint' that 666 anyway?)
This woman is pure evil. She has that power over people (if you notice, she shakes her head up and down a lot and uses her hands). She makes you believe that what she is saying is the truth. She's a good hypnotist. But so was Stalin, Lenin, Hitler, Tojo, Amin and the like.
Just Say NO to Hitlery. Nancy Reagan had it right--JUST SAY NO!!!!!!!!!!!
Posted by: Lynn at September 13, 2007 05:18 AM
---
Off topic....
TAG! You've just received The Nice Matters Award.
Posted by: Always On Watch at September 13, 2007 08:00 AM
---
LOL, I'm sorry but I LOVE that hippie picture of the Clintons! I mean really, I do.
Posted by: c.a. Marks at September 13, 2007 10:20 AM
---
I can't believe no one ever popped him one, I mean I really do, someone should have put both of his running lights out.
They look just what they are: Long-haired, maggot-infested, dope-smokin',hippie-freaks in desparate need of a bath. and as Walter Brennan (Amos McCoy) used to say, "And thems their good points".
Posted by: Mark at September 13, 2007 10:54 AM
---
I love it when crooks rip off crooks. Rosenman is whining, but as Wild Thing points out, it may have been Chinese influence money being laundered all along.
Darth's definition of Hillary should be in Websters.
Posted by: TomR at September 13, 2007 11:24 AM
---
Oh Dear. The Bipartisan Campaign Reform Act of 2002, Pub.L. 107-155, 116 Stat. 81 doesn't seem to be working except on the small donor and their Constitutional First Amendment rights , thank you John and Russ, it would seem that neither has the lobbying and ethics reform bill had any effect, "it would represent a significant step toward a cleaner and more transparent system. Lawmakers would be prohibited from accepting meals, travel and entertainment from lobbyists and those who employ them. They would have to report the contributions that lobbyists "bundle" for their campaigns. And there would be far more disclosure of the earmarked pet projects that lawmakers tuck into bills." But I digress, Hillary is the lead icon of the same party as that of 'Cold Cash' William Jefferson and the refrigerator caper. Don't remove the bad apple just promote them. It's more of the same old 'New Deal'.
Posted by: Jack at September 13, 2007 12:48 PM
---
Eva Peron was Little Bo Peep compared to this megalomaniac slag. She will do ANYTHING for power. Anything.
Posted by: Rhod at September 13, 2007 04:55 PM
---
Darth....that is GREAT, "666 + The Omen = Clintons 2007"....it sure does. They are the 666 couple every year.
Posted by: Wild Thing at September 13, 2007 10:11 PM
---
Lynn, oh wow you do, it makes 18. Perfect thanks.
I agree she is pure evil.
Posted by: Wild Thing at September 13, 2007 10:16 PM
---
Always On Watch, thank you for thinking of me and it is beautiful award.
I wish I could do it, but I can't, I know too many women bloggers and to only pick a certain number to tag I might hurt someone's feelings.
But thank you so much Always On Watch. You are very kind to think of me. Thank you.
Posted by: Wild Thing at September 13, 2007 10:19 PM
---
C.A.Marks, hahaha, the thing is they may have gotten older but are still stuck in the communist/socialist beliefs of the hippies and they sure do look like hippes in the photo.
Posted by: Wild Thing at September 13, 2007 10:21 PM
---
Mark, that was great, I can even hear the voice of Grandpa McCoy.
Posted by: Wild Thing at September 13, 2007 10:23 PM
---
Tom, Hahaha "I love it when crooks rip off crooks"...me too, this is actually hilarious. The criminal activity of the Clinton's will never stop.
Posted by: Wild Thing at September 13, 2007 10:27 PM
---
Jack thanks so much, excellent.
Posted by: Wild Thing at September 13, 2007 10:32 PM
---
Rhod....that is so pefect.
"megalomaniac slag"
Posted by: Wild Thing at September 13, 2007 10:33 PM
---
PS: How about a photo of their black Rottweiller
named..... Chelsea? Seriously.... 100% pure evil,
and Bud Olson's wife Barbara Olson, who died on ~AA11~, died after writing 'HELL TO PAY'...
How ironic is that?
Posted by: darthcrUSAderworldtour07 at September 13, 2007 11:53 PM
---