« Drunkard Murderer Kennedy Wants Socialized Medicine So Bad | Main | POW-MIA Recognition Day »
September 21, 2007
*~* Thank you ~*~ Blog Is Two Years Old Today *~*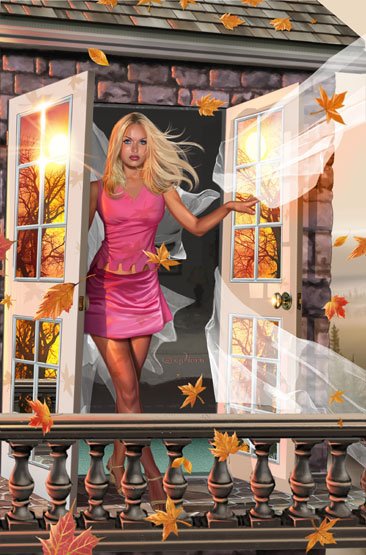 Two years ago today I started my Blog. Thank you Linda of Something......and Half of Something is my Blog Mom. Thank you Linda for helping me put it all together and for all the support. I could never have had a Blog if it wasn't for you.
And to my Blog Uncle Vinnie, at Vince aut Morire the best Blog Uncle a girl could ever have.
It has gone by so fast, these last two years and I owe each one of you that are part of Team Theodore so much. Your comments and input make this blog what it is, a home online.
The stats show we have readers from every country in the world. Even places I have never heard of and it is wonderful how many of our troops have been able to peek in and write to me they appreciate each one of you, the comments and graphics.
Thousands of individuals come here daily to read what we all have to say. It is amazing to me how this blog reaches so many. And I am forever grateful.
So I want to thank YOU, each one of you for touching my life everyday. I love your hearts so much, and when I am offline or working on posts for the next day, my heart smiles when I think of each one of you and how much you mean to me.
Thank you,
((((hugs))))
Chrissie
Posted by Wild Thing at September 21, 2007 12:47 AM
---
Comments
Chrissie - Thanks for a great blog. I have been a visitor for less than a year but recognize a class act when I see one. To steal a line from Sean Hannity, "You are a great American". You have a big heart and say what needs saying. The troops and their families couldn't have a better advocate and spokesperson. As far as the Dems, Libs, and Islamofascists go, they don't have a chance as long as you are around.
Happy 2nd Birthday and many more to come.
Posted by: Les at September 21, 2007 02:15 AM
---
Posted by: Lynn at September 21, 2007 05:11 AM
---
What Bob Hope's infamous USO Christmas Tours did for our beloved troops overseas, 'Theodore's World' continues on in having the same love, morale, HOPE and patriotism Chrissie. "GOD LOVE YOU" sayeth Bishop Fulton J. Sheen. .... and Old Salty Nick, I thought Ann Margaret was a babe!
Posted by: darthcrUSAderworldtour07 at September 21, 2007 05:17 AM
---
Wild Thing - I can't begin to tell you how much I enjoy your blog. I hope it is obvious by my frequent comments and rants against various subjects.
Thanks for your long time devotion to America, her troops and veterans.
Posted by: TomR at September 21, 2007 07:40 AM
---
Two years, it doesn't seem that long. Thank you for all the hard work you put into your blog; design and content. You're the best.
Posted by: BobF at September 21, 2007 09:03 AM
---
Posted by: Vinnie at September 21, 2007 12:23 PM
---
Happy Blogday (?) anniversary, well just keep up the good work

Posted by: Mark at September 21, 2007 12:54 PM
---
Congratulations and Happy Anniversary, I echo all the sentiments above, we love ya!!!
Posted by: Jack at September 21, 2007 02:09 PM
---
Thank you Chrissie, from both of us, for the care packages you and Nick sent to R, L and G, and for your hard work, every single day on this blog mission.
We only have to respond. You put it together, script, graphics and links for our benefit. There is no "thank you" large enough to express our gratitude. You just must know it's there.
Posted by: Rhod at September 21, 2007 05:38 PM
---
Chrissie, Congratulations! I've been visiting here almost from the beginning and I can't believe it's been two years. Thanks for all you do, keeping everyone informed and up to date and especially for you unflagging devotion to our service men and women, and your unabashed love for our great United States of America. You're special, really special.
*hugs*
Gregor
Posted by: gregor at September 21, 2007 05:45 PM
---
Congratulations Chrissie, we are so glad to have you. We love ya!
Posted by: cuchieddie at September 21, 2007 08:36 PM
---
To all of you, tears in my eyes, a very humble thank you for being my friend.
((((hug))))
Chrissie
Posted by: Wild Thing at September 21, 2007 11:30 PM
---
Chrissie! Congrats on two years sweet lady, we LOVE you!!!
Posted by: sierrahome at September 22, 2007 12:11 AM
---
I'm so sorry I'm late for the party, I was offline for Yom Kippur.
All I did was install some software and walk you through using it, the rest you did and I'm so very proud of you Chrissie, and I'm proud of the good things you do here, the contribution you make each and every day here at Theodore's World.
Congratulations on your two years! My... how time flies!
I love you!
Posted by: LindaSoG at September 23, 2007 12:25 AM
---