« Cat to make diesel engines in China | Main | I removed this post it was messing something up »
September 02, 2007
Give Up My SUV? No Way!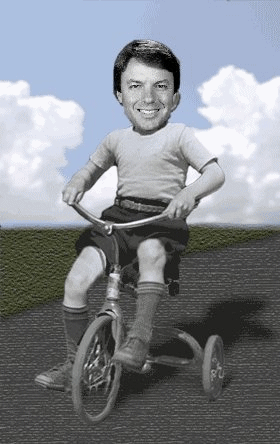 Edwards: Americans should sacrifice their SUVs
Democratic presidential candidate John Edwards told a labor group he would ask Americans to make a big sacrifice: their sport utility vehicles.

The former North Carolina senator told a forum by the International Association of Machinists and Aerospace Workers in Lake Buena Vista, Florida, yesterday he thinks Americans are willing to sacrifice.

Edwards says Americans should be asked to drive more fuel efficient vehicles. He says he would ask them to give up SUVs.

Edwards got a standing ovation when he said weapons and equipment used by America's military needs to be made in the United States. He says tanks and ammunition for M16 rifles are being made in other countries.

He says jobs that provide equipment for America's defense need to be made in the United States.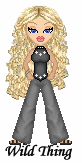 Wild Thing's comment........

Edwars, Gore, name any of them it does not matter. They are not going to make any sacrifice's. But they want all of us to.

Posted by Wild Thing at September 2, 2007 12:55 AM
---
Comments
Hmmm... John Edwards' picture above reminds me of Pee Wee Herman in "Pee-Wee's Big Adventure".

Posted by: SSgt Steve, USMC(PS) at September 2, 2007 06:14 AM
---
Let's see there are over 6.6 billion people in the world with over 302 million in the United States cranking out.
One birth every.................................. 7 seconds
One death every.................................. 13 seconds
One international migrant (net) every............ 26 seconds
Net gain of one person every..................... 10 seconds
An we're supposed to believe that conservation is going to solve the problem. Each and every one of those born today are going to need the energy resources available to us to survive and prosper. The Dim's solution is to halt progress, limit the resource to the elite, strip them of any independence they can ever hope for and make them all dependent upon the government for all their needs. Well John Edwards, look about you at the policies that have created the crisis. No domestic energy policy, the left has killed our energy independence, we can't drill onshore or offshore for our oil, but the Chinese can. We can't use our coal for electric or gasification because of the clean air act, even with proof of the air being cleaner than it has ever been. The boogie man has them trembling at the thought of nuclear power, and the NIMBY's like the Kennedy clan don't want any of those unsightly windmills in their backyard. So we are stuck buying from the raghead's cartel, the very country that discovered and developed oil and the automobile. Come on John, let them descend and lead by example.

Posted by: Jack at September 2, 2007 11:56 AM
---
SSgt Steve, hahahaha I had not thought of that but your right it does.

Posted by: Wild Thing at September 2, 2007 04:22 PM
---
Jack good one, it really is like you said.

Posted by: Wild Thing at September 2, 2007 04:27 PM
---
Edwards is a weenie who just lost the election.
SUVs are great. You get to sit up, you can see the road and what's around you and you have something he might not have thought of--SAFE and TEE--SAFETY!!!
I'd rather have an SUV or a van.

Posted by: Lynn at September 2, 2007 06:15 PM
---
Lynn me too, I agree.

Tonight Nick and I heard some Gore groupie on the news say we should all get rid of our SUV's. It just never ends with these people. hahaa There is no way I would get rid of mine.

Posted by: Wild Thing at September 2, 2007 11:38 PM
---