« Lima Company 3/1 turns routine patrol into payday | Main | MSNBC, CNBC Refuse to Run Pro-War Ads »
August 29, 2007
Shinedown on a USO Tour To Thank Our Troops

Video footage of Shinedown on a USO tour!

From two of our troops......
"I know no members of shinedown will see this but they should know, every soldier, sailor, airmen and marine that saw them in Iraq has more respect for them than any performer that didn't have the balls to visit. I literally bought their CD and started listening to them right after I saw them in Al Asad"
"I was in that crown in Fallujah, Iraq. It was a bad ass show. For two hours it made be forget about all the shooting and killing. More bands and people need to be like Shinedown. I appreciated them coming to Iraq to give us a break from war. Thank you Shinedown. Semper Fi!"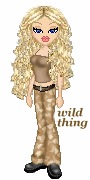 Wild Thing's comment........
This band also played a soldier only show out in Ft. Bliss, TX .
Posted by Wild Thing at August 29, 2007 12:45 AM
---
Comments
Well this band Shinedown certainly has my respect. The love they showed for Our Troops is real. I even enjoyed that song and will probably buy one of their albums just to show my appreciation of their entertaining the GIs.
Posted by: TomR at August 29, 2007 07:31 AM
---
Outstanding!! I really enjoyed them signing Lynyrd Skynyrd's "Simple Man" at he end.
Posted by: BobF at August 29, 2007 09:28 AM
---
Tom, your right, their respect and appreciaion for our solders showed so much. Gosh I love it when I see things like this.
Posted by: Wild Thing at August 30, 2007 12:23 AM
---
Bob me too that was great.
Posted by: Wild Thing at August 30, 2007 12:24 AM
---
Simon & Garfunkel used to sing "...where have you gone Joe DiMaggio, a nation turns its lonely eyes to you..." Where have you gone Bob Hope, Ann
Margaret, Raquel Welch and Gold Diggers?
Posted by: darthcrUSAderworldtour07 at August 30, 2007 03:44 AM
---