« Canada Joins Rush to Claim the Artic | Main | Gore Refuses To Debate Challengers ~ LOL »
August 09, 2007
One Billion Muslims To Turn Into Suicide Bombers If Mecca Attacked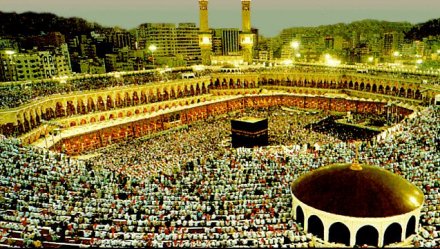 One billion Muslims to turn into suicide bombers if Makkah, Madina are attacked: NA
The treasury and opposition members in National Assembly (NA) Wednesday have made it clear on US that one billion Muslims will turn into suicide bombers if the holiest places of Makkah and Madina are attacked and warned Vetican City will not remain secure if any such threat is materialized.
They said this unanimously while participating in debate on foreign policy. Opposition legislator Ghulam Murtaza Satti said US was pursuing double standards. Those talking of launching any military offensive against Makkah and Medina are accursed. This will not happen nor will we allow it to happen.
Treasury member Rozina Tufail said Benazir Bhutto was striking deal with government and was seeking guarantee from US. If US presidential candidates are giving offensive statements then our candidates can also say that Vetican be attacked during the election campaign in the upcoming elections ", she added.
JUI-S legislator Hamid ul Haqqani said Muslim Ummah was facing the situation the sketch of which was presented by the last prophet Hazrat Muhammad (PBUH) 1400 years back.
Treasury member Ejaz Chaudhry said US was not friend of any one...
" We will teach the lesson to US if it dares to come forward to attack upon us. Americans are coward nation and they can do nothing. Army should not target their brethren. US aid is like killer disease AIDS We curse it. The whole nation does not want US aid. Those who are targeting humanity and justice are terrorists. Those who are engaged in freedom war are freedom fighters. US ship is close to sink. It is hurling threats like a coward.
He demanded president and prime minister should stop holding any talk with junior US officials like Richard Boucher. "If US dared to hatch unholy conspiracy to attack Makkah and Medina then one billion Muslims will become suicide bombers and I will also be among them", he added.
Opposition member Sher M Baloch called for convening joint session of parliament for holding debate on foreign policy.
Haji Khuda Bakhsh Nizamani of PML-F said Western countries and US were out to weaken Muslims.
Fazal Subhan of MMA said it has become problem for us to safeguard nuclear device we have made for our protection. Army be immediately withdrawn from tribal areas, he demanded
Treasury member Faiz Timman alleged US was making mockery of Pakistan since the last 60 years.
MMA legislator Qari Gul Rehman demanded of the government to review its relations with US.
Minister of state for finance Omar Ayub Khan warned those involved in attacking army should abandon their activities other wise they would have to face dire consequences. " We will have to address the root cause of terrorism. These causes are Kashmir and Palestine issues.
He asked NWFP government to resign if it could not control deteriorating law and order situation in the province.
Dr Farida Ahmad alleged government was adhering to Indian agenda and had put the Kashmir issue on backburner. Iran and Afghanistan are not happy with us due to our ill-conceived policies.
MQM parliamentary leader Farooq Sattar called for bringing feudalism to end immediately. We have to eliminate religious fanaticism and address the root causes of terrorism, he stressed.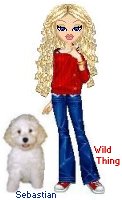 Wild Thing's comment........
Pretty stupid! A deterent to our deterent ? Maybe we should issue a deterent > their deterent > our original deterent. And then they could...well, you know.
If Mecca (Makaka) and Medina are attacked by the US, first, NO ONE from there is going to be left to be a suicide bomber.
Posted by Wild Thing at August 9, 2007 12:50 AM
---
Comments
Couple of things: muslims accuse non-muslims of not believing in THEIR god. Many in the world abhor us because we are capitalists and value money over all else....making money OUR god.
The 9-11 attacks targeted our financial center in New York.....technically, due to money being our god, our most valued and highest religious "shrine."
So they started it.
Don't even get me started on the 1 billion suicide bombers thing. Aren't there 1 billion muslims in the world. Kinda makes the "who is the enemy" argument a bit easier when it comes to a battle, huh? None of them would be "INNOCENTS."
Posted by: vilmar at August 9, 2007 05:52 AM
---
... that's 1 billion radical islamomaniacs times 72 virgins = 72 billion casbah heaven busy bodies?
The USA has 76% Christians versus 2% muslims so WE THE PEOPLE love our... second amendment advantages!
Posted by: darthcrUSAderworldtour07 at August 9, 2007 06:44 AM
---
They condemn US aid but they're always standing with their hands out. Except for Israel, we need to cut off all aid to the Middle East.
Posted by: BobF at August 9, 2007 07:19 AM
---
"One Billion Muslims To Turn Into Suicide Bombers If Mecca Attacked"
Good!...opppsss...I meant Bueno!

Posted by: Steve Gaston, Proud Marine at August 9, 2007 08:36 AM
---
For some odd reason the libbers get pissed off at me every time I say "Kill em ALL and let Allah sort em out"...
I wonder why?? ?? ??
Posted by: TexasFred at August 9, 2007 10:50 AM
---
The World would be infinitly better with one billion fewer moslems. They may do themselves in as they try to develop nuclear weapons.
Posted by: TomR at August 9, 2007 11:42 AM
---
1 Billion moslems, willing to blow themselves up. I don't think we will have to kill that many before they will realize that the 72 virgins thing is a hoax.
What happens if a towel-head dies of natural causes, does he get 72 Barney Franks ? Lisp and all .
This is the 62nd aniversary of the dropping of the A-bombs on Japan. Just think what a modern equivalent could do to Mecca, wow, after such a display of force I really don't think they would have the stomach for blowing up whatever was left of the 1 Billion.
Posted by: Mark at August 9, 2007 12:30 PM
---
There is a lot to be said about the aqua culture potential of lakes Mecca and Medina once the previous cultures have decayed. The glass bottoms should resist algae blooms and other undesirable marine growth in that previous cesspool.
Posted by: Jack at August 9, 2007 01:33 PM
---
One billion Muslims. There are a lot of zeroes there.
Posted by: Rhod at August 9, 2007 02:11 PM
---
They don't make any sense.
If we have to, there won't be anyone left to become suicide bombers.
They misunderestimate us, don't they?
Posted by: Lynn at August 9, 2007 08:11 PM
---
Fine. They have 1 billion sandmonkeys. We have a nuke arsenal. It's on, and we're at bat.
Posted by: raz0r at August 9, 2007 09:44 PM
---
PS: But the good news would be a
...+ mecca +... sand box! Operation Alladin's Smoking Lamp Is Lit 2007? Our God will prevail and our right to bear arms and militias will as well. "Our Father... deliver US from evil... Are You ready? Let's Roll!"
Posted by: darthcrUSAderworldtour07 at August 10, 2007 12:00 AM
---
Vilmar,I agree completely, none of them are innocent.
Posted by: Wild Thing at August 10, 2007 12:17 AM
---
Darth, yes, and they sure have learned well how to use our freedoms against us like those rallies in N.Y. they had saying they wanted to kill us and that the Flag of Islam would one day fly over the Capitol. sheesh
Posted by: Wild Thing at August 10, 2007 12:23 AM
---
Bob yes we just keep helping and then they hate us.
I agree, Israel is not like that. Big difference huh Bob.
Posted by: Wild Thing at August 10, 2007 12:25 AM
---
Posted by: Wild Thing at August 10, 2007 12:26 AM
---
Texas Fred. Hahahahahhaa Well not me, it is fine and dandy with me.
Posted by: Wild Thing at August 10, 2007 12:26 AM
---
Tom, wouldn't it be a grand day if all that billion when they strapped on those bombs all had one of their well known bomb accidents and it went off only killing them. heh heh
Posted by: Wild Thing at August 10, 2007 12:28 AM
---
Mark, "Barney Franks ? Lisp and all".......LMAO
Posted by: Wild Thing at August 10, 2007 12:30 AM
---
Jack good one, your right.
Posted by: Wild Thing at August 10, 2007 12:32 AM
---
Rhod, hahahaha yes zeros in both ways. Numerically and zero's as a person.
They sure like to threaten and they don't realize that for me it means nothing. 9-11 happened and I don't remember any of their threats before it happpened. I might be wrong, but I can't remember all these threats we have been hearing since then.
Posted by: Wild Thing at August 10, 2007 12:34 AM
---
Lynn you said it all. That is just what they do too, they underestimate us and the world has learned before never to do that when it comes to America.
Posted by: Wild Thing at August 10, 2007 12:36 AM
---
razOr, yipeee yes we are at bat. I like that.
Posted by: Wild Thing at August 10, 2007 12:37 AM
---
Darth, I agree with all my heart that we will prevail.
Posted by: Wild Thing at August 10, 2007 12:39 AM
---