« Dems Seeking 'Bumper Sticker' Campaign Slogan ~LOL | Main | SLAMRAAM Boom! »
August 24, 2007
Kucinich Complains About ABC News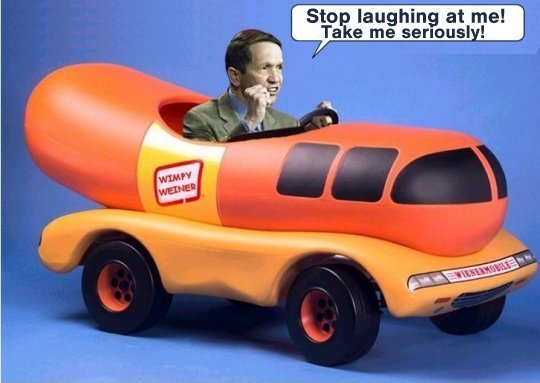 Fox News Unfair? Dennis Kucinich Complains About ABC News
newsbusters
Remember how many of the Democrat presidential candidates, led by John Edwards, announced that they would refuse to participate in any debate sponsored by Fox News because they complained about the so-called unfairness of that network? It turns out that Dennis Kucinich is upset about the coverage he is receiving from a major news network and it isn't Fox News. Kucinich is angered over what he perceives to be an attempt by ABC News to minimize him. Here is the Kucinich list of complaints about ABC News from his campaign website:
* Congressman Kucinich was apparently deliberately cropped out of a "Politics Page" photo of the candidates.
* Sometime Monday afternoon, after Congressman Kucinich took a commanding lead in ABC's own on-line "Who won the Democratic debate" survey, the survey was dropped from prominence on the website.
* ABC News has not officially reported the results of its online survey.
* After the results of that survey showed Congressman Kucinich winning handily, ABC News, sometime Monday afternoon, replaced the original survey with a second survey asking "Who is winning the Democratic debate?"
* During the early voting Monday afternoon and evening, U.S. Senator Barack Obama was in the lead. By sometime late Monday or early Tuesday morning, Congressman Kucinich regained the lead by a wide margin in this second survey.
* Sometime Tuesday morning, ABC News apparently dropped the second survey from prominence or killed it entirely.
* AND, as every viewer of the nationally televised Sunday Presidential forum is aware, Congressman Kucinich was not given an opportunity to answer a question from moderator George Stephanopoulos until 28 minutes into the program.
The campaign submitted objections and inquiries to ABC News representatives on Monday and Tuesday. ABC News representatives have failed to respond - or even acknowledge - those objections and inquiries.
.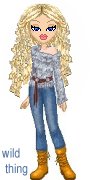 Wild Thing's comment........
LOL Don't you just love it when the Democrats complain about the media.
Well Dennis, you all turned down Fox News. Certainly not that Fox is perfect...... but why snub any one of the News networks if you want to be President of ALL the people and not just the heavy left news networks. Shame on you Dennis and all of you Democrats.
Posted by Wild Thing at August 24, 2007 12:55 AM
---
Comments
...his best half is an English babe that would make The Sun Page 3 Girls proud! She's even TALLER than him too! This Buckeye is now a Blackeye? ABC = Anti-American Bullsh*t Channel
Posted by: darthcrUSAderworldtour07 at August 24, 2007 04:00 AM
---
"It's my party and I'll cry if I want to," seems to be the dummycraps mantra right now.
Hitlery is crying over Obamanation, Obamanation is crying that Hitlery made him look bad, and so on.
Sheesh, you don't see the republicans doing that.

Posted by: Lynn at August 24, 2007 07:53 AM
---
We've all heard "I love the smell of napalm in the morning".
Now days, when I awake and log on to Theos World, I can say, "I love the sound of Darth in the morning". Sir, you have a way with words!
Posted by: SSgt Steve, VRWC at August 24, 2007 08:59 AM
---
After the people of Cleveland threw him the hell out of the Mayors office he has resurfaced like a bad check. This nitwit wants to run the most powerful country in the world, he couldn't even run the Mayors office of Cleveland. He had the cops going on strike, the Garbage men refused to pick up, and the city was in receivership, it was a friggin' mess. In Cleveland he was known as Dennis 'the Menace'.
But the real scary part is there are actually people out there who want this pint-sized moron to run the country.
IF he won, G-d forbid, or even got the democrat nomination, it would be the death knell of the democrat party and that would be a good thing. With Dennis they would be doing damage control for the next 20 years.
Posted by: Mark at August 24, 2007 10:18 AM
---
As much as a commiecrat Kucinich may be, he's right on this one. ABC and most of the other networks are Hillary cheerleaders, paying lip srvice to Barack Obama in the hope he'll accept the Veep slot. Obama isn't playing along--yet--but the liberal media expects that he will fall in line.
Kucinich is a communist moonbat, but he is a true believer, which makes the two-faced Hillary embarrassed. Small wonder her media apparatchiks are working to marginalize him.
Even a marxist moonbat can be right about *something*. One doesn't have to like a guy to know when he's telling the truth about the media.
To his credit, Dennis Kucinich actually urged the other Demunists to go on Fox News, arguing that Fox news was merely broadcasting the proposed debates and not moderating them.
Posted by: NickByram at August 24, 2007 10:41 AM
---
Is Kucinich just now becoming aware of the blatant bias of major media, or is he just now complaining because HE is the victim this time? Hillary and the MSM are in lockstep on this election. Just like Bill was the medias' darling in te 90's.
BTW, wasn't that other sleazeball Jerry Springer also a mayor of Cleveland?
Posted by: TomR at August 24, 2007 11:23 AM
---
Message for TomR: I too, am from the "Land of Gar". 75043; the largest per capita "Concealed Handgun Permits" in the State of Texas.
Posted by: SSgt Steve, Guardian of the Land of Gar at August 24, 2007 11:25 AM
---

My oh my, all this has just came out from Dennis about ABC, shocking revelation isn't it? Just when ABC has uttered a true statement.
"ABC's World News Tonight got the story right when they recounted the tragic, senseless killings of three promising college students in Newark, N.J. Fill-in anchor Elizabeth Vargas actually referred to the murder suspects as"illegal immigrants." Amazingly, she didn't refer to them as undocumented workers, or as displaced immigrants... She actually referred to them as illegal immigrants! --- Brent Bozell
Dennis and his party control the media, maybe the munchkin can get some of his fellow Congressional Progressive Caucus members in the House and Senate to have a hand to hand chat with David Westin and those other Disney owners. Can any politician on the left take a dump without a news poll orienting their position? I don't watch ot listen to ABC news.
Posted by: Jack at August 24, 2007 12:36 PM
---
SSgt Steve. Send your email address to Wild Thing to forward to me. You and I live in the same zip code.
Posted by: TomR at August 24, 2007 02:23 PM
---
Darth, yes your right, he has a beautiful wife. I have also noticed the way she looks at him, lots of love there she has for him.

Posted by: Wild Thing at August 25, 2007 12:02 AM
---
Lynn your right. They sure spend a lot of time complaining and if I was a Dem I would be disappointed in how that person would behave as President.
Posted by: Wild Thing at August 25, 2007 12:05 AM
---
Posted by: Wild Thing at August 25, 2007 12:07 AM
---
Mark oh my gosh I had not known about all of that. wow He is worse then I even thought.
Posted by: Wild Thing at August 25, 2007 12:09 AM
---
NickByram, yes he is right about what they are doing to him, they are snubbing him, cutting him out of photos and other things.
But he is getting a taste of the medicine of the left and how the media does things. I am surprised he has not known about this before.
Posted by: Wild Thing at August 25, 2007 12:14 AM
---
Tom, yes your right, lol that is the thing, Kucinich should know very well how the media treats those it does not like.
Posted by: Wild Thing at August 25, 2007 12:15 AM
---
Jack, good one...love the name "munchkin" for him. hahahahahaha
Posted by: Wild Thing at August 25, 2007 12:16 AM
---
...it's that Oral Office light my cigar Monica look WT! All moonbats are from Uranus Steve.

Posted by: darthcrUSAderworldtour07 at August 25, 2007 06:39 AM
---