« The Haditha Test: Rules of Engagement 101 | Main | In Country With Our Warrior's »
August 13, 2007
Democrats in jubilant mood ~ Karl Rove To Resign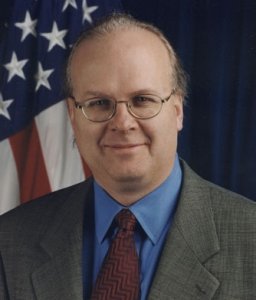 Karl Rove to Resign At the End of August wallstreet journal
Karl Rove, President Bush's longtime political adviser, is resigning as White House deputy chief of staff effective Aug. 31, and returning to Texas, he said in an interview with Paul Gigot, editor of The Wall Street Journal's editorial page.
Mr. Rove, who has held a senior post in the White House since President Bush took office in January 2001, told Mr. Gigot he first floated the idea of leaving a year ago. But he delayed his departure as, first, Democrats took Congress, and then as the White House tackled debates on immigration and Iraq, he said. He said he decided to leave after White House Chief of Staff Joshua Bolten told senior aides that if they stayed past Labor Day they would be obliged to remain through the end of the president's term in January 2009.
"I just think it's time," Mr. Rove said in the interview. "There's always something that can keep you here, and as much as I'd like to be here, I've got to do this for the sake of my family." Mr. Rove and his wife have a home in Ingram, Texas, and a son who attends college in nearby San Antonio.
In the interview, Mr. Rove said he expects Democrats to give the 2008 presidential nomination to Sen. Hillary Rodham Clinton, whom he described as "a tough, tenacious, fatally flawed candidate." He also said Republicans have "a very good chance" to hold onto the White House in next year's elections.
Mr. Bush was expected to make a statement Monday with his aide at the White House, before they fly to Texas to Mr. Bush's Crawford ranch retreat.
"Obviously it's a big loss to us," White House deputy press secretary Dana Perino said. "He's a great colleague, a good friend, and a brilliant mind. He will be greatly missed, but we know he wouldn't be going if he wasn't sure this was the right time to be giving more to his family, his wife Darby and their son. He will continue to be one of the president's greatest friends."
Mr. Rove, 56 years old, has been embroiled in many White House controversies in Mr. Bush's second term, and faced investigation -- but wasn't indicted -- in the White House leak case that ensnared I. Lewis "Scooter" Libby, a top aide to Vice President Dick Cheney.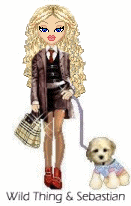 Wild Thing's comment........
I wish him well, we were lucky to have him as long as we have. I guess all the Dem anger will be focused on our VP Cheney now that they won't have Karl to pick on anymore.
On Hillary - "a tough, tenacious, fatally flawed candidate." A wonderful parting shot. You're tha man, Karl. Thank you!
Without Rove, Gore would have been President on 9/11.
For that alone we should be thankful.
Have a great life Karl.
Posted by Wild Thing at August 13, 2007 09:47 AM
---
Comments
Karl Rove has got to be the 'chicken bone' stuck in the democrats throat for the past 6 1/2 years. Not even surgery of trying to remove it via the Mad doctor Fitzfong could remove it. All they got was Scooter for all their lying effort...This is a real hoot.
Now he will retire, unscathed and unblemished. The democrats are not happy, relieved I think is more to the point. They will try for some kind of credit but nobody is really going to believe it.
Even the dems biggest Guns could out draw Karl. Karl shot from the hip and castrated the dems every time. What a run.
Posted by: Mark at August 13, 2007 12:18 PM
---
ROTFLMAO Mark, good one, great!
Posted by: Wild Thing at August 13, 2007 12:52 PM
---
Democrats in jubilant mood.
Will they stay that way when Karl Rove joins the campaign of former Senator Fred Thompson of Tennessee or former Gov. Mike Huckabee.

Posted by: MRE at August 13, 2007 01:21 PM
---
It will really be interesting now to see what the Bush Administration will do in it's last 18 months. I hope it does not become a legacy seeking, do-good for the World, money splurging, liberal sanctioning mini-UN.
Posted by: TomR at August 13, 2007 02:02 PM
---
Posted by: Aaron at August 13, 2007 04:21 PM
---
It's sad that the dummycraps have to force everyone who believes in Bush to resign.
Just who the hell do they think they are?

Posted by: Lynn at August 13, 2007 08:26 PM
---
Lynn - well it's making them feel powerful and lulling them into a false sense of security. Leave them to their delusions and 1000 congressional fishing trips. By next year, they will have accomplished nothing - well, ok they can name some more post offices... maybe.
OT - who wrote the article on FOB Kalsu? I googled it, and this was one of the sites I found that has anything written in 2007. I ask because my daughter is there.
Posted by: Robin at August 13, 2007 10:38 PM
---
In many ways I think it's a wise decision for him to leave at this time...not to mention it pisses the Dems off. I do think you are right that they'll move on up the food chain now. They aren't content unless they are pointing a finger at someone. Perhaps they should turn that finger inward for a bit? Love Rove's parting Hillary comment. HA!
Posted by: Merri at August 13, 2007 11:32 PM
---
MRE, it will be interesting to see if he does join one of the campaigns.
Posted by: Wild Thing at August 14, 2007 12:16 AM
---
Posted by: Wild Thing at August 14, 2007 12:18 AM
---
Lynn, their hate is amazing to me.
Posted by: Wild Thing at August 14, 2007 12:22 AM
---
Hi Robin, I get information from so many places also from the troops themselves.
But this would be one of the main places I go to for information that has been OK'd to post about.
http://www.mnf-iraq.com/FJI_archive.htm

Hope that helps. And please thank your daughter for serving our country.
Posted by: Wild Thing at August 14, 2007 12:26 AM
---