« Fighting Words | Main | An Outrage on the House Floor!!!! »
August 04, 2007
Airstrike Kills Dozens of Taleban ~ WooHoo!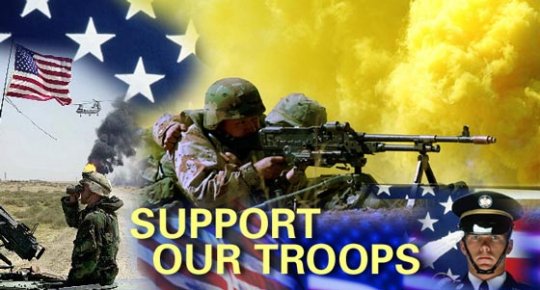 KANDAHAR, Afghanistan
4 August 2007
Arab FREAKING News...sorry I am NO fan of Arabs, but this is from their news source. LOL
An airstrike on a large Taleban gathering killed dozens of rebels, the Defense Ministry said yesterday, with at least 30 civilians wounded and unconfirmed reports of many more killed. The US-led coalition forces said they had conducted a "precision airstrike" against two notorious Taleban commanders meeting in the rebel-controlled and remote area of Baghran district in the southern province of Helmand.

The Afghan Defense Ministry said the gathering was to execute four people on charges of cooperating with the government and had attracted several militant leaders including top Taleban military commander Mansour Dadullah. "In an aerial operation, tens of terrorists were killed. The bodies of Taleban leaders ... and tens of other terrorists are on the spot and have been identified," he said.

Azimi said officials were trying to confirm if Dadullah, who replaced his notorious brother — top commander Mullah Dadullah — after he was killed this year, was among the dead. "The process of identifying the eliminated terrorists is still ongoing," he told AFP.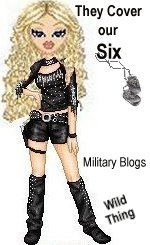 Wild Thing's comment........
I love it, the Taleban gathers to execute some informers and OOPS! another informer invites the United States Air Force. Mansoor Dadullah is the major Taliban player under Mullah Omar. Let's hope we got him.
Here is a 9 minute youtube display of what the AC130U gunship can do to Afghan terrorists: beeaauutiful
Ac-130U "Spooky"
Posted by Wild Thing at August 4, 2007 12:44 AM
---
Comments
... that's 30 islamomaniacs KIA times 72 virgins = 2,160 virgins putting out eternal poontang in casbah heaven harems? If the Dumbocrats did the math it would read: 30 x 72 = 210,600? "I love the straffing runs of A-10's and C-130 gunships in the morning... it smells like ... VICTORY!"
Posted by: darthcrUSAderworldtour07 at August 4, 2007 06:45 AM
---
As long as you're in a Mosque, your safe...stupid ROE.
Posted by: BobF at August 4, 2007 08:12 AM
---
As Gomer would say, surprise! surprise! We own the night. The sooner we take out a few mosques with the enemy in them the sooner they'll realize that the mosque is not a sanctuary. The only thing better than a direct hit is to use napalm on them, no oxygen and no getting up and running. These rats all hide in mosques the rest hide in Congress.
Posted by: Jack at August 4, 2007 11:05 AM
---
Spectre does his thing. In Vietnam Spectre had 7.62mm mini guns which were probably better for engaging moving personnel, but they wanted even more potent weapons. Either way, as long as they are killing mooselimbs everything is all right.
Posted by: TomR at August 4, 2007 01:06 PM
---
TomR, I think the 7.62's would be a lot cheaper way to kill one enemy combatant. From the looks of things, a whole lot of money was spent just to kill one guy running on foot. I love that scene in the movie, The Green Berets, when "Puff" rains lead on the North Vietnamese...a lot cheaper than cannon fire.
Posted by: BobF at August 4, 2007 04:17 PM
---
... will never forget Prez Reagan authorizing our F-111's to give Libya's Moron Khadaffy Duck ...
an early wake-up call from hell after our GI's were killed in the Berlin Disco islamo terrorist bombing! And the French frogs made our aircrews fly around France? Sacre bleau Inspector Jacques Clousseau!
Posted by: darthcrUSAderworldtour07 at August 5, 2007 12:34 AM
---
Darth."it smells like ... VICTORY!"..........
A big yesssssssss.
Posted by: Wild Thing at August 5, 2007 01:15 AM
---
Bob, your so right, I wish they would change that. I never have felt it was right to not go after the enemy just because they are going to hide in a church or even a mosque. And this enemy is even worse because they use their mosques to plan attacks, and store weapons. grrrrrr
Posted by: Wild Thing at August 5, 2007 01:21 AM
---
Jack I LOVE that, we own the night.
Posted by: Wild Thing at August 5, 2007 01:22 AM
---
Tom, yes me too, it makes my day when I hear of more of these freakazoids dead.
Posted by: Wild Thing at August 5, 2007 01:30 AM
---