« Schumer Has Gone Off The Deep End | Main | For Some Fun With The Communist Witch Hillary »
July 28, 2007
U.S. Set to Offer Huge Arms Deal to Saudi Arabia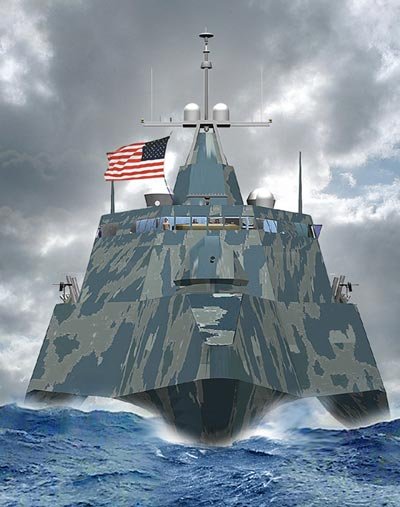 LCS Platform Cutaway

U.S. Set to Offer Huge Arms Deal to Saudi Arabia
WASHINGTON, July 27
The Bush administration is preparing to ask Congress to approve an arms sale package for Saudi Arabia and its neighbors that is expected to eventually total $20 billion at a time when some United States officials contend that the Saudis are playing a counterproductive role in Iraq.

The proposed package of advanced weaponry for Saudi Arabia, which includes advanced satellite-guided bombs, upgrades to its fighters and new naval vessels, has made Israel and some of its supporters in Congress nervous. Senior officials who described the package on Friday said they believed that the administration had resolved those concerns, in part by promising Israel $30.4 billion in military aid over the next decade, a significant increase over what Israel has received in the past 10 years.
Saudi Arabia Eyes Heavily Armed, Aegis LCS
Saudi Arabia could be poised to become the newest member of an exclusive naval club: those countries who operate warships fitted with the advanced Aegis combat system.
Even more surprising is the ship the Saudis want to ride in on: the General Dynamics (GD) version of the U.S. Navy's new Littoral Combat Ship (LCS).
Sources familiar with the proposal said Riyadh has examined several surface warship designs, including an Aegis variant of the Lockheed Martin LCS.
But while Lockheed Martin designers were able to fit the system into their monohull design, the results have left little margin for growth or design changes, and the Saudis prefer the greater margins found in GD's trimaran.
"The Saudis love it," said one industry source familiar with the proposal of the GD Aegis LCS. "They love the volume" in the design "and the ability to operate multiple helicopters."
"They have expressed a clear preference for Aegis," said another industry source.
If the deal goes through — and all sources interviewed emphasized that no agreement has been reached — Saudi Arabia would become the seventh operator of the world's most advanced naval combat system and the first Arab customer.
The Aegis system was created by Lockheed Martin in the late 1970s and has been updated ever since. Today, the system is fitted on all current U.S. Navy cruisers and destroyers, and one of the latest versions has been adapted for ballistic missile defense.
Japan, Spain and Norway operate Aegis ships today, while South Korea is building a new class of destroyers with the system and Australia has committed to install it aboard its new Air Defence Destroyers.
Israel also has received U.S. approval to buy it, but so far has not. An Israeli Navy proposal to build a large amphibious ship fitted with Aegis was rejected in 2004 by the Israeli government as too expensive.
Israel also is considering buying the LCS. In April, the U.S. Navy gave Lockheed a $5.2 million contract to study the feasibility of an Israeli LCS.
U.S. officials said no similar contract has been issued for any other country, although Malaysia and Norway, among others, have expressed interest.
The Foreign Military Sales potential of the LCS has been a prime element of the program. U.S. Navy officials touted the ship's adaptability to multiple customer requirements and said the modular mission concept would attract foreign buyers.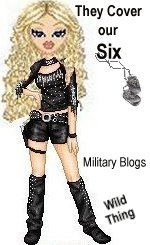 Wild Thing's comment........
OMG! We are selling them the rope to hang us, this is arming the enemy.
With crap like this and the ILLEGAL ALIEN mess - I don't believe that we're willing to do ALL we need to do to stop the terrorist threat. I pray there will be a resounding NO WAY when this comes up for a vote. For Israel it is a great idea I am all for standing side by side with Israel always!
To our awesome troops, I am so sorry.
To our warrior Veterans please accept my apology for what America has done to punch you in your hearts of heroes, you warriors of today and of yesterday, as our government today....our leaders want to open our door at the borders, arm our enemies and those enemies of Israel as well, and allow our enemy within to use our precious freedom you fought for to destroy this country.
Posted by Wild Thing at July 28, 2007 02:55 AM
---
Comments
I wonder if it's another "Arms for Iran" fiasco.
Remember, we gave arms to Iran to get the hostages back.
I wonder if Bush is thinking "If I give Saudi Arabia all this stuff, they'll turn around and be on our side." Or is it he's thinking that they won't jack up the price of crude oil to make gasoline out of.
It's always something political
That $20 billion could be best spent elsewhere.
Like fixing up the VA hospitals in the states and more body armor for the troops.
Posted by: Lynn at July 28, 2007 07:32 AM
---
This is like giving the 'Fox' the keys to the hen house, after he said, he has changed.
Posted by: Mark at July 28, 2007 12:01 PM
---
I remember when Carter and Kissinger sold F14 Tomcats to Iran before our Navy received them. Then Carter turned against the Shah, and the ayatollahs(and probably the Russians) ended up with the F14s and Phoenix missles and the manuals for them.
I would certainly hope our export model to Saudi would be a much degraded version of the LCS. One we could easily defeat. I would worry as much about the release of technology which the Chinese and Russians are always hovering nearby to steal.
If we don't sell to the Saudis I guess they will purchase from the Russians or Chinese or France. Lots of difficult decisions for us. I believe the Saudis are the head of the islamicfacist snake. Their funding and promotion of radical Wahabbi fundamentalism should make the Saudis our primary retaliatory target when the next terrorist attack on America occurs. It might help a lot to let them know that a major attack on America would mean the elimination of the House of Saud.
Posted by: TomR at July 28, 2007 01:12 PM
---
I believe in the transfer of arms to Saudi Arabia, First take out Mecca, then take out Medina, then clean up the pissants whenever they mass. THEY ARE NOT OUR FRIENDS.
Posted by: Jack at July 28, 2007 02:37 PM
---
Lynn that is true it is always something political.
Posted by: Wild Thing at July 29, 2007 12:10 AM
---
Mark that is a good way to describe it.
Posted by: Wild Thing at July 29, 2007 12:11 AM
---
... we never heard of the Trojan Horse, especially after 0-11-01 where 15 of the 19 islamomaniac terrorists were from Saudi Arabia, eh? Just filled up my truck at $2.80 per gallon Dubya, and where is the Iraqi oil that we were $uppo$ed to receive years ago? And Saddam Hussein was ruthless? - Gulf War USAF DAV infidel once bitten twice shy! -- 19 USS Cole slain sailors remember 2007
Posted by: darthcrUSAderworldtour07 at July 29, 2007 12:13 AM
---
Tom your right about Russians and the Chinese too. whew all this is making my stomach hurt.
Thank you for pointing that out about Carter and Kissinger, that was exactly what happened.
Posted by: Wild Thing at July 29, 2007 12:15 AM
---
Jack hahahha I LOVE it, yesss I agree with it happening like that.
Posted by: Wild Thing at July 29, 2007 12:16 AM
---
Darth, your right, too bad our government does not remember about the Trojan Horse and I even bet they have all but forgotten about the USS Cole too.
Posted by: Wild Thing at July 29, 2007 12:19 AM
---
PS: Let's do some more favors for Israel, eh? The Saudis are right... we ARE infidels! Allah help US? - Money is the root of all evil, and black liquid gold is as well 2007
Posted by: darthcrUSAderworldtour07 at July 29, 2007 01:07 AM
---