« Our Prayers For Justice Roberts | Main | Bill Walsh "The Genius" Passes Away »
July 31, 2007
Hates The Military So 42 Tires Slashed At Army Recruiting Office
42 tires slashed at Army recruiting office in Silverdale; student arrested
SILVERDALE
A college student was arrested Sunday in the slashing of 42 tires on 13 government vehicles in an Army recruiting office parking lot, saying he was angry about the war in Iraq, authorities said.

Following a number of calls about a man wearing black and slashing tires, two deputies stopped a 19-year-old college student from Colorado as he tried to run from the lot shortly after midnight Sunday, a Kitsap County sheriff's office report said.

The man put up his hands, dropped a knife and, after being made to lie on the ground and being read his rights, asked, "Is this the time where I can confess?" deputies wrote.

On a portable breath test, his blood alcohol level registered .168, more than twice the legal threshold for intoxication, according to the report.

He told deputies he decided to slash the tires of Army recruiting vehicles because he "hated the military and the government and the war we were in."

He was jailed for investigation of first-degree malicious mischief, a dangerous-weapon violation for the knife and being a minor in possession of alcohol, with bail set at $10,000.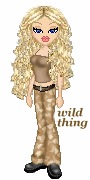 Wild Thing's comment.......

No photo was available, obviously they PROTECT this scum. But they should show his photo and let the world see the face of the POS that he is.
I'd send him to Gitmo-he's made a declaration of treason, plus he has intentionally destroyed US military property.
Posted by Wild Thing at July 31, 2007 02:47 AM
---
Comments
Just goes to show you, too much emphasis is being placed on what the liberal media wants us to hear.
Okay, so he hates the military. Fine. He has that right, but he does NOT have the right to do what he just did.
Doesn't he know the difference between right and wrong?

Posted by: Lynn at July 31, 2007 04:27 AM
---
Dumbass drunk college kid. Hopefully the judge will make him pay for the tires. If I was the judge I would make him wash every vehicle for the recruiters for a month. A month with those recruiters and he might change his mind about the military. No telling what they might talk him into, heh heh, Ranger School! Little spoiled shithead would grow up fast!!
Posted by: TomR at July 31, 2007 06:24 AM
---
Send him to me. I'll throw him off the Skyway.
Posted by: raz0r at July 31, 2007 12:22 PM
---
TomR beat me to it. I was going to say the Judge should give him a choice; 4 years. Ranger School or USMC Boot Camp at Parris Island, SC.
He will "see the light" at either one (real big smile). As a Recon, I have several Ranger acquaintances. Those Ranger boys would "train him well".
A stint in the IDF would not be bad either.
Semper Fi and Fair Winds and Following Seas, Gentlemen
Posted by: SSgt Steve, USMC at July 31, 2007 12:59 PM
---
This happened just a short hop from my home, I'm pissed. This is the mentality of the libs that live here. They are like their San Francisco counter parts, anti-military. This 19-year-old is no child, most of the veterans here were fighting in wartime at that age, rather he is just another anarchist being protected by the State of Washington's liberals. There are at minimum 42 counts of destroying military property, send the little bastard to Ft. Leavenworth for a very long time at hard labor. It will keep his sorry ass off the street and away from influencing similar weak minds and send a clear message to the rest of the anarchists that we won't tolerate their behavior.
Posted by: Jack at July 31, 2007 01:24 PM
---
47 counts they got to be able to find a felony in there somewhere.
Naw, we don't want this piece of shi* in our Military. Just send him up to the big-house and give him a room with one of the 'Bubba's there, where he can be somebodies 'boy-toy'.
Guaranteed, you will never hear from this maggot again.
Posted by: Mark at July 31, 2007 03:52 PM
---
We all know, nothing will happen to him. He may be forced to make restitution and will most likely be given probation. The fact that it happened in Washington State, where they dislike the military, almost ensures no jail time.
Posted by: BobF at July 31, 2007 04:40 PM
---
Posted by: Rick at July 31, 2007 09:40 PM
---
Lynn that's true, I would be concerned too with what he would be worse then slashing tires. Like the next time if this time they go do easy on him.
Posted by: Wild Thing at July 31, 2007 11:33 PM
---
Tom, that would be good for him your right. hahaha
He would cry like a baby in Ranger School. heh heh
Posted by: Wild Thing at July 31, 2007 11:36 PM
---
razOr I can imagine seeing him flying through the air off the skyway. haha
Posted by: Wild Thing at July 31, 2007 11:37 PM
---
SSgt Steve, he would never make it. hahaha
He is a coward.
Posted by: Wild Thing at July 31, 2007 11:40 PM
---
Jack, yes more and more San Francisco liberalism is spreading all across our country. augh.
Posted by: Wild Thing at July 31, 2007 11:45 PM
---
Mark, this jerk better now try this kind of thing again. He will get off way too light this time and I hope it does not make him try anything else.
Posted by: Wild Thing at July 31, 2007 11:49 PM
---
Bob, yes, but I sure wish it would be different and he would be punished big time.
Posted by: Wild Thing at July 31, 2007 11:50 PM
---
Rick yes he is all of that and he is lucky I was not the judge.
Posted by: Wild Thing at July 31, 2007 11:52 PM
---