« Yusuf (Formerly Cat Stevens) To Perform at Live Earth | Main | Man Robs Bank Disguised As Tree ~ LOL »
July 08, 2007
M15 Says Eight Police Officers and Civilian Staff With Links To Al Qaeda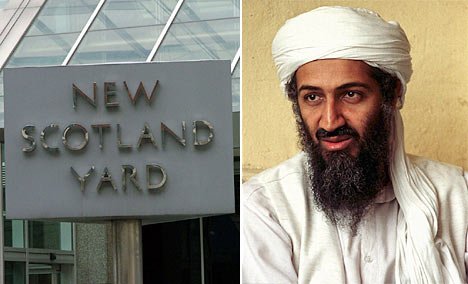 Eight Al Qaeda fanatics working for the police (but they don't dare sack them)
Daily Mail
Up to eight police officers and civilian staff are suspected of links to extremist groups including Al Qaeda.
Some are even believed to have attended terror training camps in Pakistan or Afghanistan. Their names feature on a secret list of alleged radicals said to be working in the Metropolitan and other forces.
The dossier was drawn up with the help of MI5 amid fears that individuals linked to Islamic extremism are taking advantage of police attempts to increase the proportion of ethnic staff. The MI5 list of suspected Islamists working in the police is said to have been drawn up in the aftermath of the 7/7 terror attacks in London.
Astonishingly, many of the alleged jihadists have not been sacked because - it is claimed - police do not have the "legal power" to dismiss them. We can also reveal that one suspected jihadist officer working in the South East has been allowed to keep his job despite being caught circulating Internet images of beheadings and roadside bombings in Iraq.
He is said to have argued that he was trying to "enhance" debate about the war.
It is widely feared that "long-term" Al Qaeda sleepers are trying to infiltrate other public sector organisations in the UK.
In November last year, it was revealed that a leading member of an extremist Islamic group was working as a senior official at the Home Office.
MI5 has warned in the past that suspects with "strong links" to Osama Bin Laden's killers have tried to join the British security services and, in January, exiled radical Omar Bakri claimed that Islamic extremists were infiltrating the police and other public sector organisations.
Suspicions are growing that the gang behind the failed London bomb attacks could have received inside information about rescue procedures in the aftermath of an atrocity in the capital.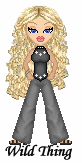 Wild Thing's comment.........
This is so nuts to let this happen. They know that the enemy are in the police, the military etc.Oh My gosh! PC is the weapon of choice for the enemy. They hide behind it, use it, rub it in the face of the world to set themselves up to destroy all of us. This may be an article about the UK but I have to wonder if it is also happening here too.
Posted by Wild Thing at July 8, 2007 12:44 AM
---
Comments
Does the name Keith Ellison sound familiar? They're in offices of trust everywhere in this country yet we still ignore it. Remember Sgt. Hasan Akbar a Mohammedan who murdered of two of his comrades by hand grenade and rifle in the opening days of the Iraq invasion while with the U.S. Army's 101st Airborne Division in Kuwait in March of 2003, because he was concerned about killing fellow Muslims in the Iraq invasion. Not what I want in positions of trust or authority. I prefer my enemies at my feet not at my throat.
Posted by: Jack at July 8, 2007 02:16 AM
---
And everyone thinks this is okay?
Excuse me, it's not. We had a police officer who turned muslim and then released a very poor judgment rap song about hurting/killing police officers. He was fired.
But this is what the Muslims want--to run every nation on the face of the planet because they are the "true" way and well, we're just piles of camel dung to be rubbed into the ground. And we're letting it happen!
Islam is NOT a religion of peace.
Remember that, America, next time you vote. Be sure to read up on what your candidates stand for and what religion they are. I know we can't discriminate against them, but it is time to wake up and realize what is happening to our nation. Do we want our daughters having to wear burkhas and be at the mercy of some dictator type spouse who can do whatever he wants to her just because she maybe burned the coffee or fixed the wrong supper? And her not being able to go to school, shopping, or even to have a dr appt without him being with her? Excuse me, that is NOT what I want for my daughters.
Our very independence is being threatened. Us, as women, should be up in arms about this. We fought too long for equal rights and we can't give them up now.
Islam is a religion of the anti christ.
Posted by: Lynn at July 8, 2007 06:57 AM
---
We are at war, and our leaders are hesitant to define the enemy. We don't want to be discriminatory. Yet that is what islam is all about. Discrimination, prejudice, intolerance. In war you use the tactics that best serve your purpose. Political correctness is not a tactic.
Posted by: TomR at July 8, 2007 07:41 AM
---
"People sleep peaceably in their beds at night only because rough men stand ready to do violence on their behalf." GEORGE ORWELL (speaking of Marines)
Posted by: Steve Gaston at July 8, 2007 08:47 AM
---
Doctors and police officers plotting to kill innocent people. Makes you wonder how entrenched into daily society these terrorist murders are. Are they preparing your food at your favorite restaurant? Watching your children at the daycare? What of the baggage handler loading luggage on your airplane? Are they working at your water filtration plant, "purifying" your drinking water? Maybe they're working for the electric company with access to the power generating equipment? How about the driver of that 18 wheeler, loaded with 50,000 pounds of ??????
Yea, it may sound paranoid but just, what if.
Posted by: BobF at July 8, 2007 10:16 AM
---
I sent a link for this story to LionHeart. If you've never seen his blog, you must!
Also, I recently interviewed him on The Gathering Storm Radio Show. A must-listen!
Posted by: Always On Watch at July 8, 2007 10:54 AM
---
Jack oh wow yesssss, Keith Ellison and I will never ever forget that horrible Sgt. Hasan Akbar.
Thank you Jack for putting their names here. We sure do have our own enemy in places like they do in the UK.
Posted by: Wild Thing at July 9, 2007 12:58 AM
---
Darth your right about the sympathizers too.
Posted by: Wild Thing at July 9, 2007 12:59 AM
---
Posted by: Wild Thing at July 9, 2007 01:01 AM
---
Tom your right, political correctness should never be a tactic.
Posted by: Wild Thing at July 9, 2007 01:03 AM
---
Steve, OOHRAH! OH yesssss!!
Posted by: Wild Thing at July 9, 2007 01:03 AM
---
Bob I don't think it is paranoid at all. It is a very likely thing that any or all of what oyou said could easily happen.
Posted by: Wild Thing at July 9, 2007 01:05 AM
---
Always On Watch wow thank you so much. Yes I have heard of him. That is so neat that you interviewed him. You are so good at that and I bet it was marvelous.
Posted by: Wild Thing at July 9, 2007 01:07 AM
---