« How Christians Are Treated In Muslim Lands | Main | Illegals and FedX Comparison ~ LOL »
July 17, 2007
King Kong Mosque Should Be Stopped Dead In Its Tracks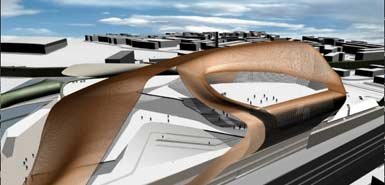 FEARS GROW OVER 'MEGA MOSQUE'
Daily Express
Gordon Brown is under pressure to block a £75million "mega mosque", amid claims one of the suspected Glasgow Airport bombers belongs to the radical Islamic group behind it.
More than 200,000 people have signed a Downing Street petition calling on the Prime Minister to intervene over plans for the mosque near the Olympics site in east London.
It is being funded by the fundamentalist Tablighi Jamaat sect. One member of the sect is said to be Kafeel Ahmed, who was engulfed in flames when a Jeep laden with gas canisters crashed into a Glasgow Airport building two weeks ago.
The 27-year-old from Bangalore is fighting for his life in hospital after suffering 90 per cent burns.
He is said to have taken up the teachings of Tablighi Jamaat after he was asked to leave his local mosque which he had tried to convert to what he called a purer form of Islam.
The 7/7 suicide bombers Moham­med Siddique Khan and Shehzad Tanweer attended the European headquarters of Tablighi Jamaat at Dews­bury, West Yorkshire.
The sect's plans for a huge mosque just a mile from the main Olympics stadium have caused much concern. Local Tory councillor Alan Craig said: "It will be a horrendous security nightmare if they are allowed to build this large mosque so close to the Olympics.
"They have a growing and ominous track record as further young men follow Tablighi teaching about Islam and then go on to plan horrendous atrocities."
The Newham councillor accused the sect of radicalising and dehumanising young Muslims and said: "The dangerous truth about Tablighi Jamaat is coming out.
"We must watch the gap between what they say and what they do."
The centre-right think tank Civitas has also raised concerns about the mosque which will hold 12,000 ­people – four times as many as Britain's largest Christian building, Liver­pool's Anglican cathedral.
It said: "Are we sure, as a nation, that we want by far the largest place of worship in our land to be sponsored by an organisation which holds views directly opposed to our democracy and a religion which, in many parts of the world, denies essential ­freedoms?"
Tablighi Jamaat, funded by millions of pounds sent from zealots in Saudi Arabia, has hired public relations company, Indigo, to deflect criticism from its mosque project.
"The person who is really behind it is Ken Livingstone,"
Livingstone has what some would describe as a pro-Islamist, anti-Jewish track record. He's called Ariel Sharon a "war criminal" and has said that British Muslims who go to the Middle East and kill Israelis should not be called terrorists. He has welcomed London radical cleric Yusef al Qaradawi, who defends suicide bombings against Israelis.
The Mega Mosque when built will make England the "Muslim Capital of Europe".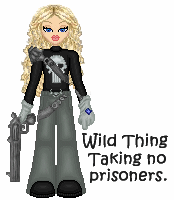 Wild Thing's comment........
"the mosque which will hold 12,000 ­people – four times as many as Britain's largest Christian building."
Good grief! Saudi Arabia has spent billions to finance the construction of radical "hate mosques" all over the world. This $$$ is one of the main reasons that Islam is being radicalized on a global basis.
Why don't we just round these people up and ship them back to the desert? Why does the west continue to follow the fiction that Islam is just another religion? It is a cult of death, a death cult!
Posted by Wild Thing at July 17, 2007 12:44 AM
---
Comments
No doubt our favorite troll will love the mosque as an alternative to the Christianity that she abhors. Most Brits refer to Livingstone as 'Red Ken", but then again they have terms that are meaningless to most of us, like knackered and spanner. I doubt Gordon Brown has the backbone to stand up to the Islamists, maybe we can trade canvasback Harry for him, both countries would come out ahead, they would aquire a real 'fighter' and we would get a true parliamentarian.
Posted by: Jack at July 17, 2007 02:44 AM
---
Holy Shiite! Sure would take a lot of car bombs to blow up that sucker.
Posted by: Steve Gaston at July 17, 2007 07:44 AM
---
islam is not compatible with The West.
Do you think the muslims would allow a catholic cathedral, a Baptist church and a Jewish synagogue to be built within sight of mecca!
Posted by: TomR at July 17, 2007 12:49 PM
---
Jack, waaaa I want to throw them all away. And start all over.
Posted by: Wild Thing at July 17, 2007 11:05 PM
---
Steve, haha it sure would. Now there is an idea where one of those bombs would be ok with me.
Posted by: Wild Thing at July 17, 2007 11:06 PM
---
Tom, no way, they would be outraged.
Posted by: Wild Thing at July 17, 2007 11:07 PM
---