« Quayle's revenge???? | Main | Terror Plot Foiled at JFK Airport ~ 4 Charged and 3 Arrested »
June 02, 2007
Thank you ~ 500,000 Hits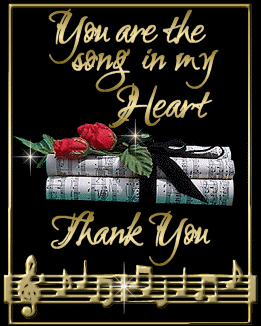 I started my blog September of 2005, and just noticed this morning that my stats
show I have had over 500,000 hits. That means that since each person only gets counted
one time no matter how many times they come to this blog, there have been 500,000 various people that have visited my little blog since I began.
So a huge thank you and to those of you that are regulars and making such awesome comments
and showing me links and just so many things you all do contributing to this little home
online YOU are very much a part of this blog and why it has been accepted so well.
The count also counts the icky Moslems ( I found out they truly hate it spelled like that- heh heh), so let's see should we thank them too for when each different one decided to peek in? Naw, let's not! haha I will just wish for them a nice NAKBA ( means catastrophy to a Moslem and boy howdy do they ever hate that word)
Also a special thank you to my BlogMom Linda at Something.....and Half of Something. And to my Blog Uncle Vinnie at Vince aut Morire blog. And to Jack of Conservative Insurgent, SondraK and Beth at MVRWC, and Beth at Blue Star Chronicles and Rodger at Curmudgeonly & Skeptical for all your support.
For all of you.........I wish I could list ALL of you that have commented and trackbacked and sent me emails and for all your kindness and friendship to me. It has meant more then I can ever thank you enough for. I love you all dearly!!!
And to our awesome troops, those that email me, those that can peek in here, we love you all, and support you always, thank you for all YOU do!
Posted by Wild Thing at June 2, 2007 12:57 AM
---
Comments
You're not getting older...you're blogging better. You're simply one of the BEST! 'WE THE PEOPLE' thank-you and your fellow patriots WT for loving your country and showing it 24 x 7.
#12 is the Pole Cat this Sunday. - Death Star II
Posted by: darthcrUSAderworldtour07 at June 2, 2007 06:07 AM
---
Congrats, WT; You deserve all the recognition you can get. You're devotion is noteworthy.
AKA SSgt Steve, USMC
Posted by: Steve Gaston at June 2, 2007 08:30 AM
---
Congratulations WT. You are the American patriot's advocate, the soldiers best friend and you lovingly tolerate us old has beens by putting your heart and soul into showing it. I wish you many more 500,000 marks. Many thanks to you and all those who have made you so successful.
Posted by: Jack at June 2, 2007 11:01 AM
---
Congratulations Wild Thing. You have the biggest heart around. Your love for America, the US Military and us old vets is unwavering. And we loves you "beaucoup number one Co diep(pretty girl)". It is great when we and you can come here and vent our steam on one post and show support for something/somebody American on the next. Also, nobody beats your graphics.
Posted by: TomR at June 2, 2007 12:36 PM
---
Wild Thing...you are the best and thank you for all you do, you are an inspiration to me and to everyone around you. There is an angel parked on your shoulder and may the Lord bless you ebby-day of your sweet life.
Posted by: sierrahome at June 2, 2007 12:46 PM
---
Congradulation for this performance . You make a realy good work you deserve it . Its a real plaisir to read you , continue like that , and God Bless You
Posted by: RWC at June 2, 2007 01:26 PM
---
And once again thanking you for your support and kind words for the troops, past and present.
Posted by: Rick at June 2, 2007 02:35 PM
---
Congratulations Wild Thing.
We love you so!
Posted by: LindaSoG at June 2, 2007 05:48 PM
---
Love you, sweetie, and your salty dog too!
Posted by: Eric at June 2, 2007 08:32 PM
---
You are all so kind, thank you. Love you all.
Posted by: Wild Thing at June 2, 2007 11:14 PM
---
Thank you, C, for everything you've done, here and for the boys. We'll never forget it.
R & M
Posted by: Rhod at June 3, 2007 02:33 PM
---