« RI Students Must Watch 'Inconvenient Truth' to Graduate | Main | "Consequences of failure in Iraq would be disastrous" ~ Bush »
May 11, 2007
Schumer: Break up Homeland Security Department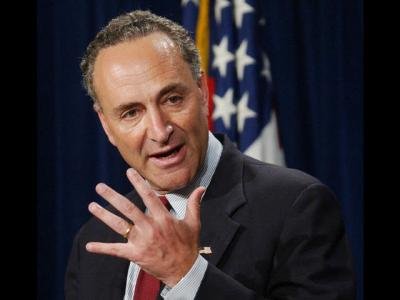 Schumer: Break up Homeland Security Department
Senator Charles Schumer says the federal government should scuttle its Department of Homeland Security.
The New York Democrat is particularly incensed by the agency's plan to require passports to drive across the Canadian border. He says he's trying to convince his fellow Democrats in the Senate to dissolve the Homeland Security department into smaller agencies.
But Schumer says he's not sure if there are enough votes to dismantle the agency formed in response to the September Eleventh terrorist attacks.
Speaking to a group of New York business leaders in Washington, the senator called the department a conglomerate that's too large and incompetent.
While Schumer has been one of the agency's most outspoken critics, he also says Congress should be saddled with part of the blame. He says creating the Department of Homeland Security was "one of the worst things" Congress did.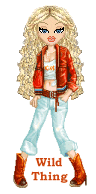 Wild Thing's comment.........
Dissolving it again into separate agencies will only throw up the walls which have barely came down at all again.
That is exactly what they want (the dems, MoveOn, Libs, Soros and company)
Posted by Wild Thing at May 11, 2007 12:44 AM
---
Comments
I cannot stand Schumer. That being ststed, I also have my doubts about Homeland Security. That very large bloated Federal agency throws money around like a drunken sailor. It has done nothing tangible to stop illegal immigration, though a lot of that is Bush and Congress's fault. Uner Pineta, and maybe still, it practiced non-profiling with airport pat-downs.
Dept. of Homeland Security seemed like a too soon political knee-jerk response to 9/11. Maybe I am wrong and the dept has done a great job, but I still have bad feelings about what I know of it's actions.
Posted by: TomR at May 11, 2007 04:41 AM
---
It doesn't need to be shut down, but we need to learn how to manage it.
We need something to keep us safe in our homes at night and I don't think roaming soldiers is the answer either.
Yes, it was a knee jerk response, but it has done a lot of good, even if it isn't perfect.
Schumer is a NY a-hole who thinks he can dictate terms to everyone and everyone will just fall in line with him.
I wonder what he'd do if we got attacked again because of something he made us do. I don't think he'd feel anything, not even shame or say "I'm sorry, I made a mistake."
Posted by: Lynn at May 11, 2007 06:15 AM
---

Charles Schumer AKA Seed of Chucky !!
Posted by: Tincan Sailor at May 11, 2007 10:16 AM
---
One of my favorite, the 1984 movie Red Dawn, was on TV yesterday. In the movie, when the kids rescued the downed AF pilot, he was explaining to them how the commies were able to infiltrate and gain a foot hold in America. He said, "Illegal Immigrants came up through the Mexican border and infiltrated SAC bases, reeking havoc". That immediately reminded me of an article I read in the local paper here a few months back where an Illegal Alien was arrested on Whiteman AFB, working for a contractor. This was shocking because I know the stringent requirements for contractors and their employees to access Whiteman AFB if you don't have a military ID card; at least I thought I did. It also made me wonder of the loyalty of the contractor
I spent over 20 years in the Air Force, 13 years on SAC bases with nuclear armed B-52's. I've never been on a military instillation that has the security measures of Whiteman AFB, home to the B-2 Stealth Bomber. If an illegal alien can get onto Whiteman, it makes me wonder how many illegal "workers" are already on our military instillations throughout the country.

Posted by: BobF at May 11, 2007 12:09 PM
---
LD Chucky is that part of a male lizard that gets dragged in the sand beneath it's body, I'll gladly accept his resignation if he is so distraught about a Congressional decision. I for one don't want anyone in the Senate or House that is so vacillating and turpitude in nature.
Posted by: Jack at May 11, 2007 02:14 PM
---
Tom, me too I can't stand Schumer.
Homeland Security has a lot of stuff about it that needs cleaning out I agree.
Posted by: Wild Thing at May 11, 2007 11:47 PM
---
Lynn I agree, it could be an awesome thing, like you said I just think they need to manage it better.
I too don't think Schumer has any shame at all.
Posted by: Wild Thing at May 11, 2007 11:48 PM
---
Posted by: Wild Thing at May 11, 2007 11:49 PM
---
Bob that is very scary indeed, great comment, thank you.
That is a great film too.
Posted by: Wild Thing at May 11, 2007 11:51 PM
---
Jack I agree, and I also would love him to resign. Right now this minute.
Posted by: Wild Thing at May 11, 2007 11:54 PM
---