« Yee Haw It's A 'ho'- down! | Main | "Made By A Muslim" Brand To Be Launched »
April 19, 2007
Rep. Keith Ellison to Jews: Reach out to CAIR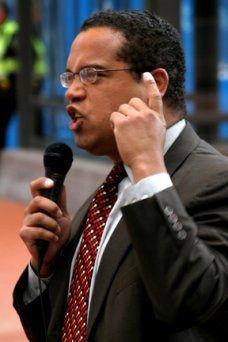 Keith Ellison (aka Keith Hakim, Keith X Ellison and Keith Ellison Muhammad)

Ellison to Jews: Reach out to CAIR
JTA
Rep. Keith Ellison (D-Minn.) unsurprisingly does CAIR's bidding. Jews will reach out to CAIR the day they reject the legitimacy of the state of Israel and judge legitimate the Palestinian 'resistance'`s mass-murder of diners and commuters, which is to say: not likely very soon...though our own quota of useful idiots have reached out to CAIR with the following results....
The first American Muslim in the U.S. Congress called on Jewish groups to engage with a controversial American Muslim body.
"If CAIR is willing to talk, talk to CAIR," Rep. Keith Ellison (D-Minn.) said of the Council on American Islamic Relations.
His address Tuesday to the Reform Movement's Consultation on Conscience conference in Washington was the first speech to a national Jewish group for Ellison, who emphasized that he does not share all of CAIR's views.
The organization is among the harshest critics of Israel, and in the 1990s defended Hamas, the Palestinian terrorist organization. It has muted such support since the Sept. 11, 2001 terrorist attacks on New York and Washington, but still will not condemn Palestinian terrorist attacks as it does attacks by al-Qaida.
Ellison spoke positively of his recent tour of Israel, the Palestinian areas and Syria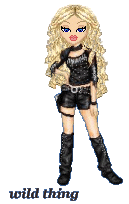 Wild Thing's comment.......
NO, how about instead .......reach out for an Uzi!!!
. . .calls to mind, Little Red Riding Hood. . .'just reach out Red and hug your Grandmother'.
Posted by Wild Thing at April 19, 2007 12:55 AM
---
Comments
Forget the University of Minnesota Gophers...Now they're the Minnesota Muslims! His CAIR mouthpiece buddy Mr. Hooper is a UM alumni. How does Rep. Ellison handle the PORK spending issues? How do the Muslims trod through the snow in their sandles? Do they skate and ski too?
Posted by: darthcrUSAderworldtour07 at April 19, 2007 02:10 AM
---
How about reachin' out and kickin' 'em in the nads.
Posted by: raz0r at April 19, 2007 08:36 PM
---
Darth, "Minnesota Muslims" is exactly what even the State will be known for, they asked for it. Your right Darth.
Posted by: Wild Thing at April 19, 2007 11:51 PM
---
razOr, haha he would deserve it for sure.
Posted by: Wild Thing at April 19, 2007 11:52 PM
---