« Defend Freedom...It's Everybodys Job | Main | Yee Haw It's A 'ho'- down! »
April 19, 2007
Pet Food Recall Expanded Again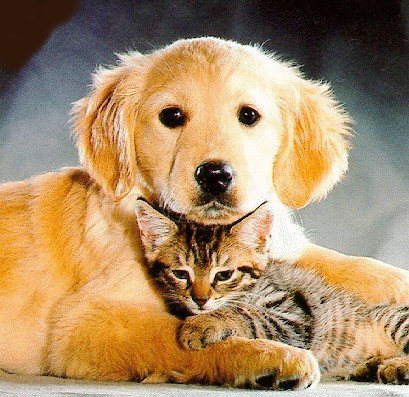 Chemical Found in Second Pet Food Ingredient, Recall Expanded
Fox News........ for complete article

The chemical, melamine, is believed to have contaminated rice protein concentrate used to make a variety of Natural Balance Pet Foods products for both dogs and cats, the Food and Drug Administration said Wednesday.
Previously, the chemical was found to contaminate wheat gluten used by at least six other pet food and treat manufacturers.
Both ingredients were imported from China, though by different companies and from different manufacturers.
A lawmaker said Wednesday the Chinese have refused to grant visas to FDA inspectors seeking to visit the plants where the ingredients were made. An FDA spokesman later said the visas were not refused but that the agency had not received the necessary invitation letter to get visas.
"It troubles me greatly the Chinese are making it more difficult to understand what led to this pet food crisis," Sen. Dick Durbin, D-Ill., told The Associated Press after meeting with the FDA commissioner, Dr. Andrew von Eschenbach.
A message left Wednesday with the Chinese Embassy in Washington was not immediately returned.
Natural Balance said it was recalling all its Venison and Brown Rice canned and bagged dog foods, its Venison and Brown Rice dog treats and its Venison and Green Pea dry cat food.
The recalls now include products made by at least seven companies and sold under more than 100 brands.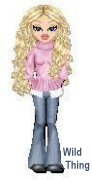 Wild Thing's comment........
Can you IMAGINE - the FDA is being REFUSED to inspect the plants. The safety and unsanitary conditions must be horrendous.
And what is ludicrous is Science Diet is making their food in Kansas (the wheat belt) with wheat imported from China.
When all this horrible stuff started with the dog and cat food, we switched to this. They like it and it is safe.
Eagle Brand Holistic Dog and Cat food
Posted by Wild Thing at April 19, 2007 12:44 AM
---
Comments
I am so fed up with this imported nonsense, especially from China. I look out for those tiny, made in China letters. It is on everything. Some of the quality is OK, but damn, I want to buy American. I bought a Kodak camera, it is made in China.
I guess that it is part of the "New World Order" which people(socialists) "smarter" than us know is good for us.
Meanwhile, I care more for cats and dogs than I do for all the damn socialists in the world.
Posted by: TomR at April 19, 2007 07:34 AM
---
It is not surprising 'Dick' Durbin doesn't understand the Chinese, and why would they sell out a bad product. Somehow, some way Durbin and his minions will find a way to blame Bush.
Posted by: Mark at April 19, 2007 10:38 AM
---
Tom me too. I much prefer animals over the left, socialists in our world. Let them eat the bad dog and cat food and give our animals the good stuff instead.
Posted by: Wild Thing at April 20, 2007 12:04 AM
---
Mark they sure will, shoot they blame Bush for everything. I never saw anything like it.
Posted by: Wild Thing at April 20, 2007 12:05 AM
---
Unfortunately, to some extent I DO have to blame Bush for this. He has been stuck in the pie-in-the-sky, goo-goo-for-globalism, ostriches-for-open-borders, Wall Street Journal mentality.
Posted by: Nick Byram at April 20, 2007 03:11 PM
---
HAPPY TO HAVE FOUND (YOU'LL PET LOVERS AND HORSES TOO) FROM A SOUTHERN COUNTRY GIRL
Posted by: jean at April 22, 2007 09:22 AM
---