« Baghdad Harry Just Keeps Fireing | Main | The Gun That They Say Will Never... Ever Jam »
April 21, 2007
Jihadists Teaching Children To Behead Human Beings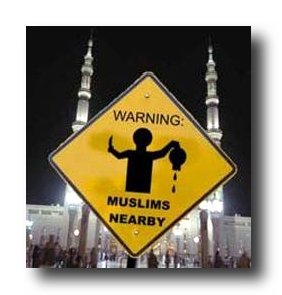 Jihadist Video Shows Boy Beheading Man Breitbart.com
KILI FAQIRAN, Pakistan (AP) -
The boy with the knife looks barely 12. In a high-pitched voice, he denounces the bound, blindfolded man before him as an American spy. Then he hacks off the captive's head to cries of "God is great!" and hoists it in triumph by the hair.
A video circulating in Pakistan records the grisly death of Ghulam Nabi, a Pakistani militant accused of betraying a top Taliban official who was killed in a December airstrike in Afghanistan.
An Associated Press reporter confirmed Nabi's identity by visiting his family in Kili Faqiran, their remote village in southwestern Pakistan.
The video, which was obtained by AP Television News in the border city of Peshawar on Tuesday, appears authentic and is unprecedented in jihadist propaganda because of the youth of the executioner.
Captions mention Mullah Dadullah, the Taliban's current top commander in southern Afghanistan, although he does not appear in the video. The soundtrack features songs praising Taliban supreme leader Mullah Omar and "Sheikh Osama"—an apparent reference to Osama bin Laden, who is suspected of hiding along the Afghan-Pakistan border.
The footage shows Nabi making what is described as a confession, being blindfolded with a checkered scarf.
"He is an American spy. Those who do this kind of thing will get this kind of fate," says his baby-faced executioner, who is not identified.
A continuous 2 1/2-minute shot then shows the victim lying on his side on a patch of rubble-strewn ground. A man holds Nabi by his beard while the boy, wearing a camouflage military jacket and oversized white sneakers, cuts into the throat.
Other men and boys call out "Allahu akbar!"—"God is great!"—as blood spurts from the wound.
The film, overlain with jihadi songs, then shows the boy hacking and slashing at the man's neck until the head is severed.
A Pashto-language voiceover in the video identifies Nabi and his home village of Kili Faqiran in Baluchistan province, which lies about two hours' drive from the Afghan border.
A reporter went to the village, and Nabi's distraught and angry father, Ghulam Sakhi, confirmed his son's identity from a still picture that AP made from the footage. He said neighbors had told him the video is available at the village bazaar, but he had no wish to see it.
Sakhi said his son had been a loyal Taliban member who fought in Afghanistan and sheltered the hard-line Afghan group's leaders in the family's mud-walled compound.
He blames the Taliban and wants to avenge his son's death.
"The Taliban are not mujahedeen. They are not fighting for the cause of Islam," the 70-year-old said. "If I got my hands on them I would kill them and even tear their flesh with my own teeth."
Qari Yousaf Ahmadi, who claims to speak for the Taliban, told AP he had no information about Nabi or the video. None of the group's commanders he contacted could confirm the execution, he said.
The method of Nabi's death was not unusual for Pakistan's lawless tribal regions. Suspected informers are regularly found beheaded and dumped along the side of the road in the lawless, mountainous regions along the Afghan-Pakistani border where al-Qaida and Taliban militants find sanctuary.
But such al-Qaida-style killings are rarely featured in the Taliban's increasingly frequent propaganda videos. The use of a child to conduct the beheading stands out even among those filmed by militants in Iraq.
"This is outright barbarism," Iqbal Haider, secretary-general of the independent Human Rights Commission of Pakistan, said after viewing the video. "Whosoever has committed this, whether they are Taliban or anybody else or any Afghan or al-Qaida or anybody, they are enemy No. 1 of the Muslims."
The video accuses Nabi of responsibility for a U.S. airstrike that killed Mullah Akhtar Mohammad Osmani, who was regarded as one of the top three associates of Omar, the Taliban supreme leader. He was hit while traveling by car in Afghanistan's Helmand province Dec. 19.
Osmani was the highest-ranking Taliban leader to die since the U.S.- led invasion of Afghanistan that ousted the hard-line regime in late 2001 for refusing to hand over bin Laden following the Sept. 11 terror attack on the United States.
The U.S. military said at the time that Osmani's death was a serious blow to militant operations, and NATO commanders said this week that a feared spring offensive had yet to materialize.
Sakhi, a retired mosque preacher with a long gray beard, spoke unashamedly of his son's Taliban affiliation and wept twice during an interview in his simple home at the foot of a mountain valley in Baluchistan province.
He said Nabi fought against the anti-Taliban Northern Alliance that helped U.S. forces to victory in Afghanistan.
After returning to Pakistan, Nabi ran a religious school in the Baluchistan capital of Quetta and had regularly sheltered both Osmani and Dadullah at the family compound, the father said.
He said Nabi also bought weapons for Taliban fighters and organized medical treatment for those injured during fighting in Afghanistan.
Some days after Osmani's death, Nabi went to Peshawar and then to Wana, a tribal town considered a militant stronghold, to collect money from Taliban officials to buy guns and food for militants in Afghanistan, Sakhi said.
He said his son called at the end of January to reveal that a tribal council had sentenced him to death on charges of tipping off U.S. forces about Osmani's movements, despite his denials.
His son passed the phone to Dadullah, but the militant leader ignored his pleas for clemency, Sakhi said.
"I talked to him and said you visited us and my son was a close friend so why are you going to hang him? He just said, 'How are you?', and switched off the phone," Sakhi said.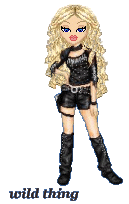 Wild Thing's comment..........
What evil we are learning of that walks the face of this earth.
I am so glad I am an American, I am so grateful that we have our troops fighting this insane enemy. And I thank God that our God is real and mighty, and not some moon god like their Allah.
And who is Islam's Muhammad ? Who is he that leads these sheep on? The man that started the cult of pedophilia, murder and theft ?
He was an immoral, criminal, and violent . The five oldest and most trusted Islamic sources don't portray Muhammad as a great and godly man. They reveal that he was a thief, liar, assassin, mass murderer, terrorist, warmonger, and an unrestrained sexual pervert engaged in pedophilia, incest, and rape.
He authorized deception, assassinations, torture, slavery, and genocide. He was a pirate, not a prophet. According to the Hadith and the Qur'an, Muhammad and his henchmen plundered their way to power and prosperity.
And by putting the Qur'an in chronological order and correlating it with the context of Muhammad's life as it was reported in the Sira, Sunnah and Hadith, we also find that Allah mirrored his prophet's character. Muhammad's god condoned immoral and criminal behavior. Allah boasts about being a terrorist.
He claims to have deceived men, to have stolen their property, to have enslaved women and children, to having committed acts of murder, genocide, and sadistic tortures.
Islam a religion of Peace? I think NOT!
Posted by Wild Thing at April 21, 2007 12:55 AM
---
Comments
Chrissie - II Timothy 3:1-5 "But mark this: There will be terrible times in the last days. People will be lovers of themselves, lovers of money, boastful, proud, abusive, disobedient to their parents, ungrateful, unholy...having a form of godliness..." Amen WT!
Posted by: darthcrUSAderworldtour07 at April 21, 2007 06:30 AM
---
God does not inflict pain for his own pleasure.
These Godless, soulless men are following Satan.
I'm sorry that the liberal media shows this to our children on the tv.
It is NEVER okay for a parent to teach his child anything like what this man did with his.
They have yet to learn the human traits of kindness, compassion and mercy--they still have not grown up--and they won't.
It's too bad, too, I have an adopted cousin, who is much older, who was born in Lebanon and his birth parents were Muslim. He's one of the most loving guys I know--I wouldn't trade him for the world. And he would never act the way these "children" are acting.
Posted by: Lynn at April 21, 2007 06:37 AM
---
Reminds me of the feeling I had leaving Hungary in 1967, when the border guards ran mirrors-on-wheels under our tour bus. They were making certain that no workers were attempting to flee the Worker's Paradise.
What more information could you possibly need to know?
Posted by: OINK at April 21, 2007 07:58 AM
---
I should not be surprised, but I am at what depths of evil islam reaches. This is sick, but so is stoning women to death. Maybe this video should be shown on nightly news here in America, just to shock and awaken more Americans to the nature of the enemy we face. We have again become seemingly complacent as we demand a pullout from Iraq. It is as though 9/11 never happened.
Posted by: TomR at April 21, 2007 12:44 PM
---
I just got your note, WT, and this brings to mind what William T. Sherman, said, there are no innocents in war, they are either with us or against us. The crueler we make it on them the sooner it will be over.
With these Jihad morons they understand only one thing and that is death. We have been playing games with them for the past 4 years. We have been fighting a PC war and the end result is a Whussified congress who says we can't win. Everybody here knows this is so much BS from the Deficrats.
Now it appears as if Bush has joined the bandwagon. It is time to start fighting this war with both hands. Because if we leave, they will follow us home.
Posted by: Mark at April 21, 2007 04:59 PM
---
Maybe we do not deserve to win? Is the USA a collection of scumbags softer than horse manure and twice as stupid -- who project onto their country their self-loathing (which is very merited)?
Who wants die for them? They think freedom is normal and natural. Let them present their demands to the local US Taliban Council at their favorite Starbucks.
Posted by: OINK at April 21, 2007 10:46 PM
---
Darth, thank you so much for the verse.
Posted by: Wild Thing at April 21, 2007 11:14 PM
---
Lynn, I agree, how on earth could any man have a child do such a thing. Even to have an adult to it is horrific, but a child? It makes my skin crawl.
They were talking about it on one of the TV news channels today too.
Posted by: Wild Thing at April 21, 2007 11:16 PM
---
OINK, I have a friend that is from Hungary as well. The stories he tells of how it was when he was a youth there are so sad and very scary too.
Thank you for sharing OINK.
Posted by: Wild Thing at April 21, 2007 11:18 PM
---
How soon before that starts happening right here in America?
Posted by: BobF at April 21, 2007 11:18 PM
---
Tom, the media should show more of the true Islam and how sick it is. Instead of protecting it and making our side, our troops be the ones that look bad.
The media could spend the same amount of time showing great stories about our troops, but instead they only want to tell of how many deaths of our troops and make it all negative.
Thank you Tom.
Posted by: Wild Thing at April 21, 2007 11:19 PM
---
Mark, thank you so much.
I truly believe that too, they will be here stronger then ever in their attacks if we stop fighting them.
Like the Hezbollah had cheering rallies when Israel stopped fighting back a few months ago. They took it as a win for the Hezbollah just as they did when the Jews left Gaza too. Nothing will appease these monsters except the death of all Christians and Jews.
Posted by: Wild Thing at April 21, 2007 11:22 PM
---
People who teach their children to behead another human being will not be swayed by diplomacy (read appeasement). And if those on the left keep "feeling" so bad about fighting an enemy who doesn't "feel" bad at all at killing anyone anywhere, it will be the end of life as they know it. They really will be "feeling" bad as the knife digs into their neck. Or watcha s a loved one is vaporized in a bombing.
I. Can't. Stand. It!
Posted by: yankeemom at April 21, 2007 11:32 PM
---