« Teachings in Mosques in USA To Be Looked Into | Main | From God To Al Gore »
April 08, 2007
Iran Says No Airspace for Iraqi Prime Minister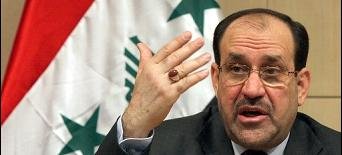 Iraq PM Barred From Iran Airspace
BAGHDAD - Iran refused to allow the Iraqi prime minister to fly across its airspace as he was traveling to Tokyo, members of the delegation traveling with Nouri al-Maliki told The Associated Press early Sunday.
The delegation members said al-Maliki's plane was diverted on Saturday night to Dubai, United Arab Emirates, where al-Maliki stayed in the airport for more than three hours while his government aircraft was refueled and a new flight plan was filed.
All three said the Iranians told al-Maliki's pilot that they were not informed in advance of the prime minister's need to cross Iran by air. None of the three had any information on whether that was true or an Iranian action designed to inconvenience and embarrass al-Maliki.
Al-Maliki was traveling to Japan to finalize a loan for Iraq to repair and upgrade the Iraq's energy industry. When it was announced in December, the loan was worth $707.53 million.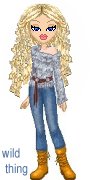 Wild Thing's comment.......
The most interesting thing to me in this AP report is Al-Maliki going to Japan for a loan. Hmmmmm interesting.
The stuff about Iran is just a pouty kid ( Iran) once again demanding it's own way.
Posted by Wild Thing at April 8, 2007 12:44 AM
---
Comments
That's no different that France. Many times US military aircraft had to fly around France because we couldn't get overfly rights. When we bombed Libya back in the 80's, our FB-111's had to fly around France in order to strike Libya from England.
Posted by: BobF at April 8, 2007 08:20 AM
---
What would it violate if he was given a fighter excort of a dozen F/A-18's. Would the dwarf try to take them on Hmmmm...Interesting.
Posted by: Mark at April 8, 2007 09:48 AM
---
Bob, thank you for sharing about that.
Posted by: Wild Thing at April 8, 2007 11:27 PM
---
Mark, heh heh, I can just hear your hmmmmm. hahaha
Posted by: Wild Thing at April 8, 2007 11:32 PM
---