« Ford Mustang Commercial ~ A Must See | Main | A Great Toon by Michael Ramirez Regarding Harry Reid »
April 22, 2007
DO NOT RESUSCITATE!!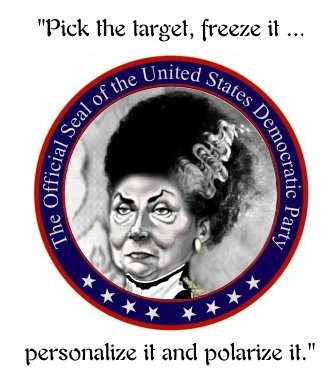 Clinton Says Husband Would Be Ambassador
MARSHALLTOWN, Iowa (AP) - Hillary Rodham Clinton said Saturday that if she is elected president, she would make her husband a roaming ambassador to the world, using his skills to repair the nation's tattered image abroad.
"I can't think of a better cheerleader for America than Bill Clinton, can you?" the Democratic senator from New York asked a crowd jammed into a junior high school gymnasium. "He has said he would do anything I asked him to do. I would put him to work."
Clinton spoke at a town hall-style meeting Saturday where she took questions from about 200 people. When asked what role the former president would play in her administration, she left no doubt it would be an important one.
"I'm very lucky that my husband has been so experienced in all of these areas," said Clinton, who pointed to the diplomatic assignments her husband has carried out since leaving office, such as raising money for tsunami victims.
That's precisely what America needs in the wake of a war in Iraq that's left America isolated and hated throughout much of the world, Hillary Clinton said.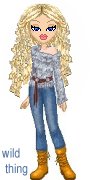 Wild Thing's comment........
So a A world tour of bribe taking and treason mongering. She would send Bill around the world to let the world's leaders know she will sell out the USA for enough money deposited to certain numbered bank accounts in Switzerland and the Cayman Islands.
America is a miracle country. The greatest country the world has ever seen and I am very proud to be an American. I can only hope and pray that we never see such trash as the Clintons in the White House ever again.
Posted by Wild Thing at April 22, 2007 12:55 AM
---
Comments
Sounds like she doesn't want to have him around if she wins. Their marriage makes me sick.
Doesn't even seem to be a marriage. Was there ever any love there?

Posted by: Lynn at April 22, 2007 07:13 AM
---
Yeah, I can think of a better Ambassador ... John Wayne, to represent what America is all about.
BJ Clinton as Rogue Ambassador,...errr Roaming Ambassador would then the world would find out why his nickname is BJ.
Posted by: Mark at April 22, 2007 07:34 AM
---
She may have lost a few more voters with that announcement.
But, how convienient for her. He would be out of the country, peddling influence and chasing young girls. And she would have the young female White House interns all to herself.
Posted by: TomR at April 22, 2007 01:02 PM
---
You personal attacks discredit the entire conservative movement.
Please, keep them up.
Posted by: Suricou Raven at April 22, 2007 01:53 PM
---
The Clinton's lack of morals discredit them more than any Conservative can even dream of doing.
Posted by: TomR at April 22, 2007 04:02 PM
---
Suricou, First Clinton has to have a character to attack, he has none. Ergo, no personal attack.
When it is the truth how can it be a personal attack.
Posted by: Mark at April 22, 2007 05:33 PM
---
Lynn, I think you are right. There is on love there that's for sure.
Posted by: Wild Thing at April 22, 2007 11:03 PM
---
Mark exactly!!! That is the perfect nickname for him.
Posted by: Wild Thing at April 22, 2007 11:05 PM
---
Tom hahahaa
I just can't believe it that we even might have them back in the White House.
Posted by: Wild Thing at April 22, 2007 11:07 PM
---
Suricou, LMAO how funny you are. The Democrats do it to themselves, a person doesn't even have to attack them. Just post their quotes and stand back.
ROTFL
Posted by: Wild Thing at April 22, 2007 11:10 PM
---
If it weren't for impeached Bubba Clinton, then Stainmaster carpet and Scotch-Guard companies would be out of business! - The Oral Office Ghost
Posted by: darthcrUSAderworldtour07 at April 23, 2007 01:06 AM
---