« Westboro Baptist Church Is Going To Funeral of VT Victims | Main | Pet Food Recall Expanded Again »
April 18, 2007
Defend Freedom...It's Everybodys Job
An act of heroism amid the horror............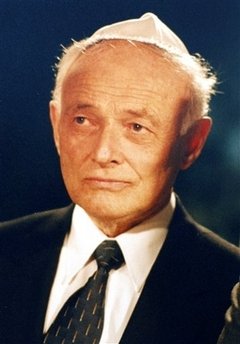 In this photo released by the Librescu family in Israel, Tuesday, April 17, 2007, Romanian-born lecturer Liviu Librescu is seen in an undated photo. The Israeli lecturer killed in the Virginia Tech massacre was a Holocaust survivor who later escaped from Communist Romania. Relatives said Librescu, an internationally respected aeronautics engineer and a lecturer at Virginia Tech for 20 years, saved the lives of several students by blocking the gunman before he was gunned down in Monday's shooting, which coincided with Israel's Holocaust remembrance day.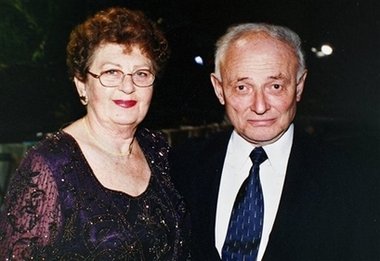 Liviu Librescu and wife Marlena
Israeli professor killed in US attack
THE JERUSALEM POST
As Jews worldwide honored on Monday the memory of those who were murdered in the Holocaust, a 76-year-old survivor sacrificed his life to save his students in Monday's shooting at Virginia Tech College that left 33 dead and over two dozen wounded.
Professor Liviu Librescu, 76, threw himself in front of the shooter when the man attempted to enter his classroom. The Israeli mechanics and engineering lecturer was shot to death, "but all the students lived - because of him," Virginia Tech student Asael Arad - also an Israeli - told Army Radio.
Several of Librescu's other students sent e-mails to his wife, Marlena, telling of how he had blocked the gunman's way and saved their lives, said Librescu's son, Joe.
"My father blocked the doorway with his body and asked the students to flee," Joe Librescu said in a telephone interview from his home outside of Tel Aviv. "Students started opening windows and jumping out."
Librescu was respected in his field, his son said.
"His work was his life, in a sense," said Joe. "That was a good place for him to practice his research."
Librescu was a Holocaust survivor who escaped communist Romania for Israel in 1978 and moved to Virginia in 1986. By coincidence, he was murdered on Holocaust Remembrance Day.

Wild Thing's comment........
A noble man indeed! Clearly, the professor had something to do in his life that spared him during such horrific events but lead him to stare evil in the face unflinchingly. He did not 'go silently into that good night'.
Between this man and the Zach Petrowski student who threw himself at a door, you have the sense that there were folks who saw what was what and knew not to try words when words meant nothing.
Our true character is always revealed by our first response. I can think of no better way to leave this world than in spontaneous sacrifice for your fellow human beings. He acted the way many soldiers have acted by throwing themselves on live grenades. God Bless him! And God bless Petrowski the student I mentioned also.

Darleen has also written about this wonderful man.
Posted by Wild Thing at April 18, 2007 12:55 AM
---
Comments
And I have yet to hear of this on the newscasts I listen to or on NPR who appear to be "VT 24/7"
Posted by: vilmar at April 18, 2007 05:25 AM
---
He did what any parent or teacher would do--save the innocents.
God Bless this wonderful man and may he find riches and reward in Heaven for this unselfish, thoughtful act of courage.
God Bless his family and hold them tight during their time of need.
We need more people to realize this is part of being an adult--we have to care for one another, love one another, share with each other. We're all we have.
Posted by: Lynn at April 18, 2007 06:23 AM
---
John 15:13 - Greater love hath no man than this, that a man lay down his life for his friends.
Posted by: BobF at April 18, 2007 07:18 AM
---
Thank you Prof Librescu and Zach Petrowski. Hopefully we will hear of more heroics from people in the face of this wanton, sick killer.
Sadly, we may hear more from lawyers and people with political agendas than we will hear about saintly heroics.
I wonder how many lives might have been saved if just one teacher or student had been armed and responded.
Posted by: TomR at April 18, 2007 07:49 AM
---
Posted by: Lynn at April 18, 2007 08:12 PM
---
Vilmar, the news is sorely lacking anymore. They leave a lot out.
I was susprised to see it in our paper here in Sarasota this morning. Especially since it is owned by the NY Times.
Posted by: Wild Thing at April 18, 2007 11:05 PM
---
Lynn, I agree so much. We do need to care for and about one another and do what we can.
Posted by: Wild Thing at April 18, 2007 11:06 PM
---
Bob that is the perfect verse for this man. Thank you.
Posted by: Wild Thing at April 18, 2007 11:11 PM
---
Tom, it would be great if they make the needed changes now to arm those like you mentioned. Guess I am dreaming though.
Posted by: Wild Thing at April 18, 2007 11:12 PM
---
JOHN 15:13 "Greater love has no one than this, than he lay down his life for his friends." God bless the heroes of Virginia Tech for more would have been slaughtered if it weren't for Hokie pride and heroism!
Posted by: darthcrUSAderworldtour07 at April 18, 2007 11:52 PM
---
Posted by: Wild Thing at April 20, 2007 02:52 AM
---