« Airport Adds Foot Basins For Muslim Cabbies | Main | iPod Armor »
April 30, 2007
Another Now I Have Heard Everything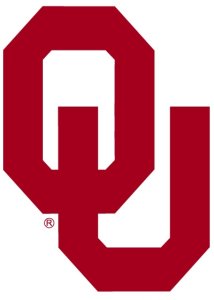 Memorial Placed For Student Who Blew Self Up
NORMAN, Okla. -- The University of Oklahoma has put up a memorial to a student who died when a homemade bomb exploded near the OU football stadium.
A stone with the name of Joel Hinrichs III was placed outside the OU student union by the student affairs division.
Hinrichs died Oct. 1, 2005, when the bomb he built detonated as he sat on a campus bench near Memorial Stadium while a football game was under way. University officials ruled the death an accidental suicide.
Hinrichs' father -- Joel Hinrichs Jr. -- said the university offered to have the stone placed.
Families normally pay about $150 for the memorials, and Hinrichs said he's offered to pay, but OU hasn't sent him a bill.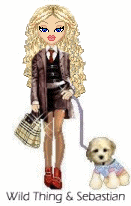 Wild Thing's comment.......
Apparently, the University of Oklahoma is putting up a memorial to a fool who blew himself up when a homemade bomb he assembled went off while he held it as he attended a football game in the University stadium. Fortunately, he only killed himself and not anyone around him.
To this kid we should be saying good riddance and he should be quickly forgotten. But here is the U of O mourning this idiot's death as if he were some kind of hero. In fact, the only good thing he did was kill himself before he planted the bomb closer to other football fans in the stadium in which he died. But, that was a mere accident, NOT a planned, heroic deed.
There should be no memorial for this wannabe murderer, terrorist.
Yet here we have the U of O doing so anyway. Where are the morals of the administration of the U of O to create this memorial? Would the U of O support a memorial to Terry Nichols and Timothy McVeigh? Why not? After all, they succeeded quite handily in their last efforts. And imagine the message the U of O is sending to people with this ignorant memorializing of this failed killer. Worse yet. Where is the protest by Oklahomans for this idiotic act by the U of O?
This whole story is just a shameful series of circumstances and the University of Oklahoma should be ashamed of itself.
Posted by Wild Thing at April 30, 2007 12:55 AM
---
Comments
They don't call 'em the Boomer Sooners for nothing! Go to the Okies website for all historical documents and newspaper articles that our forefathers wrote:
http://www.law.ou.edu/ushistory/
You would think the Defeatocrats would read about our non-surrendering heritage!
Posted by: darthcrUSAderworldtour07 at April 30, 2007 07:19 AM
---
"...memorial to a student who died when a homemade bomb exploded near the OU football stadium."
Typical liberal Administration viewpoint--- blame it on the bomb.
Posted by: melt at April 30, 2007 09:27 AM
---
It also appears that the late darling of OU tried to purchase Ammonium Nitrate fertilizer to make a bigger explosion. For the authorities to merely treat this as an accidental suicide when his intent was something greater is beyond comprehension, this kid from Colorado used TATP as the explosive in the bomb, TATP is the explosive used by Islamic terrorists, anyone can commit suicide in a less spectacular way without harm to others, he accidentally detonated himself before he could get into position. It's a testament to the lack of intelligence by the OU student board that they honor this misfit by martyring him. What happened in Norman, Oklahoma could very well have outdone the Virginia Tech slaughter and they honor this SOB??? This is typical of the Universities where the inmates run the assylum and the management lets the students rule without restraint. Talk about misplaced values!!! Why do we as a nation tolerate the active hatred and anarchism coming from our campuses, yet the Democrats try to pass hate crimes laws to silence those who speak out against them? Only the Democrats know for sure.
Posted by: Jack at April 30, 2007 11:37 AM
---
Maybe it can become a designated drunk student puking site.
This memorial is really silly. What if he had taken a dozen or so others with him in the bomb blast. Would they still have considered a memorial. Will it becme an islamic student praying site? does it face toward mecca?
Posted by: TomR at April 30, 2007 11:49 AM
---
Darth, thank you so much for the link. It is so sad to me how little people are taught this anymore. I learned a lot of it in school as a kid, but my Father also made sure to explain to be about our Founding Fathers.
Posted by: Wild Thing at April 30, 2007 11:21 PM
---
melt, isn't that true, they blame the bomb and not the person wanting to kill people.
Posted by: Wild Thing at April 30, 2007 11:22 PM
---
Jack. thank you for the links and you are so right,the "inmates do run the assylum" is a great way to put it.
Posted by: Wild Thing at April 30, 2007 11:28 PM
---
Tom, gawd I bet you are right about it happening like that. That will use it to get sick on later.
Posted by: Wild Thing at April 30, 2007 11:30 PM
---