« DO NOT RESUSCITATE!! | Main | JIB Awards Has Begun ~I'm Voting For Linda »
April 23, 2007
A Great Toon by Michael Ramirez Regarding Harry Reid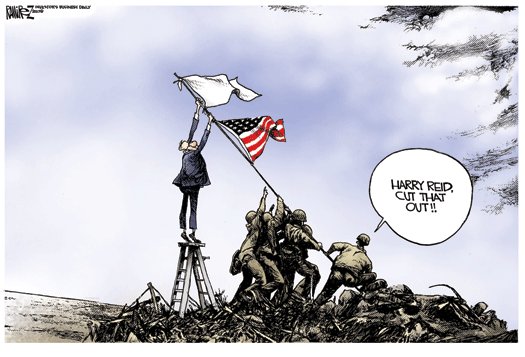 I just wanted to show this to you, it is perfect toon to show how the Democrats think.
Posted by Wild Thing at April 23, 2007 12:40 AM
---
Comments
I love it!
Harry would do that, wouldn't he?

Posted by: Lynn at April 23, 2007 06:17 AM
---
Ramirez is great. His Hillary digs are some of the best.
Posted by: TomR at April 23, 2007 07:16 AM
---