« Vietnam Vet to Receive Medal of Honor 41 Years After Battle | Main | Border Control Policy From The Bizarro World »
March 03, 2007
When Hollywood Loved America
With the advent of World War II many of our actors went to fight rather than stand and
rant against this country we all love.
I am listing only a few, but from this group of only 18 men came over 70 medals in honor of their valor,
spanning from Bronze Stars, Silver Stars, Distinguish Service Cross', Purple Hearts and one
Congressional Medal of Honor.
I would like to remind the people of what the entertainers of 1943 were doing, (61 years ago).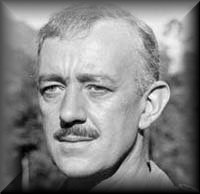 Alec Guinness (Star Wars) operated a British Royal Navy landing craft on D-Day.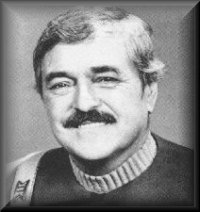 James Doohan ("Scotty" on Star Trek) landed in Normandy with the U. S. Army on D-Day.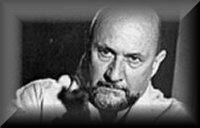 Donald Pleasance (The Great Escape) really was an R. A. F. pilot who was shot down, held prisoner and tortured by the Germans.
David Niven was a Sandhurst graduate and Lt. Colonel of the British Commandos in Normandy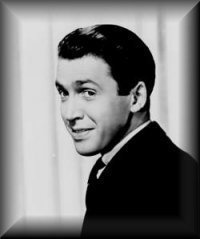 James Stewart Entered the Army Air Force as a private and worked his way to the rank of Colonel. During World War II, Stewart served as a bomber pilot, his service record crediting him with leading more than 20 missions over Germany , and taking part in hundreds of air strikes during his tour of duty. Stewart earned the Air Medal, the Distinguished Flying Cross, France's Croix de Guerre,and 7 Battle Stars during World War II. In peace time, Stewart continued to be an active member of the Air Force as a reservist, reaching the rank of Brigadier General before retiring in the late 1950s.
Clark Gable (Mega-Movie Star when war broke out) Although he was beyond the draft age at the time the U.S. entered WW II, Clark Gable enlisted as a private in the AAF on Aug. 12, 1942 at Los Angeles. He attended the Officers' CandidateSchool at Miami Beach, Fla. and graduated as a second lieutenant on Oct. 28, 1942. He then attended aerial gunnery school and in Feb. 1943 he was assigned to the 351st Bomb Group at Polebrook where he flew operational missions over Europe in B-17s. Capt. Gable returned to the U.S. in Oct. 1943 and was relieved from active duty as a major on Jun. 12, 1944.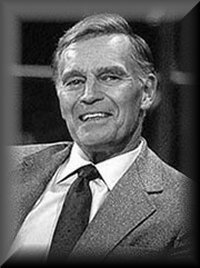 Charlton Heston was an Army Air Corps Sergeant in Kodiak.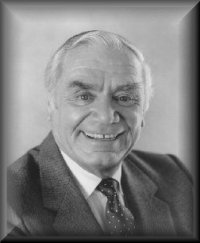 Ernest Borgnine was a U. S. Navy Gunners Mate 1935-1945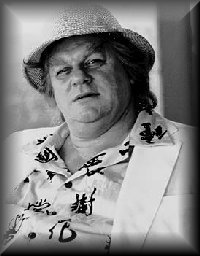 Charles Durning was a U. S. Army Ranger at Normandy earning a Silver Star and awarded the Purple Heart.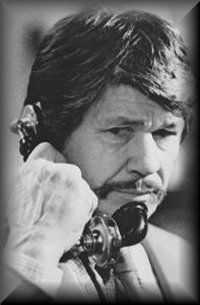 Charles Bronson was a tail gunner in the Army Air Corps, more specifically on B-29's in the 20th Air Force out of Guam, Tinian, and Saipan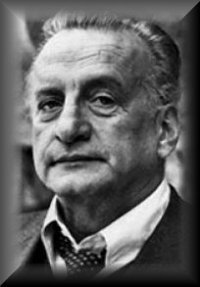 George C. Scott was a decorated U. S. Marine.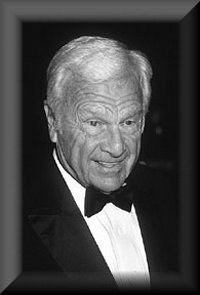 Eddie Albert (Green Acres TV) was awarded a Bronze Star for his heroic action as a U. S. Naval officer aiding Marines at the horrific battle on the island of Tarawa in the Pacific Nov. 1943.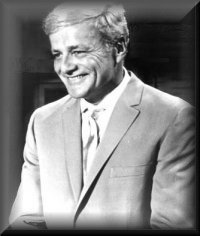 Brian Keith served as a U.S. Marine rear gunner in several actions against the Japanese on Rabal in the Pacific.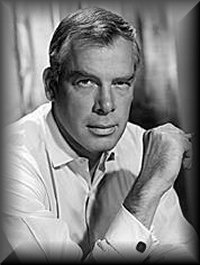 Lee Marvin was a U.S. Marine on Saipan during the Marianas campaign when he was wounded earning the Purple Heart.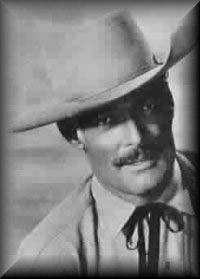 John Russell: In 1942, he enlisted in the Marine Corps where he received a battlefield commission and was wounded and highly decorated for valor at Guadalcanal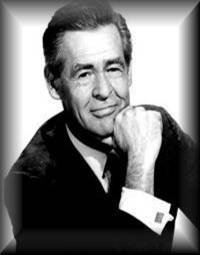 Robert Ryan was a U. S. Marine who served with the O. S. S. in Yugoslavia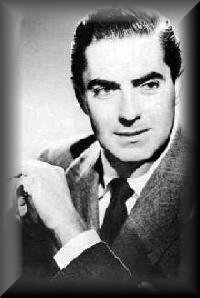 Tyrone Power (an established movie star when Pearl Harbor was bombed) joined the U.S. Marines, was a pilot flying supplies into, and wounded Marines out of, Iwo Jima and Okinawa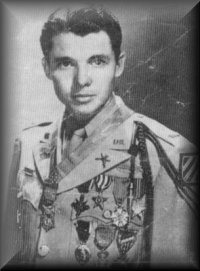 Audie Murphy, from Texas Most Decorated serviceman of WWII and earned: Medal of Honor, Distinguished Service Cross, 2 Silver Star Medals, Legion of Merit, 2 Bronze Star Medals with "V", 2 Purple Hearts, U.S. Army Outstanding Civilian Service Medal, Good Conduct Medal, 2 Distinguished Unit Emblems, American Campaign Medal, European-African-Middle Eastern Campaign Medal with One Silver Star, Four Bronze Service Stars (representing nine campaigns) and one Bronze Arrowhead (representing assault landing at Sicily and Southern France) World War II Victory Medal Army of Occupation Medal with Germany Clasp, Armed Forces Reserve Medal, Combat Infantry Badge, Marksman Badge with Rifle Bar, Expert Badge with Bayonet Bar, French Fourragere in Colors of the Croix de Guerre, French Legion of Honor, Grade of Chevalier, French Croix de Guerre With Silver Star, French Croix de Guerre with Palm, Medal of Liberated France, Belgian Croix de Guerre 1940 Palm.
And these are only a very few
that have been mentioned.
Can you imagine these stars of
yester-year saying they hate our flag,
making anti-war speeches,
marching in anti-American parades
and saying they hate our president?

Posted by Wild Thing at March 3, 2007 05:55 AM
---
Comments
Thank you Chrissie--we should ALL remember when being in the service of our nation meant something.
When we KNEW what was expected of us and we KNEW we all had to take our turn at the wheel.
There is NO higher calling than to make your life one of service to your brothers and sisters in arms.

Posted by: Lynn at March 3, 2007 07:26 AM
---
The movie stars of today think because they play a soldier or a CIA operative in a movie, they are "experts" on the war and torture and are heroes for speaking out against the war and the President, etc etc. hee hee
Thanks for reminding us of the true heroes from a time gone by in Hollywood.
Posted by: yankeemom at March 3, 2007 09:43 AM
---
We have to remember too, not every star in Hollywood was able to wear the Uniform. Many of them did their part by visiting the troops in the field, making hospital visits, and raising money by selling war bonds.
They're many celebrities today who do their part by visiting also the troops: Bruce Willis, Denzel Washington, Charlie Daniels, Gary Sinese, Wayne Newton, Paul Rodriguez, Tony Orlando, and many others who love this country and appreciate what our military is doing.
It's good to know that their are still people in Hollywood that love out country and its military. Unfortunately, they're the minority where in times past, they were the majority.

Posted by: BobF at March 3, 2007 01:02 PM
---
I wish we had some of these stars back again, but at least their films live on. Today's Hollywood whackos don't even make memorable movies.
Posted by: TomR at March 3, 2007 02:22 PM
---
Heston came to Cu Chi in '66. I met him and shook his hand. I was told by my wife (at that time) that I was never allowed to wash it..the hand, that is. Never saw a broader set of shoulders.
We're a much different nation. I blame Dustin Hoffman.
Posted by: Rhod at March 3, 2007 06:56 PM
---
Tom Brokejaw called that generation, ever, with this country that is arguable, we have had many great generations.
Within the last 100 years I would have to agree with him, no question. It seems that after Pearl Harbor the whole country pulled together to beat a common enemy that wanted to destroy this country any way it could.
What is different today, we had our Pearl Harbor, 9-11, more people were killed than at Pearl Harbor, damage was far in excess of that of Pearl. So what is different. We have gone almost 3 generations without a another world war. Almost all of that generation is now gone or quickly going with no one to remind us what it took to win a war.
When this generation came home, they wanted to give their kids what 'they' didn't have, and perhaps their good intentions went to far, to the point, where you have one WW 2 Vet, Henry Fonda, whose daughter is nothing but a mouth piece for a communist revolution and the rest of those malcontents who are presently at work trying to destroy the country their parents faught so bravely to preserve.
This seemed to come into full bloom in the 60's. And now those 60's malcontents had kids and hence bequeathed another generation of misfits.
Have we gone too far, I think so, in Florida the other day an Assemblyman proposed a bill to ban the phrase 'Illegal Alien' because it may be offensive to, well.. illegal aliens, which even the lOCAL NEWSPAPER picked up on it and refer to them as Mexican Nationals. The elites are so obsessed with equal rights for everybody else they have neglected the rights of the people who fight to perserve those rights.
If this keeps up we will lose our identity as a Nation and a people.
Posted by: Mark at March 3, 2007 09:19 PM
---
Lynn I agree, there is no higher calling. Well said Lynn.
Posted by: Wild Thing at March 3, 2007 10:29 PM
---
Yankeemom, your right, just because they play one in a film, it is not even close to what true servin is in our military. Thanks Yankeemom.
Posted by: Wild Thing at March 3, 2007 10:31 PM
---
Bob your so right about that. Yes many have gone to visit the troops and entertain them and wanted to thank them in person.
Posted by: Wild Thing at March 3, 2007 10:33 PM
---
Tom yes your right. I miss the good films they used to make. Now it is far between when a good movie comes out and one that is not loaded with the agenda of the left.
Posted by: Wild Thing at March 3, 2007 10:34 PM
---
Rhod I am sooooooo glad you got to meet Heston. He is so nice, I met him twice but back here in the States. He was such a gentleman and so kind, so real.
Hoffman, yuk! haha
Posted by: Wild Thing at March 3, 2007 10:36 PM
---
Mark, well said, thank you. I agree with you, yessss and the other day when that was in the news about "ban the phrase 'Illegal Alien' I just sat here shaking my head with disgust. What next will they come up with to destroy what we are as a nation.
"If this keeps up we will lose our identity as a Nation and a people."
Good one!!
Posted by: Wild Thing at March 3, 2007 10:39 PM
---
Actually, I believe todays generation of young people is the greatest generation this nation ever produced. During WWII, 34% of those who served were volunteers while today 100% of those in uniform are volunteers. Sixty six percent of those who served in Vietnam were volunteers. Although the WWII generation is called the Greatest Generation, since then then numbers of young men and women who made their way to the recruiter's office and volunteered has risen immeasurable. Right now, with combined active, reserve, and guard, their are over 2,600,000 volunteers in our Armed Forces. That's not bad considering the number of liberals in this country and the fact that our economy is doing fantastic. I believe our young people see right through the liberals. Remember Casey Sheehan was a volunteer on his second enlistment and look at the household he grew up in.
Yesterday I had the privilege of writing a recommendation for a young man, who worked under me, to enlist in the Marine Corps. He has tattoos on his forearms and the Air Force won't take him as such. He's hoping the Marines will accept him and that's why I wrote the recommendation. Here you have a young man, a college student, doing all he can to enlist.
Posted by: BobF at March 4, 2007 09:25 AM
---