« Wired Iraqi Man Triggers Scare At L.A. Airport | Main | Freezer Burn - Watch Pelosi »
March 07, 2007
The Enemy Within Bringing Spray Paint on March 17th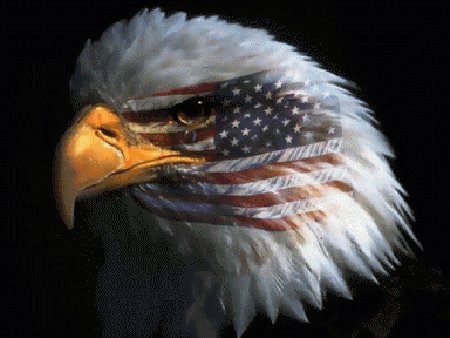 Well the vile, horrible POS people on the left are talking about brining spray paint to their protest on March 17 at the Vietnam War Memorial....The Wall. Read it here.
Damn them!

From ANSWER

On March 17, 2007, the 4th anniversary of the start of the criminal invasion of Iraq, tens of thousands of people from around the country will descend on the Pentagon in a mass demonstration to demand: U.S. Out of Iraq Now! 2007 is the 40th anniversary of the historic 1967 anti-war march to the Pentagon during the Vietnam War. The message of the 1967 march was "From Protest to Resistance," and marked a turning point in the development of a countrywide mass movement.
And HERE is their list of Anti-American PRO Terrorists LOVERS AND haters of our Veterans and Troops
Initial endorsers include:
Ramsey Clark, former U.S. Attorney General
Maxine Waters, Congresswoman
Alice Walker, Pulitzer prize winning author
Cynthia McKinney, Congresswoman
Cindy Sheehan, co-founder Gold Star Families for Peace, author
Ron Kovic, Vietnam Veteran, author, Born on the 4th of July
Malik Rahim, Founder, Common Ground Collective, New Orleans
Bishop Thomas Gumbleton, Catholic Archdiocese of Detroit
Paul Haggis, Director of Crash, 2005 Academy Award for Best Picture
Elias Rashmawi, National Coordinator, National Council of Arab Americans (NCA)
Howard Zinn, Author, A People's History of the United States
Rev. Luis Barrios, Iglesia de San Romero de las Americas, UCC
Heidi Boghosian, Executive Director, National Lawyers Guild
Chaplain James Yee, former Army chaplain, Guantánamo Detention Center
Mahdi Bray, Executive Director, Muslim American Society Freedom Foundation
Father Roy Bourgeois, Founder, School of the Americas Watch
Leonard Weinglass, Attorney for the Cuban Five
Eric LeCompte, National Office, School of the Americas Watch
Mara Verheyden-Hilliard, Co-founder, Partnership for Civil Justice
Brian Becker, National Coordinator, ANSWER Coalition
Mounzer Sleiman, TV commentator and Vice Chair, National Council of Arab Americans
Waleed Bader, Vice chair of the National Council of Arab American, Chair of NCA NY/NJ Chapter, Former President of Arab Muslim American Federation - NY
Ben Dupuy, Co-Director, Haiti Progres
Juan Jose Gutierrez, Executive Director, Latino Movement USA
Calvin Gipson, Former President, San Francisco LGBT Pride Committee
Rev. Graylan Hagler, Senior Pastor, Plymouth Congregational Church, Washington D.C
Kay Lucas, Director, Crawford Peace House, Crawford, TX
Iglesia de San Romero - United Church of Christ
Claudia de la Cruz, Director, Dominican Women's Youth Development Center
Chuck Kaufman, Co-coordinator of the Nicaragua Network
Al Garcia, Alliance for a Just & Lasting Peace in the Philippines
Macrina Cardenas, Mexico Solidarity Network
Eugene Puryear, Howard University, student leader
Gloria La Riva, Coordinator, National Committee to Free the Cuban Five
CAAAV: Organizing Asian Communities
Nodutdol for Korean Community Development
Iglesia de San Romero - United Church of Christ
Da Urban Butterflies
KAWAN: Korean Americans Against War and Neoliberalism
Justice Committee
Ed Asner, Actor
Shirley Knight, Actor
Debra Sweet, National Coordinator, World Can't Wait -- Drive Out the Bush Regime
Jennifer Harbury, Human Rights Lawyer, author
United Teachers of Los Angeles (UTLA)
Jim Lafferty, Director, National Lawyers Guild - Los Angeles
James Petras, Professor Emeritus, SUNY Binghamton (State University of New York)
Mimi Kennedy, Actor (Dharma & Greg)
They have 1,500+ endorsers on their complete list HERE
.
Our Response, America's response to these traitors to our country.

Please go to GATHERING OF EAGLES to read more about March 17th. And also they have buses and links there to get people together to be able to attend. This is such an important day to try and be there if a person can in any way attend.
We owe EVERYTHING to our Veterans and our troops, we cannot let them down, not ever.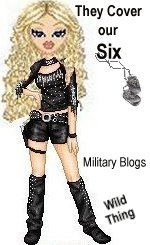 Wild Thing's comment......

">......Thank you Mark for the heads up on the lastest on this.
I don't think I have ever been this angry in many years.Actually I think the last time I was this angry it was also about war and what they did during the Vietnam War to our troops.
Posted by Wild Thing at March 7, 2007 09:42 AM
---
Comments
From GOE I found out that OUR response has been overwhelming, numbering in the Tens of Thousands of vets and family of Vets, we will have a good representation of America against the communists.
Posted by: Mark at March 7, 2007 10:56 AM
---
I think the protesters are going to be in for a bit of a surprise come the 17th.
I sent the flag (to Move America Forward) that I put up when my daughter left for Basic. I can't be there, but my flag will be!!
Posted by: yankeemom at March 7, 2007 11:21 AM
---
This will be a first. A counter demonstration of gigantic proportions to a Leftist anti-America demonstration. I can't be there, but my donation will. Although many of the GOE will be Vietnam vets pushing elderly status, they are still tough. And there will be younger, fresher vets to add their muscle to the cause.
I wonder what the Lefties and the MSM will do if they are vastly overshadowed by the GOE. Our Socialist MSM will not want to report on any successful counter demonstration. The MSM completely over-looked it when thousands of Vietnam vets turned their backs on Clinton at his first Memorial Day event. Only C-SPAN showed that. Watch C-SPAN on the 17th as they seem to have a relationship with Rolling Thunder. C-SPAN may just cover this live.
Posted by: TomR at March 7, 2007 02:13 PM
---
I'd like to see a turnout against the Communist bastards where if they bring paint and start any violence we bring out this this, they need to be stood up too just like the Hungarian's did in 1956. I'm sick of the MSM painting anarchists as 'peace activists' or mere "demonstrators", where we know we'll be labelled in derogatory and dehumanizing terms.
Posted by: Jack at March 7, 2007 04:11 PM
---
Skipper at BMEWS posted this response he read on a forum where a bunch of these punks were discussing desecrating the Wall.

Comrades,
I'll be in Washington on the 17th, with my cane and my resolve to protect the monumnents (all of them) from desecration.
More than 30 years ago, I was one of those who was covered in paint and blood by the local SDS chapter, all because I was wearing the uniform of my country. I never forgot that day, and i have never forgiven those who comitted that act. payback is a bitch.
I truly hope that some smart-ass punk tries to vandalise the wall, or whatever monument I am helping to defend. I've waited decades for this time. I could care less hat happens to me. I'm older, and in failing health, my kids are grown, and I've got time enough to spend supporting my comrades in arms.
Go ahead punks, make my day. For decades, you've been given carte blanche with your pansy-assed protesting and chic marxist dribble. Now you'll come up against some folks who've had enough of your crap.
Time to face reality, boys..... I won't throw the first punch, but I'll damned sure throw the last one.
Posted by: BobF at March 7, 2007 04:21 PM
---
Here is what I assume is a pathetic attempt at a joke by "confederate yankee".
Patriotic American Suggests Spray-Painting Vietnam Veterans Memorial Wall during Anti-War Protest
My post is as follows.
Is this your idea of joke? Sounds like your just a PC ideologist looking for attention. PATRIOTIC? Pathetic is more like it.
This guy/gal or whatever they are can't wait to vilify Ann Coulter but doesn't mention a single word about billybob maher.
And then in their next post, "Frontline Voices", not a word is mentioned about why nbc would even bother to visit these "mercenaries"!
CY is nothing more than a PC dhimmicrat wannabe!
Posted by: Dan at March 7, 2007 05:25 PM
---
I've run out of words lately, run out of steam and run out new ways to express my contempt for this band of misfits, sociopaths and parasites.
Every society produces this human garbage, but we seem to be buried in it, for reasons I can't fully understand. Human perversity takes so many forms, and I've seen so much of it in my lifetime that it's no longer shocking, and the anger comes slowly now. But it comes, finally.
This battle would revive me. I can't be there, but I want to be there. I need to lift myself out of late middle age and defend my country again, and my comrades' memory, and stand beside the best men I ever knew, just one more time. I made a hard choice between time and obligations, but will be there next time. I know there will be a next time, too.
Thanks to Mark, my longtime blog comrade, for his strength and determination and faithfulness to the end of time. Semper Fi is his code, and is ours as well, Marine or not. Thank you Tom and Bob and Jack, too, and WT and Nick. As you've all said in your own way, Follow Me. Thank you forever.
Posted by: Rhod at March 7, 2007 05:55 PM
---
Damn Rhod, I almost swallowed my Butterscotch, I am trying to quit smoking...again,
As far as I can tell, whatever happens, and that is up to the Commie protestors, Win, lose, or draw I am going up or down with the best this country has to offer. Here at this site and down in DC.
And as Chesty would say, 'You don't hurt 'em if you don't hit 'em.'
God Bless us all.
Posted by: Mark at March 7, 2007 07:44 PM
---
Go--Gathering of Eagles!
Let's show 'em what we're made of!
Push 'em back, shove 'em back, dump 'em in
the dirt!
Posted by: Lynn at March 7, 2007 07:58 PM
---
Mark:
Hell, you make me want a cigarette now. I'd probably find a pack if I went to DC. Armies and Corps run on tobacco.
Posted by: Rhod at March 7, 2007 08:21 PM
---
Mark, that gives me goosebumps. Thank you for sharing about that. What an awesome turn out this is going to be up against the scum of the left.
Posted by: Wild Thing at March 7, 2007 11:26 PM
---
Yankeemom, WOW that is great. Thank you for sharing about that. Thank your daughter for all of us for her service to our country too.
Just to think of your Flag being there is fantastic.
Posted by: Wild Thing at March 7, 2007 11:28 PM
---
Tom that is great. Thanks soooo much for the information about C-Span.
Posted by: Wild Thing at March 7, 2007 11:29 PM
---
Jack this will be making history I think, history of how the good guys will leave the bad guys in the dust. Right is on our side and I am just so proud of the support this is getting from those going and those that can't go but are giving their emotional and financial support.
Posted by: Wild Thing at March 7, 2007 11:32 PM
---
Bob that is great. Thank you so much.
Posted by: Wild Thing at March 7, 2007 11:33 PM
---
Rhod your words ring out as such truth and from so deep in the soul. Sometimes I sit here and have such a hard time putting my feelings into words for the things happening. Just too much filling my heart to express the outrage and disappointment and heartache.
Thank you Rhod for all you are to so many and especially here at the little home online among friends and brothers and sisters.
Posted by: Wild Thing at March 7, 2007 11:38 PM
---
Lynn, I love that, good one!!
Posted by: Wild Thing at March 7, 2007 11:39 PM
---