« No To Dems Plan To Pullout Of Iraq And NOT To Fund The War | Main | Berlin, Conn.Travel To Join Gathering of Eagles »
March 16, 2007
Please Call C-Span About Gathering of Eagles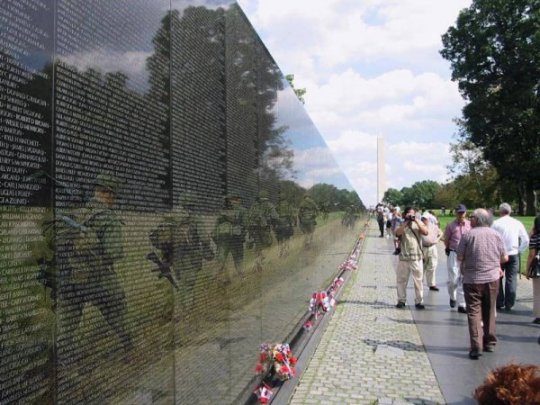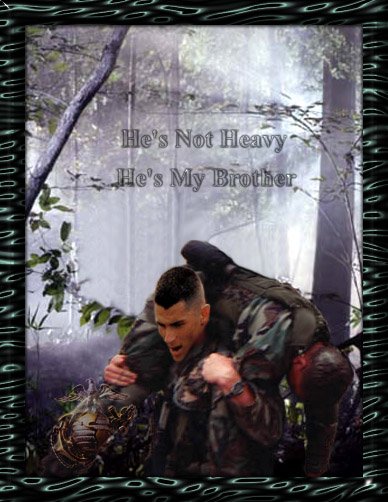 This is from the Gathering of Eagles website.
We need hundreds of calls and faxes to C-Span urging them, politely, to cover the Gathering of Eagles event at Constitution Gardens on Saturday, 17 March……urge them gently, but firmly by calling C-SPAN TELEPHONE NUMBER.
Main Number: (202) 737-3220
FAX number 202-737-6226 (Assignment Desk)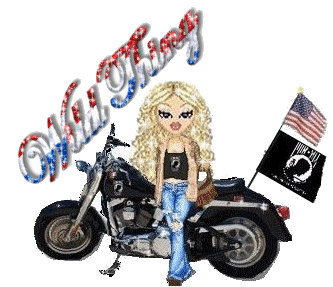 This is a song I have loved for a long time. I never have listened to it without shedding tears, tears of sadness but also tears of such pride in our Veterans and for those serving now. I would like to share it with you.
Please click HERE to hear the song. Thank you so much. It is by Billy Ray Cyrus called " Some Gave All.
Also a BIG thank you to Old War Dogs blogfor all the awesome things they have done to get the word out.
Posted by Wild Thing at March 16, 2007 12:55 AM
---
Comments
C-SPAN covers Rolling Thunder's Memorial Day activities at The Wall, so maybe they will cover GOE.
I will call.
Posted by: TomR at March 16, 2007 07:24 AM
---
Posted by: John 5 at March 16, 2007 08:35 AM
---
I am getting ready to leave for DC, and will call C-SPAN.
Posted by: Mark at March 16, 2007 02:02 PM
---
In honor of St Patricks day, a day early since I won't be at my terminal. To all the Legal Immigrants who made this country possible.
Briefly this was written, after the Battle of Fredericksburg, in honor of the Brigade that put it on the line for their adopted country. Before the Battle General Maehger ordered all of his Brigade to put sprigs of 'Boxwood' in their caps, so that the whole world could see that the Irish died facing the enemy. On that fateful day the made 13 assaults on Maryre's Heights all were dismal failures.
THE IRISH DEAD
ON FREDERICKSBURG HEIGHTS
Softly let thy footprints fall,
Upon this holy ground,
In reverence deep,
For those who sleep,
Beneath each lowly mound
Here hath many a noble son,
Of trodden mother land,
Whose joy thro' life,
Was hope of strife.
For their love of native land.
They came from Carlow's fertile plains,
And Wexford's woody vales,
From Innisbowen,
And green Tyrone,
And Wicklow's hills and dales.
They came to seek amid the free,
Homes to reward their toil,
In which to see
That liberty
Unknown on Erin's soil.
And well they loved the chosen land;
When menaced was her might,
Each grsteful heart
A willing part
Took in her cause to fight.
And her they lie in unblessed earth,
No kindred eye to weep,
Far, far away,
From the abbey's grey.
Where the sires and grandsires sleep.
Oh! Many a matron, many a maid,
Mourn in their native isle,
For the dear ones here,
Who no more shall cheer
Their hearts by their gladsome smile.
In many an ancient chapel there,
Nestled on the green hill side,
Will the good priest pray,
On the Sabbath day,
For his boys who in battle died.
Let us offer too, our orisons,
For each of the mayyr band,
Who nobly gave
Their lives to save
The might of their adopted land.
Kate M. Boylan
Jersey City, New Jersey
St. Patrick's Day, March 17, 1863
Posted by: Mark at March 16, 2007 02:30 PM
---
Re: Gathering of Eagles
By Smash · March 16, 2007 02:06 PM
An alert reader has informed me that C-SPAN plans to cover tomorrow's defeatist ANSWER rally, but NOT the pro-victory Gathering of Eagles event.
How does C-SPAN determine its schedule? The C-SPAN networks are committed to televising the U.S. House of Representatives and the U.S. Senate when they are in session. In addition, C-SPAN covers congressional hearings, White House press briefings, speeches, and other important public affairs events.
If you disagree with this decision, let them know.
C-SPAN TELEPHONE NUMBERS

Main Number: (202) 737-3220
C-SPAN Archives: (877) ON CSPAN (general number) or (877) 662-7726 (to order tapes)
Employment with C-SPAN: (202) 626-7968

Washington Journal: Support Pres. Bush (202) 737-0001
Washington Journal: Support Others (202) 628-0205

Posted by: Dan at March 16, 2007 03:54 PM
---
Away from my nest at present, thanks WT, it's done. Great display and super song.
Have a safe trip Mark, wish I were there too.
Posted by: Jack at March 16, 2007 07:54 PM
---
Thank you all for making the call. You are all so very special I am so honored to know you all. Thank you for all you do.
Posted by: Wild Thing at March 16, 2007 11:11 PM
---
Mark thank you so much for that awesome poem.
Posted by: Wild Thing at March 16, 2007 11:18 PM
---
Dan thank you for the information. I sure hope after all of us and others getting in touch with them they will show our side.
Posted by: Wild Thing at March 16, 2007 11:20 PM
---
Jack thank you for being here.
Posted by: Wild Thing at March 16, 2007 11:20 PM
---
Your very welcome Wild Thing. Anything for the wonderful people that stand guard over us and give us the freedom that so many take for granted, and even more abuse. Kick some commie ass GOE!
Posted by: Dan at March 16, 2007 11:33 PM
---