« Rosie The Mouth | Main | Active-Duty Troops Asking Congress To Drop Plans For Withdrawal From Iraq »
March 30, 2007
Iraqi Army Enters "Most Dangerous" Area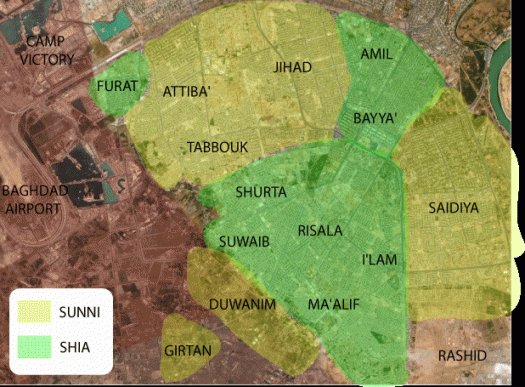 The Iraqi Army has entered the militant stronghold of Duwanim, Slogger's eyewitness sources have confirmed. The rural district falls just to the southwest of the urbanized areas of Baghdad and is known as a base of operations of armed Sunni groups, especially the Omar Brigades and al-Tawhid wa al-Jihad, the al-Qa'ida affiliated organization.
One Slogger source referred to Duwanim as "the most dangerous place" in the Baghdad area. (On a day when at least 60 Iraqis were killed in multiple bomb attacks in Sha'b, this may be a difficult distinction to arbitrate.)
In fact, sources report that Duwanim and the areas around it were so dangerous to Iraqi forces, that they typically would not enter the area, nor perform operations in adjacent nieghborhoods without coordination and support from the Mahdi Army.
The Mahdi Army have a strong presence in some neighboring urbanized areas, such as parts of the predominantly Shi'a districts of al-Shurta and al-Risala. In certain Shi'a mosques in these districts, the Mahdi Army conducts its affairs, ranging from organizational meetings to the detention of suspected Sunni militants, with sources reporting rumors of torture and killing of suspects inside some religious facilities.
The entrance of forces entrance into the Duwanim area is highly significant. Until now, the lawless district was a theater of open conflict and deadly raids between the Mahdi Army and armed Sunni groups. As reported earlier, Iraqi forces have not entered the area for a year.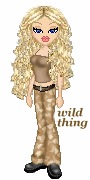 Wild Thing's comment........
Something about this I find interesting. Our troops have been to some areas that have been called similar things. All VERY dangerous! This article states it is the Iraqi Army now going into the "Most Dangerous" Area. Maybe I am so pro OUR toops that it bugs me a little because I don't like anything to take away from the many areas OUR troops have fought at and still are.
Posted by Wild Thing at March 30, 2007 12:40 AM
---
Comments
In combat, especially guerilla style war and urban warfare, wherever you are is the most dangerous area.
I do hope the Iraqi Army is successful.
Posted by: TomR at March 30, 2007 10:52 AM
---
Hi Tom, I hope they will be successful too.
Posted by: Wild Thing at March 30, 2007 04:00 PM
---