« Girls dragged in streets, hacked to death | Main | Checking In With Our Troops »
February 25, 2007
Ooh-rah, Devil Dog!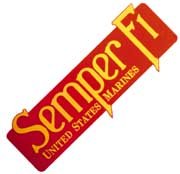 U.S. Veteran Kills Would be mugger
SAN JOSE, Costa Rica (Reuters) -
American tourists watched as a U.S. military Marine Veteran in his 70's used his bare hands to kill an armed assailant in Costa Rica.
" I thought it was a skit. But then he pointed a gun at my head and grabbed me by the throat and I thought I was going to die," Clova Adams 54, said by telephone Friday from the Carnival Liberty cruise ship.
The assault occurred during a stopover 80 miles east of San Jose. Adams was with 12 American tourists who hired a driver to explore. They were climbing out of the van when three men wearing ski masks ran toward them, she said. One held a .38 caliber revolver at her head and the other two pulled out knives.
Suddenly, one tourist, a U.S. military Marine veteran trained in self-defense, jumped out of the van and put the gunman in a headlock killing the mugger by snapping his neck, according to police chief Luis Hernandez. Hernandez said. "His neck was completely snapped."
Segura died instantly and two other unidentified thieves, one of whom was armed with a knife, fled the scene, Hernandez said.
No charges will be filed against the tourists because police viewed the incident as an act of self-defense. Police questioned and released the group, which rejoined the cruise and left Cost Rica.
The Americans were passengers aboard the Carnival cruise ship Legend. They got off their tour bus to take photos in a notoriously rough neighborhood a short drive from Limon.
After the attack, they put Segura's body on their bus and found a police officer in Limon to report the incident.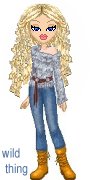 Wild Thing's comment.......
Don't bring a .38 to a rasslin' match with a 70 year-old Marine.

Posted by Wild Thing at February 25, 2007 02:55 AM
---
Comments
That's why we say, "once a Marine, always a Marine."
Don't mess with a Devil Dog.
You won't like the outcome.
Posted by: Lynn at February 25, 2007 08:15 AM
---
Oo-Rah 'Old Corps.'
...And when he gets to Heaven to Saint Peter he will tell," One More Marine reporting, Sir, I've served my time in Hell."
Posted by: Mark at February 25, 2007 08:23 AM
---
That's great and Lynn is right, "once a Marine".
Posted by: Sierrahome at February 25, 2007 09:28 AM
---
One retired Marine vs three armed thugs. Uneven and unfair. That Marine was such a bully. Be more even if it was six armed thugs.
Way to go Marine!
Posted by: TomR at February 25, 2007 12:16 PM
---
I just saw on the History channel, 'Return to Iwo Jima' It was filmed 2 years ago on the 60th aniversary. When I was in these are the guys we called the 'Old Corps'.
Each vet returning had a personal U.S. Marine escort, talk about taking care of your own, I couldn't help but feel pride as I watched these older vets returning to a place, most probably thought was as close to hell as they would ever get.
When I was in Boot Camp in 1963, we had a History and Tradition class every morning for the first five weeks, and some of the same film footage I saw then I saw again today. One part showed some guys picking up a pack and brushing off the sand to find the name on the back 'Basilone' , he won the CMH on Guadalcanal, with the First Marine and was sent on bond tours after returning from Guadalcanal and finally requested to return to his outfit because he wanted to contribute to the effort more than just sight-seeing as he put it.
A lot of them confronted demons they had fought for 60 years and I admire them for that. These Marines have always been my heroes, as my father was one of them, not Iwo, but Okinawa which also was with the First Marine Division.
So when you look at these old vets, a couple of punks with guns don't mean a thing.
Posted by: Mark at February 25, 2007 08:21 PM
---
Lynn, big smile, I just loved this story. Immediate justice for one thing, but also kudo's to the Marine for saving the day.
Posted by: Wild Thing at February 26, 2007 12:38 AM
---
Posted by: Wild Thing at February 26, 2007 12:39 AM
---
Posted by: Wild Thing at February 26, 2007 12:39 AM
---
Mark, thank you, the History channel has so many good things on it, is a favorite of mine. What a great show you saw, I love hearing about it.
Thank you for sharing about your Father. I agree what you said about the Marines of Iwo and Okinawa.

Posted by: Wild Thing at February 26, 2007 01:07 AM
---

Chesty puller has a smile on his on his face!!
Semper Fi..
Posted by: Tincan Sailor at February 26, 2007 01:51 PM
---

Missed the cap. on Puller,sorry Chesty!!!
Posted by: Tincan Sailor at February 26, 2007 01:53 PM
---
Pretty dumb going to a rough neighbourhood in a foreign country for photos though! If this had happened in Britain, the 70-year-old would end up in prison and the two other muggers would be compensated for stress and grieving.
I do love American tourists. I saw some bottling holy water from a fountain in Salisbury cathedral once!
Posted by: Enoch at February 26, 2007 03:35 PM
---