« Make Room for Jihad | Main | G.O.P. Blocks War Debate in Senate »
February 06, 2007
Half of Insurgents in Iraq Come From Syria

Iraq says half of extremists come from Syria
BAGHDAD
Focus on Iraq
" Half the extremists who commit bomb attacks in Iraq come from Syria", Iraqi government spokesman Ali Al Dabbagh said on Saturday.
"What we see on the streets of Baghdad, 50 percent of it is coming from Syria. I confirm that 50 percent of murders and bombings are by Arab extremists coming from Syria," Dabbagh said.
"They come from Syria, we have evidence to prove it. We have already proved it to our brothers in Syria.
"We want to tell all Arabs now that those who call themselves mujahedeen come from Syria, and murder our oppressed population this way."
Dabbagh's remarks came after a suicide bombing in a central Baghdad market killed 127 people and wounded 305.
The attack was the biggest since November 23 car bombings in the Shiite district of Sadr City left more than 200 people dead.
Dabbagh also pressed Syria to hand over suspects wanted for carrying out attacks in Iraq.
A number of top former regime officials have reportedly found refuge in Syria and many of them are on Iraq's most wanted list.
The US military has repeatedly accused Damascus of turning a blind eye to foreign fighters slipping across the border to join the insurgency dogging US troops in Iraq.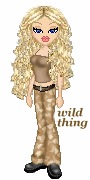 Wild Thing's comment.......
We won't need uniforms to distinguish friend or foe ... there will only be one faction ... foe ... and that, to me, is an open invitation for the establishment of a glass factory.

Posted by Wild Thing at February 6, 2007 12:44 AM
---
Comments
Posted by: Jack at February 6, 2007 11:29 AM
---
OH yeah! Big time! A big tah dah for what you said.
Posted by: Wild Thing at February 6, 2007 04:14 PM
---
Posted by: Lynn at February 6, 2007 07:41 PM
---
Posted by: Wild Thing at February 7, 2007 03:38 AM
---
If half come from Syria, the other half are from Iran. But then, there's another half that are al-Qaida.
I think glass is a GOOD IDEA!! :)
Posted by: beth at February 7, 2007 10:12 PM
---