« Happy Birthday Jack! | Main | Fly High You Eagles, Soar »
February 23, 2007
Chicago Area Men Arrested With Connections To Terrorism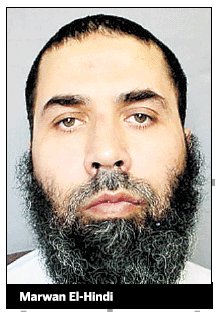 Two Chicago-area men arrested in Ohio terrorism case
ohio.com
CHICAGO - Two Chicago-area cousins were arrested Wednesday on federal charges out of Cleveland accusing them of conspiring to wage holy war against Americans overseas, including U.S. military forces in Iraq.
Zubair A. Ahmed, 27, of suburban North Chicago, and Khaleel Ahmed, 26, of Chicago, were accused along with three other men from the Toledo, Ohio, area who already had been under indictment on charges of plotting acts of terrorism against Americans overseas.
The fresh indictment returned by a grand jury in Cleveland added the two Chicago-area men to the roster of defendants and brought additional charges against the three men from Ohio.
The cousins, both American citizens, appeared briefly in Chicago before U.S. Magistrate Judge Geraldine Soat Brown, who ordered them sent to Ohio for arraignment. Prosecutors asked her to order them held in custody and sent to Ohio as federal prisoners. Defense attorneys asked for bond.
Defense attorneys Gerald Collins and Brian Sieve said they had just met the two defendants, knew little about them and had no comment on the case.
The indictment claims that, between June 2004 and February 2006, the cousins and the other three men - Mohammad Zaki Amawi, 27, and Marwan Othman El-Hindi, 42, both formerly of Toledo, Ohio, and Wassim I. Mazloum, 22, formerly of Sylvania, Ohio :
"....conspired to "kill or maim persons in locations outside of the United States, to including U.S. armed forces personnel serving in Iraq."
The conspiracy allegedly included finding fresh recruits to commit terrorist acts and seeking out sites for training in firearms, hand-to-hand combat and the use of explosives. The men also allegedly agreed to raise funds for "jihad training" and download Internet information on improvised explosive devices (IEDs).
A shadowy figure was described in the indictment only as the trainer, a U.S. citizen with a military background. The indictment said the two cousins met with the trainer in July 2004 and discussed sniper tactics, counter-surveillance techniques and the use of heavy machine guns.
The three Ohio men, currently in federal custody, were charged in the original indictment with conspiring to provide material support to terrorists. Amawi was also charged with verbally threatening the president of the United States and unlawful distribution of a video concerning suicide bomber vests.
Wednesday's indictment charged Amawi with distributing information about explosive chemicals downloaded from the Internet and charged El-Hindi with distributing information about explosives and making false statements to officials.
The five men face a maximum penalty of life in prison if convicted of conspiring to kill Americans overseas, according to federal prosecutors.
Meanwhile, prosecutors in Cleveland said a separate indictment was returned charging Bilal Mazloum, 22, of Sylvania, Ohio, brother of Wassim I. Mazloum, with making a false statement to federal agents.
In addition, El-Hindi and Ashraf Zaim, 39, of Ottawa Hills, Ohio, are charged in a separate, seven-count indictment with conspiring to commit theft of public funds, making false statements and wire fraud in connection with a $40,000 federal grant they obtained to operate clinics for low-income taxpayers.
The government contends that no clinics were ever operated.
CLICK HERE to see and read about one of the men...Marwan Othman El-Hindi.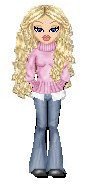 Wild Thing's comment........
American citizens? On paper maybe, but not in their heart. These sub-humans are dangerous and traitors, and I want to see them rot or fry.
I am glad they caught these men, but the reality is it would be a myth that their arrests and deportations will clean up the mosque & schools, the truth is, there are others prepared to take their place and continue the preparations for jihad. Citizens in our country were attacked just last week by a solo jihadi in a Utah shopping mall.
http://www.cleveland.com/terrorism/wide/index.ssf?/terrorism/wide/elhindi0521.html
Posted by Wild Thing at February 23, 2007 12:47 AM
---
Comments
WHOA!!! Look at the pic of this guy. That is really some vicious nose hairs coming out of this guy. Yikes!!!
Posted by: SSgt Steve, USMC at February 23, 2007 07:52 AM
---
These moslem bastards immigrate here, then live in their own communities. They have their own schools, laws, language etc. and they actively plot to take over the host country.
Meanwhile, our President and much of our government tell us that these are good Americans contributing to the diversity of America(and making govt economic stats look good).
As more and more moslems are allowed immigrate
here, the more and more we stand the chance of America someday becoming a war battleground like Iraq or Bosnia.
Posted by: TomR at February 23, 2007 11:23 AM
---
Who the hell is in charge of issuing the naturalization papers on these beasts, CAIR? Snap their necks, then deport their carcasses along with their tribal members via airdrop into the Saharan desert.
Posted by: Jack at February 23, 2007 01:06 PM
---
Anyone who looks like that should be arrested just on principle.
Posted by: Billy at February 23, 2007 07:40 PM
---
Time to stop allowing them to immigrate to the US. The ones here on visas, ship back home.
Posted by: raz0r at February 23, 2007 07:44 PM
---
SSgt Steve, LMAO your right.
Posted by: Wild Thing at February 23, 2007 11:33 PM
---
Tom, that is something I am big time worried about. That one day we will be living like they do even in Israel, having to be concerned to go to an outdoor eating place, a movie theatre or anywhere. Having to be constantly aware that a bomb could go off from a buss or a car.
Posted by: Wild Thing at February 23, 2007 11:36 PM
---
Jack that is exactly what they should do. Sheesh we are at war with these people and we are so to speak serving them tea and crumpets, come on in. Very scary.
Posted by: Wild Thing at February 23, 2007 11:39 PM
---
Billy, hahahahahaha he give me the creeps.
Posted by: Wild Thing at February 23, 2007 11:39 PM
---
razOr yes enough is enough. This has got to stop.
Posted by: Wild Thing at February 23, 2007 11:40 PM
---