« Redecoration coming | Main | Iran's Revolutionary Guards Threaten Kidnapping Americans »
February 01, 2007
Advertising Stupidity Halts Boston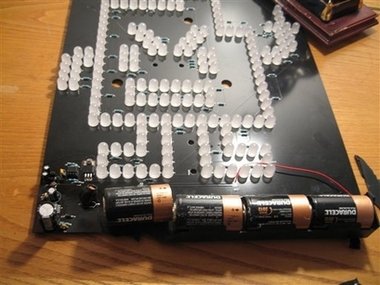 So it began..........

'Hoax Devices' Found At Several Boston Locations (Several 'Suspicous Packages' Found)
BOSTON -- Four "hoax devices" were found at several Boston locations Wednesday, hours after officials detonated a suspicious package on an elevated structure above the Sullivan Square Massachusetts Bay Transportation Authority station.
The additional packages were found at the Boston University Bridge, the Longfellow Bridge and near the intersection of Stuart and Columbus streets. A device described by officials as a pipe bomb was found in the basement of the Tufts New England Medical Center at 185 Harrison Ave.
A spokesman for the Boston Police Department said that all of the packages appeared to be similar.
"Our device was not an active device. We are still treating the area as a crime scene. There were no injuries. Everyone was evacuated properly, and everyone now back to their locations," Tufts New England Medical Center's Brooke Hynes said.
Mayor Tom Menino said that all of the packages found posed no danger, but the incidents remained under investigation. Storrow Drive eastbound was shut down for a brief time, and the MBTA suspended service on the Red Line and planned to bus afternoon commuters between Kendall and Park Street stations.
Earlier Wednesday, the state police bomb squad was called and detonated the package in Sullivan Square just before 10 a.m. Officials said it contained an electronic circuit board with some components that were "consistent with an improvised explosive device," but they said it had no explosives. They determined that the device was not dangerous, but destroyed it as a precaution.
"We determined that this device, in particular, was not explosive," said MBTA Lt. Sal Venturelli.
He said MBTA police were told about the package by a transit passenger who spotted it on a column that supports Interstate 93. The parcel was located on an elevated structure above the bus way and below I-93 in the Charlestown section of Boston at about 8 a.m.
"This is a perfect example of our passengers taking part in Homeland Security," Venturelli said.
"An investigation will be conducted into how the package got there and when", he said.
Train service on the Orange Line between Sullivan Square and Wellington stations was suspended in both directions. No injuries were reported.
The northbound side of I-93 was closed, causing significant traffic backups. Motorists were not allowed to access the highway near Sullivan Square coming up from the south.

Those responsible.........

TV Network Takes Responsibility For 'Hoax Devices'
BOSTON -- Turner Broadcasting plans to take responsibility for the "hoax devices" that were found at several locations in and around Boston Wednesday that forced police bomb units to scramble throughout the area.
The incidents were part of a marketing campaign that involved a character from the cartoon show "Aqua Teen Hunger Force."
"The 'packages' in question are magnetic lights that pose no danger. They are part of an outdoor marketing campaign in 10 cities in support of Adult Swim's animated television show 'Aqua Teen Hunger Force,'" Turner Broadcasting, the parent company of Cartoon Network, said in a statement
The company said that they have been in place for two to three weeks in Boston, New York, Los Angeles, Chicago, Atlanta, Seattle, Portland, Austin, San Francisco and Philadelphia.
Turner Broadcasting is in contact with local and federal law enforcement on the exact location of the billboards, according to the statement, and regrets that they were mistakenly thought to pose any danger.
The cartoon airs as part of the Adult Swim late-night block of programs on the Cartoon Network. It features characters called "mooninites," who were pictured on the found devices. A feature length film based on the cartoon is scheduled to be released late next month.
Gov. Deval Patrick praised the response of law enforcement and said that he was "dismayed to learn that many of the devices are a part of a marketing campaign by Turner Broadcasting."
"This stunt has caused considerable disruption and anxiety in our community. I understand that Turner Broadcasting has purported to apologize for this. I intend nonetheless to consult with the attorney general and other advisors about what recourse we may have," Patrick said.
"Emergency deployment teams were sent into the center of the city immediately upon these reports. There were significant shutdowns of not only highways, but rail traffic with the MBTA," Boston Police Commissioner Ed Davis said. "Several of the devices do have common characteristics, but it is too early to say how many are connected."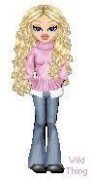 Wild Thing's comment........
One day this could be for real instead of what it turned out to be. They said these devives were in place for 2-3 weeks. There are many what if's here we should think about. For one what if terroroists could palce devices this easily as well. How stupid, how totally stupid this hoax was.
But wait, the Democrats and Nancy the Messiah are in charge. All we have to do to fight terrorism is hold hands singing Kum Ba Yah, Celebrate Diversity and leave everything to the UN. sheesh!

Thanks for the video Billy...Billy O'Blog
Posted by Wild Thing at February 1, 2007 12:47 AM
---
Comments
The fact that Time Warner and Turner Broadcasting are at the root of this idiocy highlights their complete and utter disregard toward the consequences of their actions. This irresponsible stunt is part and parcel to the slime spewed daily from CNN and their various media outlets. I hope they sue the teleprompters off these assholes.
Posted by: Billy at February 1, 2007 04:22 AM
---
This time it was an advertising gimmick. Next time it will be a pipe bomb.
This time it was noticed because it had flashing lights. Next time nobody will notice it until it's too late.
Thanks Ted Turner. Those buffoons at "Adult Swim" just taught the terrorists a new trick.
Posted by: Perri Nelson at February 1, 2007 04:53 AM
---
And to think they probably make more money than I do. Makes me fear for the future-can't these kids think for themselves?
Gee--at least I use my brain when I need to.
They should have AT LEAST let the Mayor know what
was going on.
Shame on Cartoon channel for allowing this to happen.
And I like the old cartoons they play and so do my kids.

Posted by: Lynn at February 1, 2007 06:19 AM
---
This is a prime example of irresponsibility from TBS, all Ted Turner has to do is claim he's insane to get off. It worked for another millionaire when John E. du Pont was found guilty of third degree murder and sentenced to up to 30 years. Already they're blaming a third party advertising firm. Once more, who authorised the campaign? Ted will probably get an Emmy for the best daytime drama, re-marry Hanoi Jane and live happily ever after. All that outrage from Boston, remember Nawlin's, follow the money, we taxpayers will get the bill.
Posted by: Jack at February 1, 2007 09:41 AM
---
Coincidence that Turner is involved in this, I think not.
Supposedly, this is a crime under the Homeland Secruity Act, and punishable by 5 years in the 'Big House.'
Does anyone believe Ted Truner, formerly Mr. Jane Fonda, will serve any time ?
We are our own worst enemy.
Posted by: Mark at February 1, 2007 10:30 AM
---
You guys are nuts. Anybody with half a brain could look at that circuit board and tell it's just some batteries hooked up to LEDs. If terrorists want to plant blinky lights, I say let them.
Posted by: npharper at February 2, 2007 07:19 PM
---
npharper,
Any one with half a brain would find better things to do than roam the streets playing with lite brights. Most people I know with half a brain didn't expect to see 4 airplanes vaporized on 911 either. So when you find your half, get back with us.
Posted by: Billy at February 2, 2007 08:58 PM
---