« Bush Nominates Zalmay Khalilzad for UN Post | Main | Dem Letter to President Bush »
January 05, 2007
U.S. to give Abbas forces $86 Million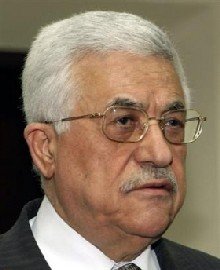 U.S. to give Abbas forces $86 mln in power struggle
JERUSALEM (Reuters) - The Bush administration will provide $86.4 million to strengthen security forces loyal to Palestinian President Mahmoud Abbas, expanding U.S. involvement in Abbas's power struggle with Hamas, documents showed Friday.
Fighting between Abbas's Fatah faction and the Hamas, the ruling Islamist group, has surged since talks on forming a unity government collapsed and Abbas called for early parliamentary and presidential elections. Hamas accused Abbas of mounting a coup.
The U.S. money will be used to "assist the Palestinian Authority presidency in fulfilling PA commitments under the road map (peace plan) to dismantle the infrastructure of terrorism and establish law and order in the West Bank and Gaza," a U.S. government document said
.
The document said Lieutenant-General Keith Dayton, the U.S. security coordinator between Israel and the Palestinians, would implement the $86.362 million program "to strengthen and reform elements of the Palestinian security sector controlled by the PA presidency."
The U.S. money will provide Abbas's presidential guard with training and non-lethal equipment, including vehicles and uniforms, people familiar with the plan said.
Israeli officials said Washington had already helped organize shipments of guns and ammunition to the presidential guard from Egypt and Jordan, and that
The money for the presidential guard was initially earmarked for U.S. aid programs in Gaza and the occupied West Bank, but those programs were "canceled or suspended after Hamas took power earlier this year," the U.S. document said.
Hamas says its own "Executive Force" has nearly 6,000 members and will also be expanded. Hamas receives funding from Iran and other Islamist allies.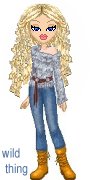 Wild Thing's comment.....
Good grief, this is a good thing???? NO WAY! Abbas is a terrorist! A living breathing axis of evil!
I wished someone in the Adminstration had read this:
Terrorists associated with Palestinian Authority President Mahmoud Abbas' Fatah party who have been firing rockets from the Gaza Strip into nearby Jewish towns are loyal to Abbas and commit their attacks in accordance with Fatah, the northern Gaza leader of Fatah's declared "military wing" told WND in an interview.
You can read the article ......
Rocket-launching terrorists loyal to Abbas

Or maybe they have but just don't care!
I am not a soldier but if I was, I would NEVER give my enemy any way possible to gain strength to help kill those on my side (in this case Israel), those that are fighting the same enemy that I am fighting. Israel has been our friend, we darn well better show consistency in being theirs. Loyalty wanes when it is a one-way street!
What good does it do to be the most powerful country in the world and we are, if we do not use that power, that strength to show total support to our friend Israel.
Posted by Wild Thing at January 5, 2007 01:55 AM
---
Comments
The official US statement that Hamas is to use this money to "dismantle terrorism and establish law and order" is a farce beyond belief. All we are doing is saving the Saudis some more money they would be giving the PA to destroy Israel. We should be adamantly encouraging Hamas and Fatah to continue to combat each other.
I have less and less understanding of the Bush Administration. My fear is that the next two years my frustration will increase as Bush compromises with the now majority Democraps.
Posted by: TomR at January 5, 2007 09:30 AM
---
I'm afraid TomR is right. The the 110th Korangress is sure to be more sympathetic toward the needy terrorists. In fact I hear there are plans in the works to increase the minimum wage in the Palestinian territory.
Posted by: Billy at January 5, 2007 09:44 AM
---
.....and one more thing. Somebody, anybody,,....Wasn't there SOME Islamic Law broken by Keith Ellison when he used the Koran to be sworn into congress? Are a man and a woman allowed to touch the Koran at the same time ? Isn't it against Islamic law to swear on the Koran in order to become an official infidel? ...Oh it would be rich, wouldn't it, if Ellison had a Fatwa issued against him !!!!
Posted by: Billy at January 5, 2007 09:51 AM
---
Sadly, this administration has been negotiating with and supporting terrorism for a long time.
Much ado was made of the Iranian Holocaust Denial Seminar, and I sat back quietly and laughed at the hypocrisy, after all, Abbas wrote a book on Holocaust Denial but no one talks about that, do they?
When you negotiate with evil, evil wins.
Posted by: LindaSoG at January 5, 2007 10:52 AM
---
Well now we are going to BUY appeasement, thats just great just F'n great.!
Posted by: Mark at January 5, 2007 11:48 AM
---
And just where was Joe Lieberman, the independent, when all this was going on? Did he protest the Koran being used instead of the Bible for Keith Ellison's swearing in? Did anyone in public office? No Lieberman supported it.
He, being Jewish never asked for the Torah when he took the oath of office, but then again the oath of office is a mere archaic meaningless 'formality' for our House and Senate members. Neither has Joe protested supporting Palestine financially. It's not fair for me to single out Lieberman when all his colleagues are just as hypocritical as he.
The (D)efeat party is in power and we're on that path. As the Senate's swing voter, anyone want to guess which way Old Joe will vote when it comes to the destruction of Israel or the United States?
Since we are extending direct aid and comfort to Hamas can it be that far fetched to extend that same aid in the interest of fairness and humanitarianism to Iran or it's puppet regime in Lebanon, Hezbolla?
Let's just do it for the children, theirs!!!!
Posted by: Jack at January 5, 2007 12:29 PM
---
LindaSog...."When you negotiate with evil, evil wins"
Never has a truer statement been said.
Posted by: BobF at January 5, 2007 02:16 PM
---
Tom your right, I agree.
Let the Saudis be the ones to give money not us. Give money to the enemy? OMG no No...NO.....I just don't get it!
Posted by: Wild Thing at January 5, 2007 04:22 PM
---
Billy, I have no idea about the rules about that. But it would be great if it was like you said.
Posted by: Wild Thing at January 5, 2007 04:23 PM
---
Linda....."When you negotiate with evil, evil wins."......I agree!
Posted by: Wild Thing at January 5, 2007 04:23 PM
---
Mark, ditto to what you said. Appeasement, and these people could care less for one thing. Their word means nothing, they will hate us and want us dead and Israeli's all of us no matter how much money we give them.
It's one thing when I am shocked at what our enemy does, but to be shocked at what we do, that is even worse.
Posted by: Wild Thing at January 5, 2007 04:27 PM
---
Jack, what a mess, what a horrible, sick, disgusting mess and we are creating it. Our government, giving money to them. No wonder we do not punish traitors anymore, how can we when we are becoming our worst enemy and Israel's.
Posted by: Wild Thing at January 5, 2007 04:30 PM
---
Think about it? As a nation we'll give billions to foreign governments who consider themselves the enemy of the United States. But, we won't ever provide free college educations for the children of middle class famlies.
Posted by: BobF at January 5, 2007 06:28 PM
---
Bob exactly and we could also be paying our troops better and taking better care of our Veterans and so many other things then to give money, our tax dollars to terrorists.
Posted by: Wild Thing at January 6, 2007 01:39 AM
---
WELL YOU HAVE IRAN AND SYRIA FINANCING AND SUPPORTING HAMAS - THE US AND ISRAEL HAVE TO COUNTERACT THAT MEASURE SOMEHOW...I THINK THAT SUPPORTING ABBAS'S FATAH MOVEMENT IS THEIR ANSWER TO THIS. HOWEVER, THIS IS FROUGHT WITH DANGER. THE TWO SIDES COULD START A VICIOUS CIVIL WAR RIGHT ON ISRAEL'S DOORSTEP AND THAT IN TURN COULD HAVE AN EFFECT ON ISRAELS' INTERNAL ARAB POPULATION. THE IRANIAN NUTSOS AND SYRIANS ARE ALSO FINANCING AND SUPPORTING HEZBULLAH AS WELL...:( 2007 IS SET TO BECOME A FRAGILE YEAR I FEEL...
Posted by: Lyn in Australia at January 6, 2007 06:49 AM
---