« Russia Completes Air Defense System Deliveries To Iran | Main | Dope Smuggler Goes Free and Border Patrol Gets Jail Time ~ HUH? »
January 17, 2007
US Military Gear Bound For Iran, China Traced To Pentagon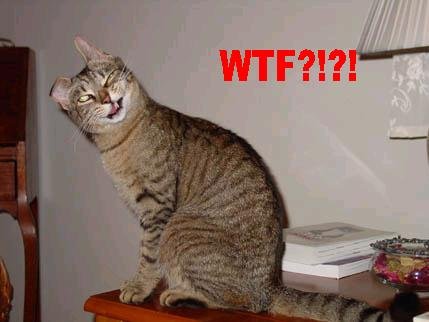 Military gear bound for Iran, China traced to Pentagon surplus sales International Herald Tribune Published: January 16, 2007

WASHINGTON: Fighter jet parts and other sensitive U.S. military gear seized from front companies for Iran and brokers for China have been traced in criminal cases to a surprising source: the U.S. Defense Department.
In one case, federal investigators said, contraband bought at auction from Defense surplus stocks was delivered to Iran, which President George W. Bush had in his "axis of evil" grouping. Just Tuesday, the State Department branded Iran as the world's worst exporter of terror.
In the Iran case, a Pakistani arms broker convicted of exporting U.S. missile parts to Iran resumed business after his release from prison. He purchased Chinook helicopter engine parts for Iran from a U.S. company that had bought them in a Pentagon surplus sale. Immigration and Customs Enforcement agents say those parts made it to Iran.
Sensitive military surplus items are supposed to be demilitarized, rendered useless for military purposes, or if auctioned, sold only to buyers who promise to obey U.S. arms embargoes, export controls and other laws.
Yet the surplus sales can operate like a supermarket for arms dealers.
"Right Item, Right Time, Right Place, Right Price, Every Time. Best Value Solutions for America's Warfighters," the Defense Reutilization and Marketing Service says on its Web site, calling itself "the place to obtain original U.S. Government surplus property."
Federal investigators are increasingly anxious that Iran is within easy reach of a top priority on its shopping list: parts for its precious fleet of F-14 "Tomcat" fighter jets the United States let Iran buy in the 1970s when it was an ally.
In one case, convicted middlemen for Iran bought Tomcat parts from the Defense Department's surplus division. Customs agents confiscated them and returned them to the Pentagon, which sold them again, customs evidence tags still attached, to another buyer, a suspected broker for Iran.
"That would be evidence of a significant breakdown, in my view, in controls and processes," said Greg Kutz, the Government Accountability Office's head of special investigations. "It shouldn't happen the first time, let alone the second time."
This is a 3 page article, it you would like to read the entire thing, please go HERE. Thank you.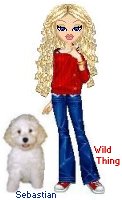 Wild Thing's comment......

Where the hell did the Pentagon think this hardware would end up? Disneyland? WTF?
OK so let's see, it could be the Pentagon is deliberately selling defective gear to Iran and China. ( ????) If not this is NOT good news.
Posted by Wild Thing at January 17, 2007 12:55 AM
---
Comments
To put it bluntly..THIS SUCKS..but it is all about the money and the 'guvmit' trying to recover part of the money it has wasted..I for one would rather see the stuff destroyed than see it sold to ANYONE including allies who may or may not continue to be allies..
Posted by: GUYK at January 17, 2007 07:13 AM
---
"or if auctioned, sold only to buyers who promise to obey U.S. arms embargoes, export controls and other laws".
Yea, right. Oh, I promose to obey your laws and not send the parts to bad countries. Of course we should take these arms dealers at their word since they're the cream of society.
I spent my AF career in aircraft maintenance and know how difficult it was getting parts for our aircraft. I've always wondered how the Iranians kept their F-14's flying since our embargo in late 1979. With almost 200 F-14's sitting at AMARC, somebody best keep an eye on them and their parts.
http://www.amarcexperience.com/AMARCPictureLookup.asp?FileName=PictureDatabase\F014\AN1K0044_159005_F014A_AMARC.jpg
Posted by: BobF at January 17, 2007 09:08 AM
---
GUY, I agree I would rather they destroy it then sell to anyone.
Posted by: Wild Thing at January 17, 2007 12:31 PM
---
Bob, wow and thanks for the link too.
Posted by: Wild Thing at January 17, 2007 12:33 PM
---
This is not new news. It seems every few years that there is a "revelation" that some of our surplus military gear ends up where it is not supposed to. Some beaureacrats need to look for work taking over leaf blowers from illegals.
GUYK is correct that anything sensitive should just be destroyed.
Posted by: TomR at January 17, 2007 01:17 PM
---
Guy and I think alike in this matter, I've seen loads of materiel hauled over the horizon into deep water, with that same barge returning later that day for another load. Wunder Beach!!! Deny the enemy any item they can turn against you from any source. How do they get materiel from here to there? Borders and Ports, George!!! Could UAE port authorities have greased the path?
¡Fronteras y puertos, George!!! ¡Por favor!
Posted by: Jack at January 17, 2007 02:32 PM
---
As infuriating as this news is, it does stem from a good fact: American military hardware is often THAT GOOD.
From what I have read, Iran still scrounges world markets for parts to keep its F-4 Phantoms going. Over four decades old and no longer state of the art, but still of high enough quality, the Phantom serves on in air forces all over the world. And some of those nations are either needy or greedy enough to resell the Phantoms or their parts to the highest bidder, no matter how evil.
From what I understand, Communist Vietnam is still flying captured F-5 jets as well. Of course, that plane was designed to be simple to maintain and operate, a supersonic jet fighter even the most dirt-poor of US allies cound afford.
An Israeli friend tells me that despite publicized US small arms equipment failures (like the M-16 relative to the AK-47), when it comes to planes and tanks, Soviet arms, and even British or French arms, just don't have as much longevity.

Posted by: Nick Byram at January 17, 2007 03:05 PM
---
What a surprise. Border agents going to jail for doing their jobs, the FISA Court back in business. All of sudden, the "surge" is beginning to make less sense. My trust departed a long time ago. There's no victory the President won't surrender.
Posted by: Rhod at January 17, 2007 03:08 PM
---
Thanks Nick Byram, that is interesting. What a world we live in.
Posted by: Wild Thing at January 18, 2007 01:25 AM
---
Rhod I am so totally furious about what has happened to those Border patrol agents.
You're right!!
Posted by: Wild Thing at January 18, 2007 01:28 AM
---