« Thank You Troops For All You Do | Main | US Military Gear Bound For Iran, China Traced To Pentagon »
January 17, 2007
Russia Completes Air Defense System Deliveries To Iran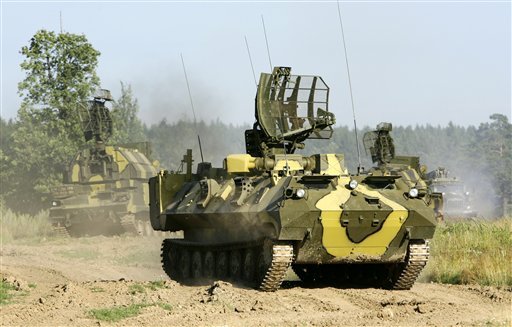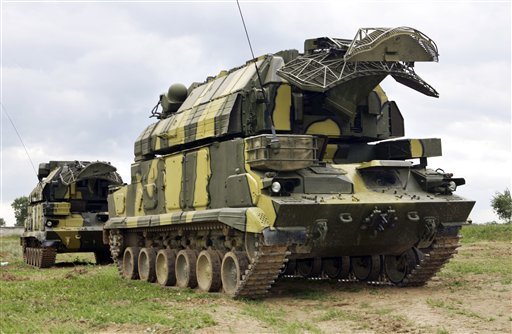 Russian Tor-M1 missile system launcher vehicles are seen during military exercises somewhere in undisclosed location in Russia, in this July 28, 2005 file picture. Defense Minister Sergei Ivanov on Tuesday, Jan. 16, 2007, confirmed that Russia has sold Tor-M1 air defense missile systems to Iran. Ministry officials have previously said Moscow would supply 29 of the sophisticated missile systems to Iran under a US$700 million (euro615 million) contract signed in December
Russia stands firm in face of criticism over sale of anti-aircraft missiles to Tehran
RUSSIA said yesterday it had delivered new anti-aircraft missile systems to Iran and would consider further requests by Tehran for defensive weapons.
Washington and Israel, which accuse Tehran of seeking to develop nuclear arms and undermining security in the region, have criticised the sale of TOR-M1 missiles.
"We have supplied the modern short-range anti-aircraft systems TOR-M1 in accordance with our contracts," the Russian defence minister, Sergei Ivanov, told reporters. We're developing our military and technical co-operation with Iran in accordance with international law.
"If Iran wants to buy defensive, I underline defensive, equipment for its armed forces, then why not?"
Mr Ivanov, who is seen as a potential successor to the president, Vladimir Putin, did not say how many missile systems had been delivered or when the deliveries took place.
Russian arms sales and nuclear co-operation with Iran have strained relations with the United States, which suspects Tehran of using a nuclear power programme as cover for development of atomic weapons.
Russia, which is building Iran's first nuclear power plant, says Tehran does not have the capability to make nuclear weapons. Iran says it has a right to develop its civilian nuclear sector and denies seeking nuclear arms.

Information about the Tor M1

Tor M1 air defense short range missile systemThe TOR-M1 surface-to-air missile system is a mobile, integrated air defense system, designed for operation at medium-, low- and very low –altitudes, against fixed/rotary wing aircraft, UAVs, guided missiles and precision weapon. The system is capable of operating in an intensive aerial jamming environment. The system is comprised of a number of missile Transporter Launcher Vehicle (TLV). A Russian air defense Tor battalion consists of 3 - 5 companies, each equipped with four TLVs. Each TLV is equipped with 8 ready to launch missiles, associating radars, fire control systems and a battery command post. The combat vehicle can operate autonomously, firing from stationary positions or on the move. Set-up time is rated at 3 minutes and typical reaction time, from target detection to missile launch is 5-8 seconds. Reaction time could range from 3.4 seconds for stationary positions to 10 seconds while on the move. Each fire unit can engage and launch missiles against two separate targets.

Tor M1 missile launched from the vertical container/launcher. The missile uses cold launch to exit and clear the launcher, and the rocket motor and thrusters are ignited at an altitude of 20 meters.Tor M1 can detect and track up to 48 targets (minimum radar cross section of 0.1 square meter) at a maximum range of 25 km, and engage two of them simultaneously, at a speed of up to 700 m/sec, and at a distance of 1 to 12 km. The system's high lethality (aircraft kill probability of 0.92-0.95) is maintained at altitude of 10 – 6,000 m'. The vertically launched, single-stage solid rocket propelled missile is capable of maneuvering at loads up to 30gs. It is equipped with a 15kg high-explosive fragmentation warhead activated by a proximity fuse. The system is offered as fully integrated tracked combat vehicle, or as a modular combat unit (TOR-M1T) comprising a truck mounted mobile control module and launcher/antenna units, carried on a trailer. Other configuration include separated towed systems, as well as shelter-based systems, for the protection of fixed sites.

The missile is also effective against precision guided weapons and cruise missiles. In tests the missile demonstrated kill probability of such targets ranging from 0.6 to 0.9.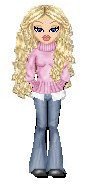 Wild Thing's comment.....
So it seems without Russia's help, Iran would be stuck in the 19th century. And imo there's no way Russia will back down from backing Iran.
Posted by Wild Thing at January 17, 2007 12:47 AM
---
Comments
Very simple. We tell Putin the Commie that we can supply the Chechyans with anti-aircraft, anti-armor systems. There are other former Soviet republics that would also like modern weapons to coerce Russia.
Putin is anti-American. I think he fooled the hell out of Bush. Putin is a communist. The average Russian may not be so inclined, but Putin is Red through and through.
I also think, and hope, that communism really is on the way out in Russia. Russians know it failed them and enslaved them. Maybe, once Putin is gone Russia may join their former satellite countries and enjoy the fruits of Western life.
Posted by: TomR at January 17, 2007 01:26 PM
---
Tom, you are so right. WT, the scary thing is our elected leaders are doing everything they can to help Putin.They offer lip service by saying one thing and doing the opposite. Could it be they have the same ideology?
The USSR booted the Communists out after 73 years of domination, except for Putin and Russia. We adopted a similar course 16 years after the 1917 revolution. It has been 74 years and they are in power in key national positions calling themselves progressives and as long as they are there Putin and Iran will get a pass by the pacifists.
Posted by: Jack at January 17, 2007 02:47 PM
---
Wonder how well it performs against simultaneous artilery and aerial bombardment.
Posted by: raz0r at January 17, 2007 10:53 PM
---
Tom,yesss, I hope he will be gone and someone that is sick and tired of communism will get his job.
Posted by: Wild Thing at January 18, 2007 01:30 AM
---
Jack yes and I remember when Bush was just sooo buddy buddy with him. I konw they have to be diplomatic to a point but the good ole boy thing was just too much. Putin is not a good ole boy.
Posted by: Wild Thing at January 18, 2007 01:32 AM
---
razOr , oh yes, and they will find out big time if they try anything. grrrr
Posted by: Wild Thing at January 18, 2007 01:33 AM
---