« Delivering The Counterpoint To State of Union Speech | Main | Operation Tomahawk Strike II »
January 25, 2007
Hanoi Jane to Protest Iraq War at Navy Memorial Sat.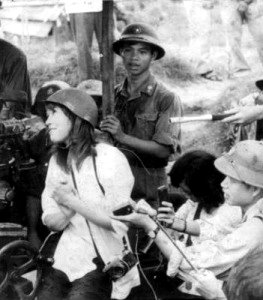 Ho's HO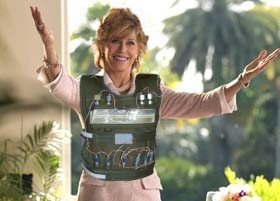 And today with her bomb vest
10am: Women Say Pull Out! Women's Convergence for DC Mobilization Join Jane Fonda, Susan Sarandon, Congresswomen Maxine Waters and Lynn Woolsey, Rhea Perlman, Eve Ensler, Mimi Kennedy, Q'orianka Kilcher, the Co-founders of CODEPINK and many other amazing women. Other co-sponsors include: National Organization for Women, V-Day, WAND, Feminist Majority, Feminist Peace Network and WATER. Don't forget your PINK! Where: Navy Memorial, 7th and Pennsylvania NW When: Saturday, January 27, 2007 at 10am We will rally at 10am then meet up with the UFPJ rally and march!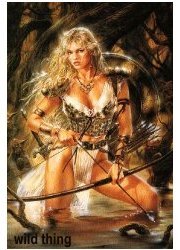 Wild Thing's comment.....
Fonda and the others doing this should be arrested, tried and executed for treason.They are traitors to this country.
But they will go on to protest again and again and use our freedom that our Veterans and our Troops today paid the price for......for these under rock dwellers to use and abuse. They are totally aiding the enemy.
Posted by Wild Thing at January 25, 2007 12:40 AM
---
Comments
I just wonder why we think these women are so great? I could probably do their job just as well.
I just wish there were more women who believe in the cause protesting against them.
But the liberal media wouldn't show that, would they?
That would be some show, wouldn't it? A screamfest in the making.
Pulling hair, scratching, catfight!
Posted by: Lynn at January 25, 2007 05:01 AM
---
To bad her Bomb Vest can't have an AD (Accidental Discharge), would make a lot of Vietnam Vets happy. Never forget she was a Traitor to our Republic.
Posted by: John 5 (VN69-70) at January 25, 2007 09:29 AM
---
John 5
One well placed spark would do wonders for her appearance, she would magically disappear.
I always liked Henry Fonda, but he really must have been F**ked up, he had five wives, one bad seed and that is what you get. Class definitely skips a generation.
Posted by: Mark at January 25, 2007 10:49 AM
---
Luckily, Hanoi John's twin sister, Hanoi Jane has become, like John Kerry, a washed out non-event. This is really the worst that can happen to these limelite seekers. Jane could not even get her veggie powered protest off the starting line. Ted turner does not even remember to complain about her.
Jane Fonda is baggage in the bad history dumpster.
Posted by: TomR at January 25, 2007 01:39 PM
---
Hanoi Jane took thirty years to apologize for her photo on the AA gun in Vietnam.
To be fair, I was going to wait thirty years to accept her apology.
She just reset her Apology Acceptance Timer to zero.
rickn8or
ATCS, USN,( ret.)
Posted by: Rick at January 26, 2007 12:20 AM
---
Lynn it sure would be. I would love to protest them in person. Really get their dander up.
Posted by: Wild Thing at January 26, 2007 02:21 AM
---
John5, great idea! I agree with you, that would work and it would show the world no more traitors will be allowed.
Posted by: Wild Thing at January 26, 2007 02:22 AM
---
Mark, yes he sure did.
"magically disappear"....gosh I would love that if it could happen to her.

Posted by: Wild Thing at January 26, 2007 02:25 AM
---
Tom your right the veggie bus thing fell through quickly. Thank goodness it never came about.
Posted by: Wild Thing at January 26, 2007 02:27 AM
---
Rick I agree 100%. There is no way I will ever forgive her.
Posted by: Wild Thing at January 26, 2007 02:28 AM
---
This post is from PJCOUNTRY the picture didn't
copy...
Tuesday, January 23, 2007
JANE FONDA TRAITOR

Unfortunately, many have forgotten and still countless others have never known how Ms. Fonda betrayed not only the idea of our country, but specific men who served and sacrificed during Vietnam.
From 1963-65, Col. Larry Carrigan was in the 47FW/DO (F-4E's). He spent 6 years in the "Hanoi Hilton", the first three of which his family only knew he was "missing in action". His wife lived on faith that he was still alive. His group, too, got the cleaned-up, fed and clothed routine in preparation for a "peace delegation" visit. They, however, had time and devised a plan to get word to the world that they were alive and still survived. Each man secreted a tiny piece of paper, with his Social Security Number on it, in the palm of his hand.
When paraded before Ms. Fonda and a cameraman, she walked the line, shaking eachman's hand and asking little encouraging snippets like: "Aren't you sorry you bombedbabies?" and "Are you grateful for the humane treatment from your benevolent captors?"Believing this HAD to be an act, they each palmed to her their sliver of paper. She took them all without missing a beat. At the end of the line and once the camera stoppedrolling, to the shocked disbelief of the POWs, she turned to the officer in charge and handed him all the little pieces of paper.
Three men died from the subsequent beatings. Colonel Carrigan was almost number four but he survived, which is the only reason we know of her actions that day.
Ronald Sampson was a civilian economic development advisor in Vietnam, and was captured by the North Vietnamese communists in South Vietnam in 1968, and held prisoner for over 5 years. He spent 27 months in solitary confinement; one year in a cage in Cambodia ; and one year in a "black box" in Hanoi. His North Vietnamese captors deliberately poisoned and murdered a female missionary, a nurse in a leprosarium in Ban me Thuot, South Vietnam, whom he buried in the jungle near the Cambodian border.At one time, he weighed only about 90 lbs.
"Those men" were Jane Fonda's "war criminals." When Jane Fonda was in Hanoi, Sampson was asked by the camp communist political officer if he would be willing to meet with her. he said yes, for he wanted to tell her about the real treatment we POWs received... and how different it was from the treatment purported by the North Vietnamese, and parroted by her as "humane and lenient."
Because of this, he spent three days on a rocky floor on his knees, with his arms outstretched with large steel weights placed on his hands, and beaten with a bamboo cane.
He had the opportunity to meet with Jane Fonda soon after he was released. He asked her if she would be willing to debate him on TV. She never did answer him.
WE SHALL NOT FORGET the JANE FONDA WAS, IS AND WILL CONTINUE to be a traitor whose hands are covered with the blood of so many patriots. There are few things I have strong visceral reactions to, but Hanoi Jane's participation in blatant treason, is one of them.
Posted by Checky at 3:08 PM

Posted by: Tincan Sailor at January 26, 2007 09:04 PM
---