« Banned Commercial - Bill Clinton Voodoo Doll ~ LOL | Main | John Kerry in Davos Switzerland »
January 28, 2007
Dutch Iraqi Suspect Flown To US
Dutch Iraqi suspect flown to US
Sunday, 28 January 2007
BBC
Dutch authorities say an Iraqi-born Dutch citizen, suspected of plotting attacks on American forces in Iraq, has been extradited to the United States. Wesam al-Delaema was put on a plane and flown to an undisclosed location in the US after losing his final appeal against extradition in December.
He is set to become the first suspect tried in a US court for allegedly plotting attacks on US forces in Iraq.
Mr Delaema denies charges of "possessing a destructive device".
Authorities say the evidence against him includes a videotape he made of Iraqi insurgents preparing a roadside bomb.
In Dutch court hearings, he argued that he was kidnapped and forced to make the video on pain of death.
Unknown destination
Mr Delaema was arrested in May 2005 in the Dutch city of Amersfoort in following a tip from US authorities.
His lawyers have argued that the US has no right to try him. They say they fear he could be tortured and will not get a fair trial.
But a Dutch judge said there was "no reason to believe that the US authorities will not abide by the commitments they have given or... deprive the suspect of his fundamental rights".
The US has given assurances that he will be tried in a federal court, not by a military commission, and can serve any sentence in the Netherlands.
The charges carry a maximum sentence of life in prison.
A Dutch justice ministry spokesman said on Saturday that Mr Delaema was on his way to somewhere in the US.
"Even if I knew where he is headed, I couldn't say," he said. "It's a matter for the US justice department now."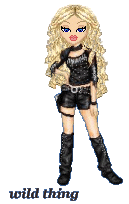 Wild Thing's comment.........
I am for Wesam al-Delaema serving his sentence while he is dead.
Posted by Wild Thing at January 28, 2007 12:44 AM
---
Comments
This is still better than just letting him go. Maybe there is a bettering cooperation between America and some European governments. I wish I knew what happens behind the scenes.
Sadly it will probably take the outbreak of terrorist attacks on a frequent basis to really awaken Europe, and Yes, I know, it may be too late for them, but who knows!
Posted by: TomR at January 28, 2007 12:01 PM
---
It would be better if he'd have "tried to escape" and been shot in Iraq instead of being brought here as a subject of "international law". Try them in country as spies and enemy agents and execute them there. This one is still under that enemy agent category, life at hard labor would be too good for him. If the Dutch had any they'd take care of their problem but they've gone French on us too.
Posted by: Jack at January 28, 2007 03:45 PM
---
Tom I wish I knew too what went on. This was the only thing I could even find about it. weird huh
Posted by: Wild Thing at January 28, 2007 04:39 PM
---
Jack, yess and how awful it is for us to even have to be concerned if they punish him or not. In a different world we would know it was a given for terrorists to be wiped out. Now we think will it be a leftie court that lets him go or just slaps him on the hand or something.
Posted by: Wild Thing at January 28, 2007 04:42 PM
---